In:
After being postponed a few weeks ago due to bad weather, Symphony of the Seas will try for sea trials again for three days of testing next week.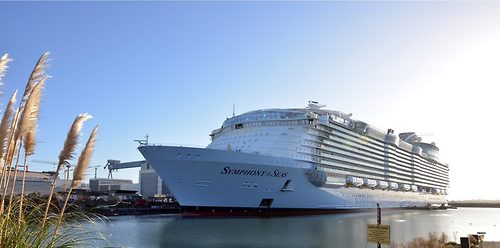 The soon-to-be largest cruise ship in the world will head out at night on Thursday, February 15, at 4:30 pm during high tide. She will return to its basin Sunday, around 4:30 pm.
Symphony of the Seas will sail between Noirmoutier, Belle-Ile and Saint-Nazaire in the meantime, with a hundred or so people on board.
Delivery of Symphony of the Seas to Royal Caribbean is scheduled to occur in March 2018.