In:
Royal Caribbean held a special event in London, England last week to preview its upcoming fourth Oasis Class cruise ship, Symphony of the Seas.
The event was held in Central London, where members of the public that had registered for an invitation were able to preview some of the exciting new features coming to Symphony of the Seas.
Royal Caribbean Blog reader Joel Alderman was able to attend the event, and shared photos a synopsis of the event with us.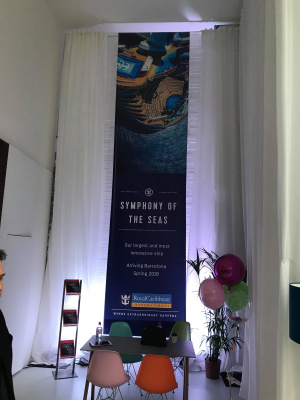 Photo by Joel Alderman
Guests entered a reception area, which then leads to a corridor and stairs that are meant to look like the Ultimate Abyss slide.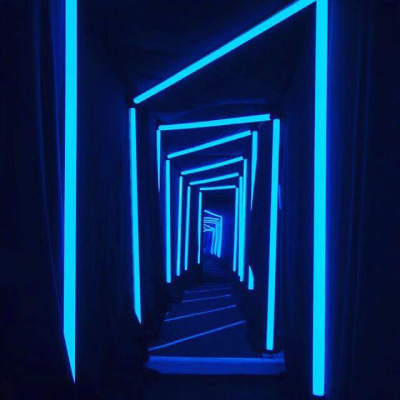 Photo by Joel Alderman
At the end of the hall is a slide that leads to a ball pit, which is meant to represent a hot tub that is featured in the Ultimate Family Suite stateroom.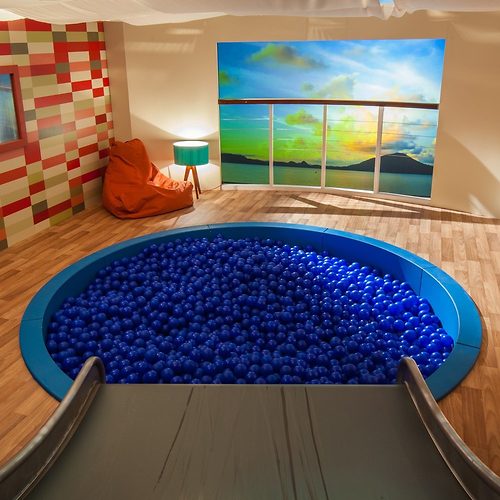 Photo by Royal Caribbean UK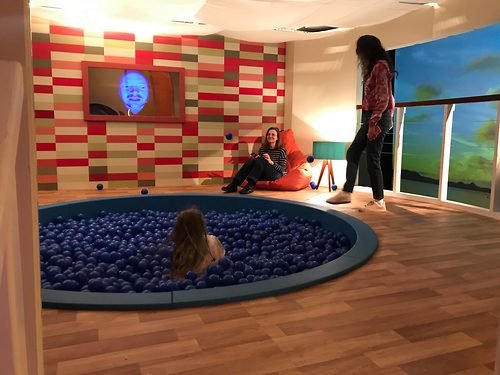 Photo by Joel Alderman
From the Ultimate Family Suite, guests go into the room next to it where you are shown a video of some of the places you can visit and adventures you can experience when traveling with Symphony.
Then from another hidden door comes a man dressed as an explorer who takes you through a jungle trail to a waterfall.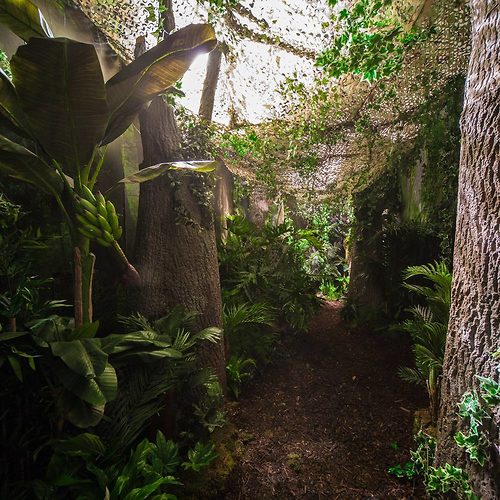 Photo by Royal Caribbean UK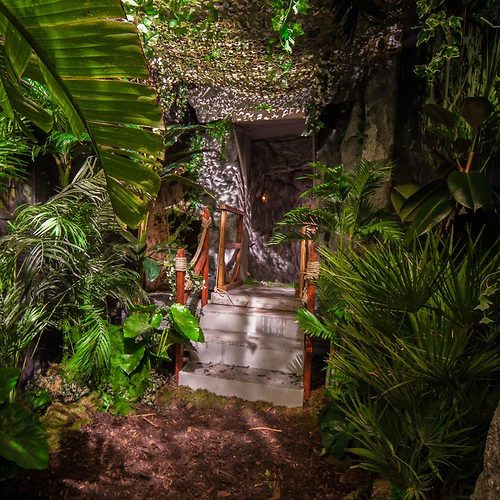 Photo by Royal Caribbean UK
Then the waterfall stops and you go through to a Hairspray experience, it's a mock up of a dressing room and one member of cast encourages you to assist her with a song from the Broadway show.
You then are ushered to a red curtain where you are asked to perform the song with her but as the curtain opens you are actually led into the "sweets" room, where you meet "Lolly." She helps you work out the code to a treasure chest, which contains free sweets given to all participants.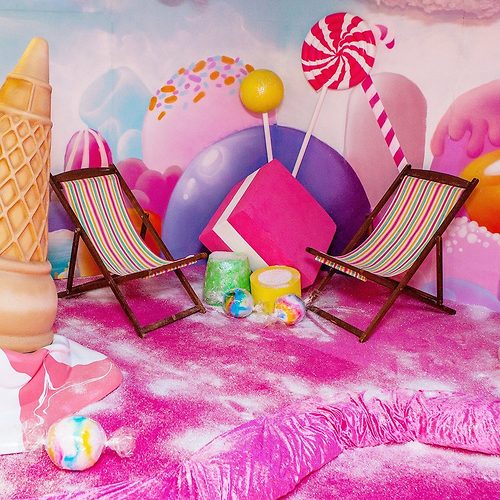 Photo by Royal Caribbean UK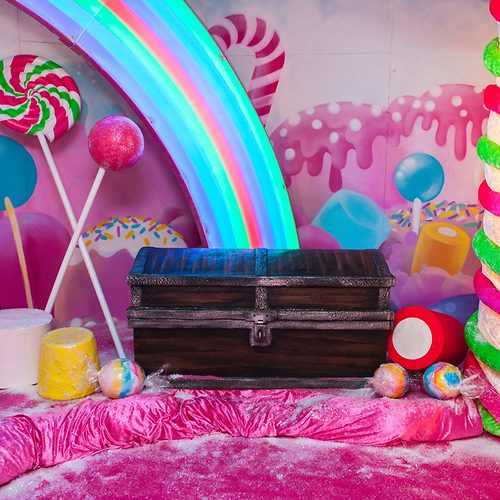 Photo by Royal Caribbean UK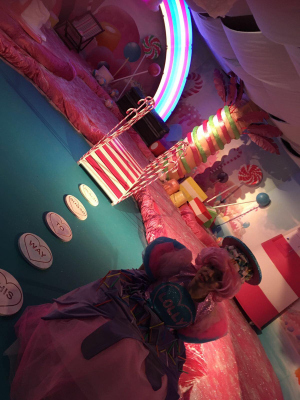 Photo by Joel Alderman