In:
Later this month, the Weather Channel will be aboard Royal Caribbean's Oasis of the Seas for a live look at the Total Eclipse occuring in North America.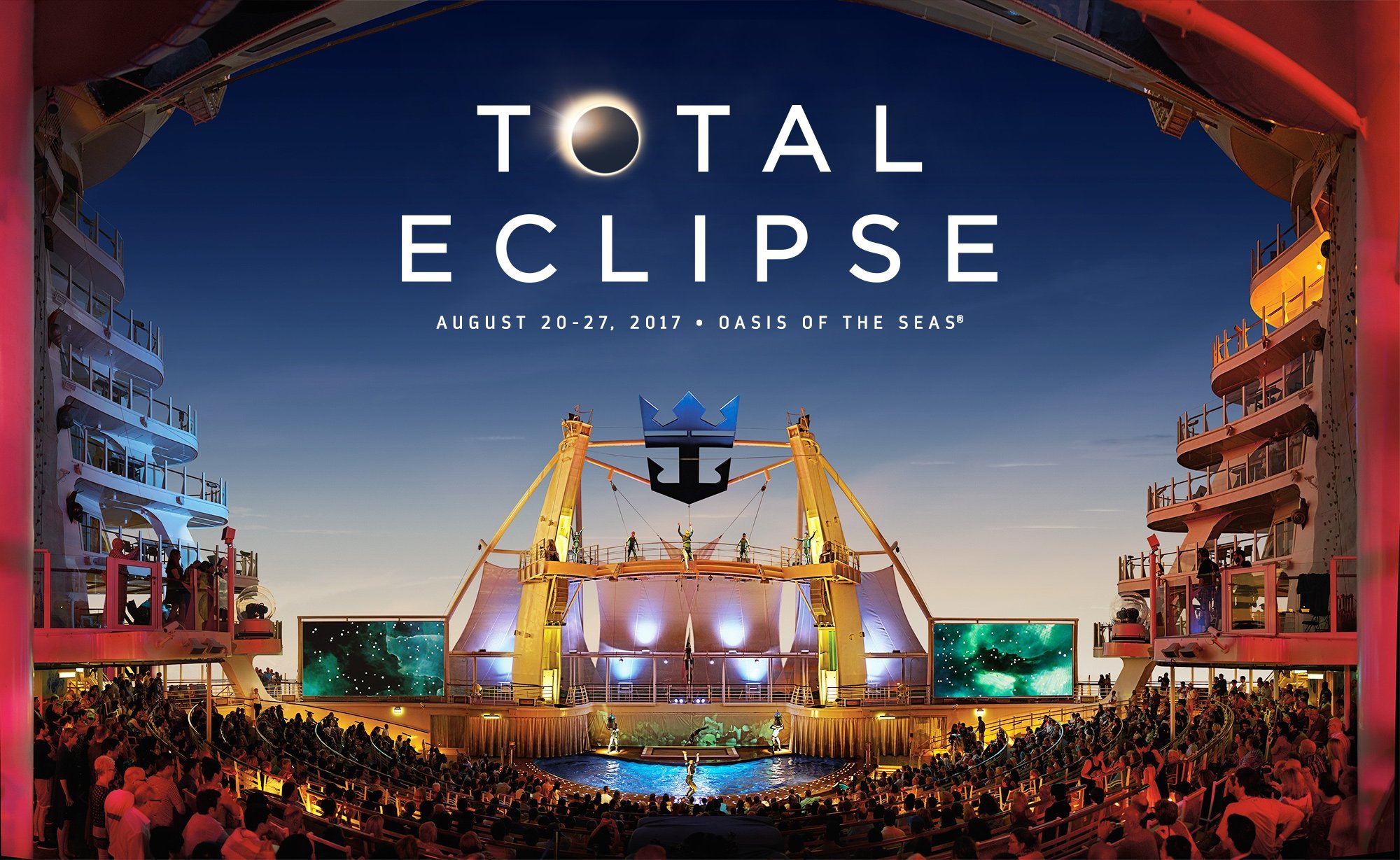 In partnership with Royal Caribbean, the Weather Channel will broadcast live from the Total Eclipse Cruise in the Atlantic, to show viewers at home the totality of the eclipse from sea. 
David Malkoff of the Weather Channel will be onboard to provide a network broadcast of the eclipse from sea. He will join a number of other Weather Channel meteorologists that will report live from each time zone across the United States.
The 7-night Total Eclipse Cruise on board Oasis of the Seas will set sail on Aug. 20, 2017 from Orlando (Port Canaveral), Florida, and visit Caribbean destinations in the Eastern Caribbean.
The total solar eclipse will occur on August 21, 2017, at which point the sun will be entirely covered by the moon. Royal Caribbean is planning a number of events onboard Oasis of the Seas to celebrate the historical occasion, including dance parties, enrichment lectures and even a special performance by rock band DNCE.