Friday Photos
In:
This week's batch of beautiful Royal Caribbean photos is here and it's always fun to share with all of you the great photos our readers take while on their cruise vacation.
The photos we have to show this week are fun and of course anyone can send us their Royal Caribbean photos to use as well!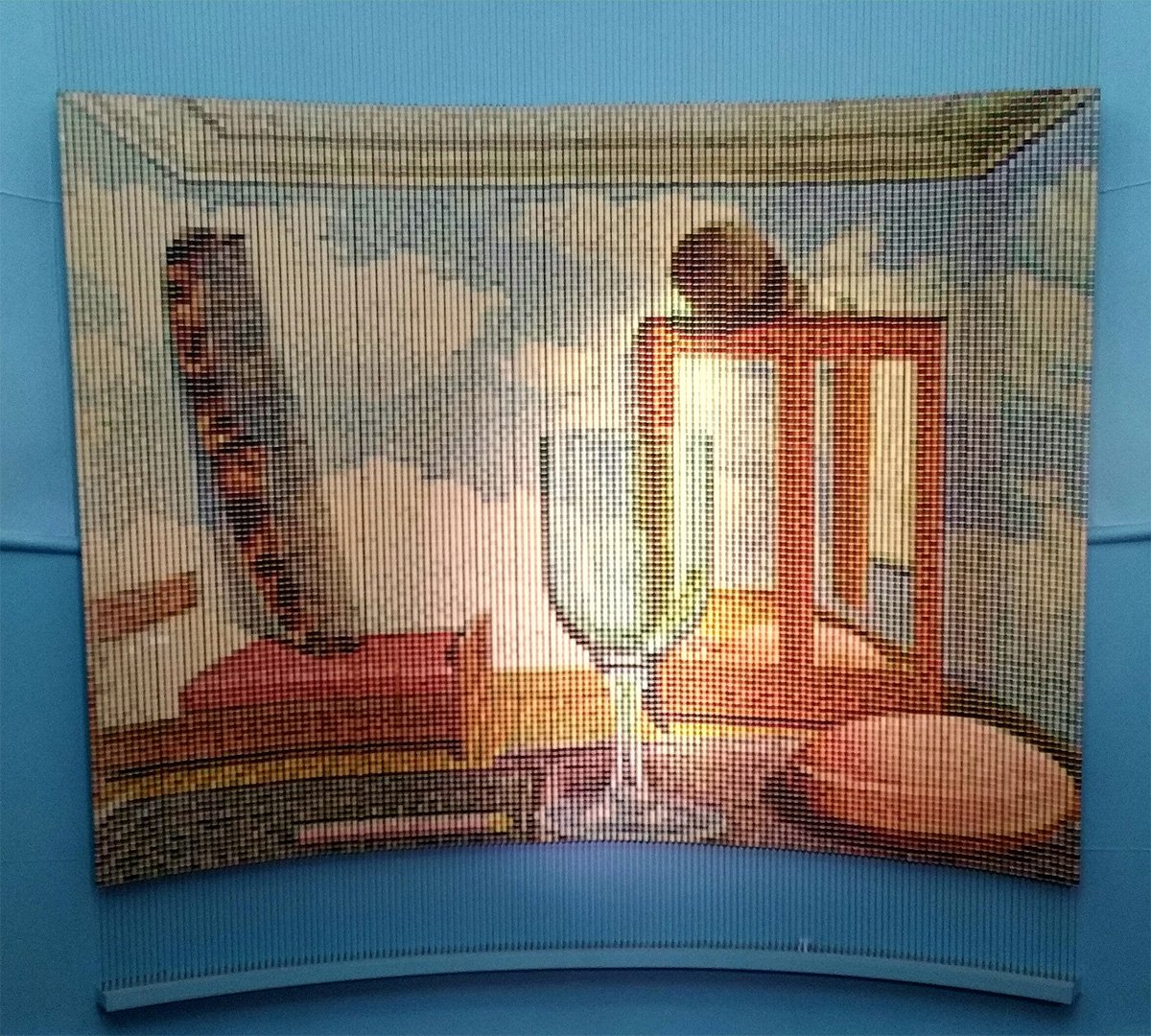 Our first photo is from Jeff L., and it is of the spools of thread artwork in the aft portion of the Royal Promenade on Independence of the Seas. Very cool!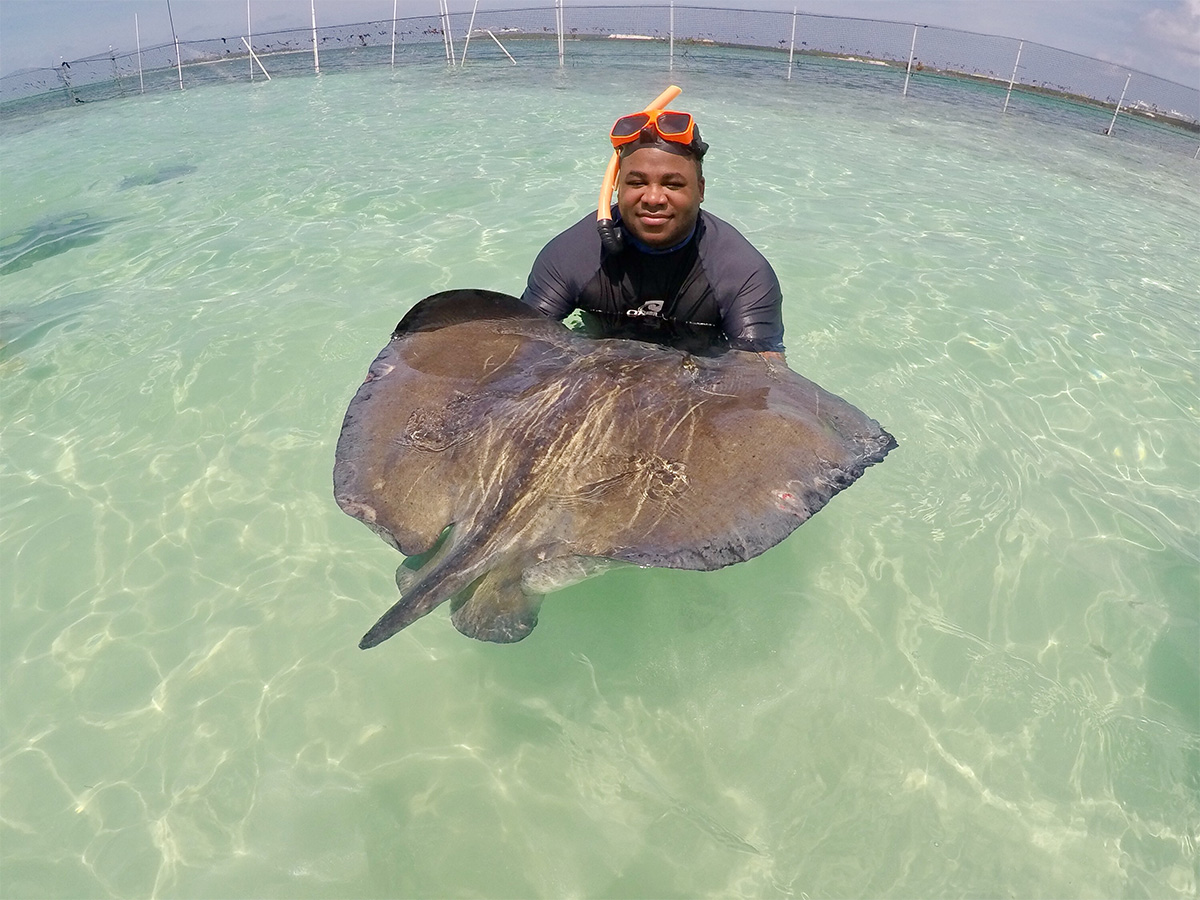 Ron Britt sent in this photo from a stingray excursion in CocoCay, while aboard Anthem of the Seas.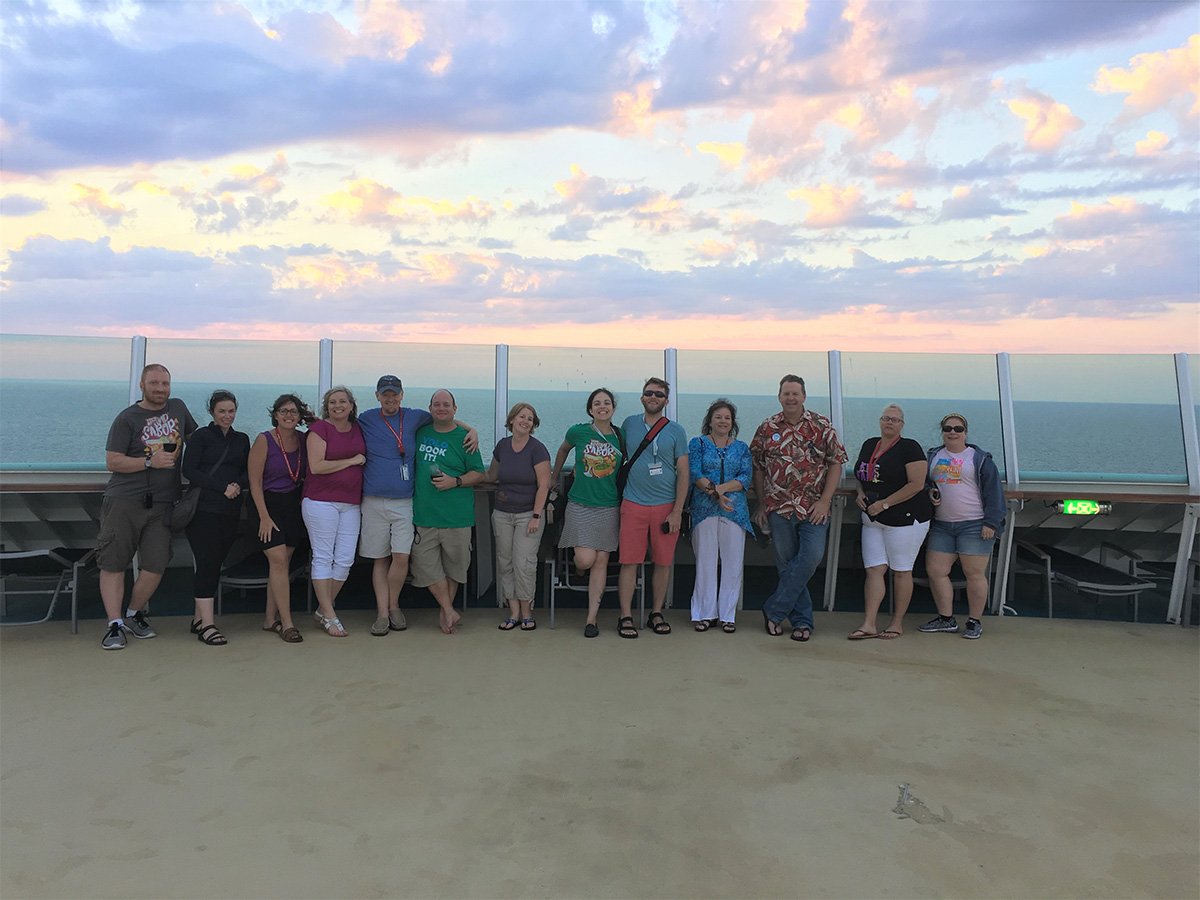 Bret Chafe shared this photo of friends from the Royal Caribbean Blog group cruise on Navigator of the Seas.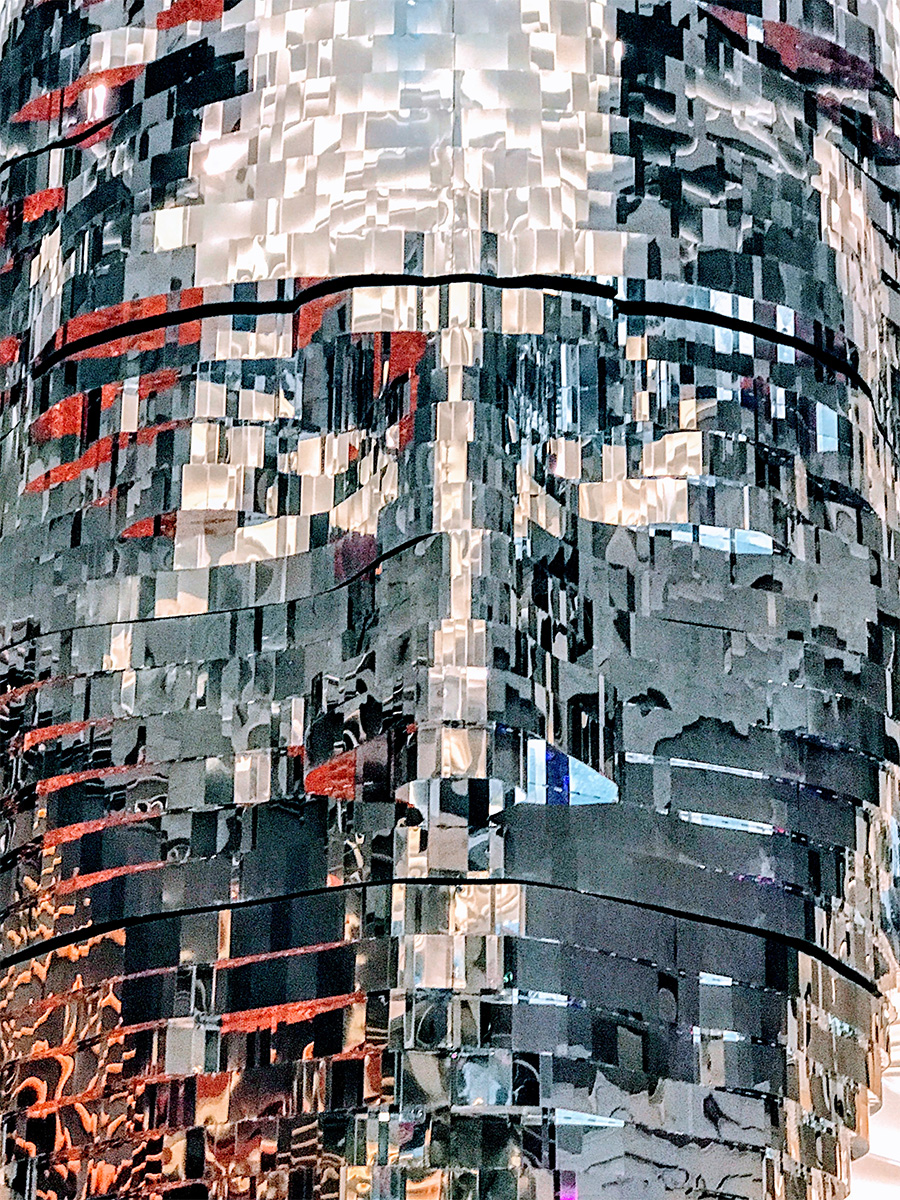 David Berenbaum took this photo of Czech Sculptor' David Cerny's moving head sculpture in different lighting conditions on Harmony of the Seas. The constant movement of people is represented in the three-dimensional rotating head - and the fact that the sculpture is made from more than five tons of steel and embedded motors is amazing!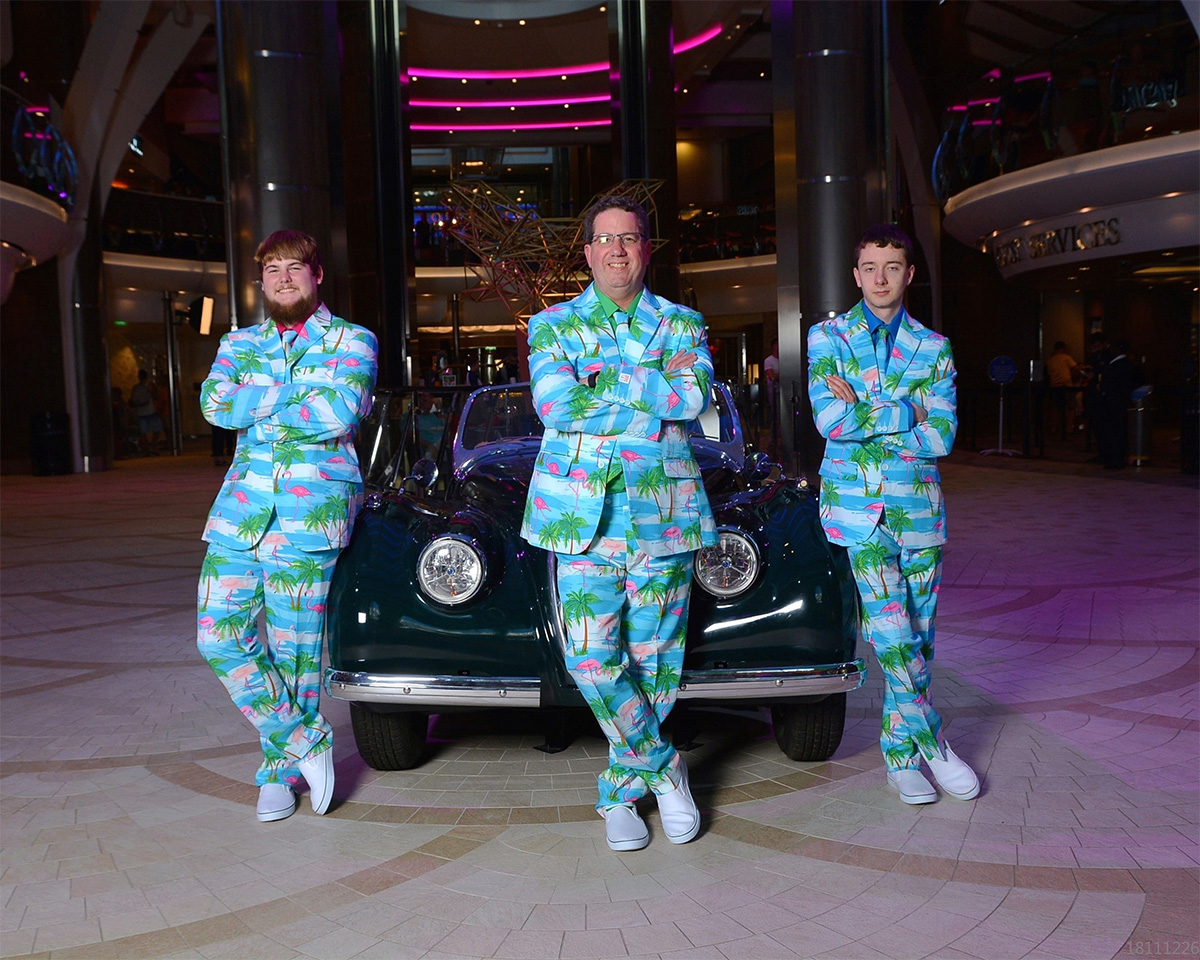 Markita Brown shared this photo of her husband, son, and daughter's boyfriend dressing up for formal night on Harmony of the Seas. Who says people do not love dressing up for formal night?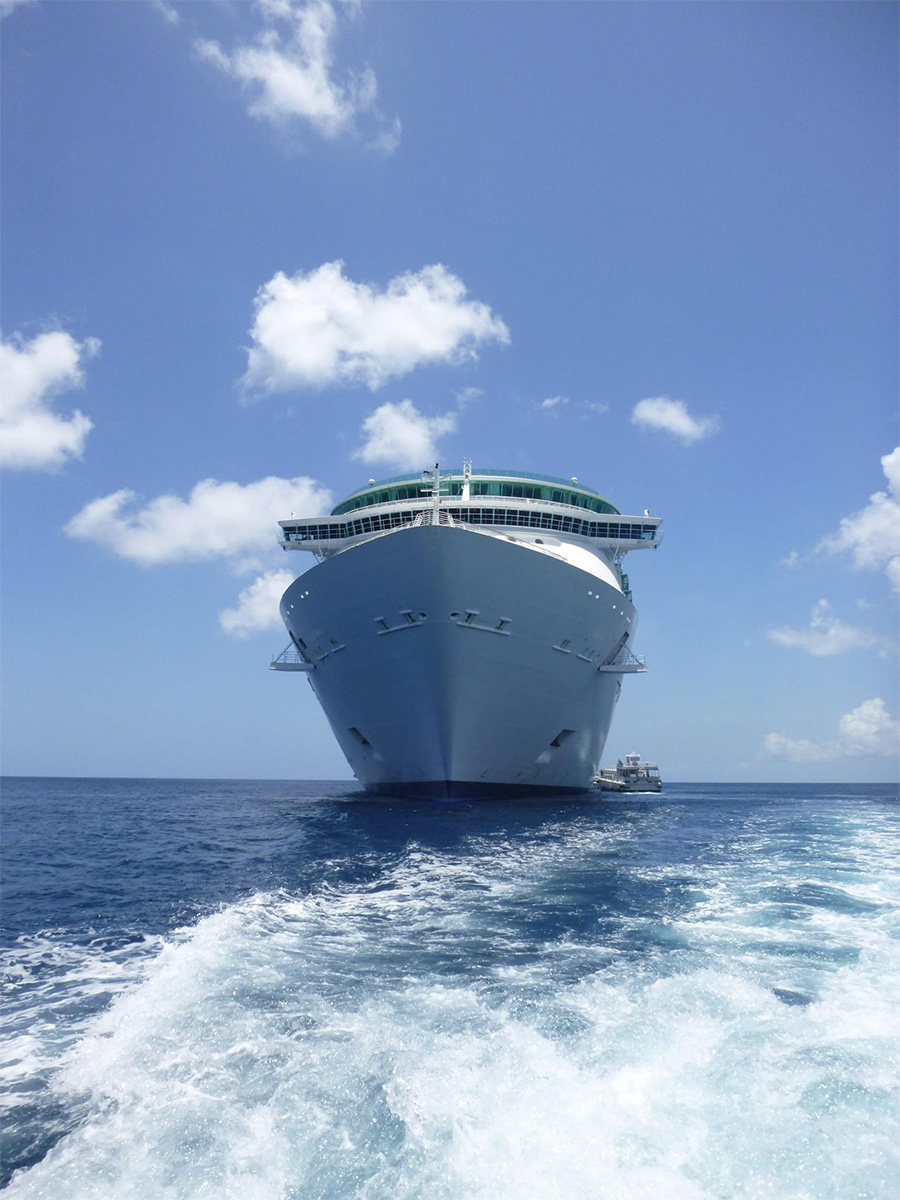 Here is a photo of Navigator of the Seas, as seen while Kyle Ritch was taking a tender into Grand Cayman.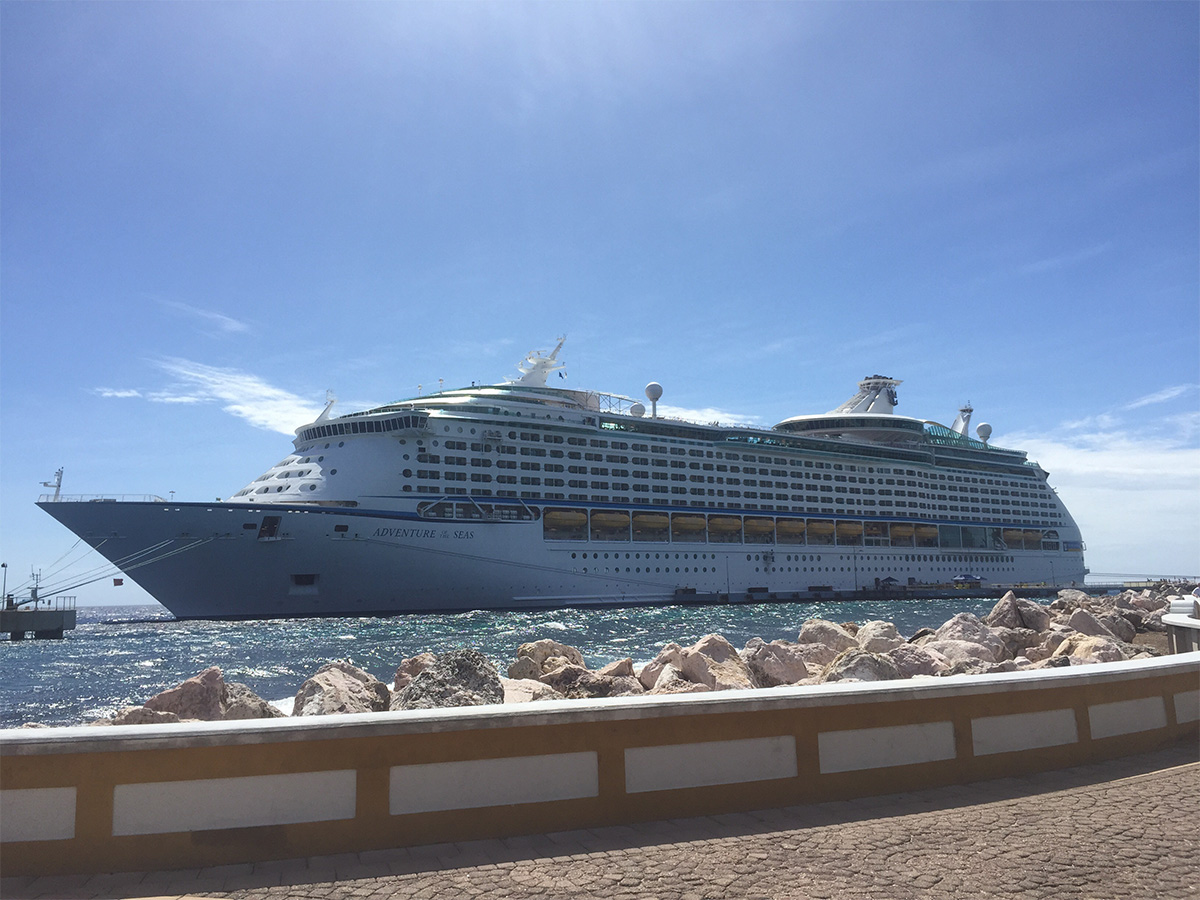 Our final photo this week is by Ryan Feuerstein of Adventure of the Seas docked in Curaçao.
Thank you to everyone that sent in their photos this week and if you have Royal Caribbean photos, well, we want to see them!  You can use this form to send us your photos and we will feature them on an upcoming Friday Photos blog post!