In:
Yesterday, Royal Caribbean held its quarterly results phone conference with investors to go over the company's performance, and while most of the call is dedicated to fiscal results, there are some interesting tidbits of Royal Caribbean information that fans can appreciate.
After listening to the call, we came away with these five facts that we learned from the discussion that we think are pretty darn interesting. It is important to note some of these figures include sister brands Celebrity Cruises and Azamara Club Cruises, but the facts speak for themselves.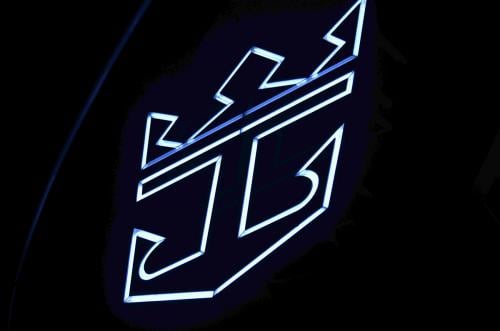 1. Royal Caribbean has added a lot to its ships recently
Highlighting the improvements Royal Caribbean has made to its fleet, Royal Caribbean CEO and Chairman Richard Fain mentioned that since 2014, the company has have added over 1,000 over berths, 24 restaurants, 7 bars, refreshed our retail spaces fleet wide and added boutiques such as Kate Spade, Michael Kors and even Tiffany.
That is a lot of extra amenities for guests.
2. Royal Caribbean makes the most money from onboard revenue
When we think about the cost of a cruise, often the first thought is the cruise fare, however, onboard revenue is what is driving Royal Caribbean's financial success lately.
It was revealed that beverage packaging, high speed internet and additional onboard revenue venues drove up a 7.8% year-over-year increase in ship order revenue.
3. North American demand is very strong
Demand for Royal Caribbean cruises is definitely healthy, and only moving up.  In 2017, North American products will represent close to 60% of Royal Caribbean's portfolio.  In fact, Alaska is leading the charge with "exceptional demand building on a record season in 2016."
The Caribbean will account for close to 50% of the company's full year capacity, up from 2016, mainly due to a full year deployment of Harmony of the Seas and Celebrity Equinox in South Florida. Demand for the Caribbean has been quite strong with bookings trending well ahead of last year, with the kind of growth that tells Royal Caribbean demand from North America has certainly rebounded.
4. Empress of the Seas hurt Royal Caribbean financially in 2016
For the year, 2016 was very good for Royal Caribbean, but Empress of the Seas caused some financial trouble during the year.  The extended refurbishment got things off to a rocky start, and then the company could only roll out cruises for guests to book in a smaller period of time.
The good news is looking forward to 2017, Empress of the Seas should rebound nicely because of the elevated interest in the product and the challenges in 2016 should not be present in the coming year.
5. Royal Caribbean does not want to sell out too quickly (or too late)
Perhaps the most intriguing insight into how Royal Caribbean books its cruises came at the end of the call, when Mr. Fain went into detail about how the company manages bookings.
Essentially, the company does not want to take too many bookings right away, nor does it want to wait for the last minute to have bookings come in.  As a result, the revenue management team works to adjust cruise fares to help keep bookings at a steady flow. 
Mr. Fain explained, "Really what happens is if we take too many bookings today, it's hard to imagine that. But if you take too many bookings today, what it really means is that somebody who decides a month from today that she or he wants to take a cruise. And frankly is willing to pay more, it's simply not available. But taking too many is just as bad as thinking too few and it's getting that balance, the price integrity program has probably extended out more to take earlier. "
"So if we feel that we're taking too many bookings at a point in time, we will raise our pricing. Obviously that will lower the pace of bookings. I think it's important for people to understand that while obviously more bookings is a good thing, we actually have a great deal of discretion. Our revenue management people have a great deal of control over that pace."