Friday Photos
In:
Happy Friday, and welcome to another edition of Friday Photos, where we share with you some wonderful Royal Caribbean photos that our readers sent in.  As always, you can share your photos with us to be posted on an upcoming Friday Photos post.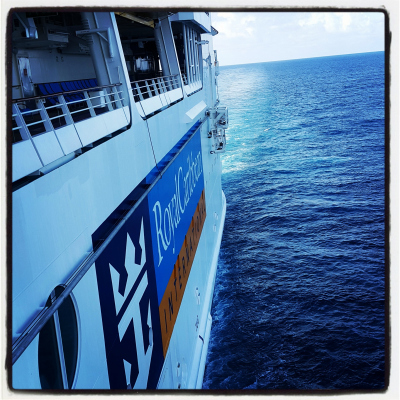 Our first photo this week is from Jorge Toache of a peaceful day on Independence of the Seas.  Yup, just another day in paradise.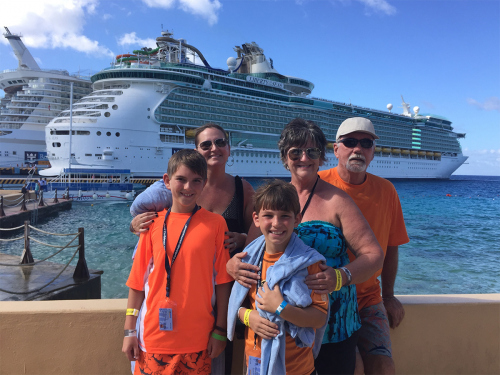 Ashlie shared this photo of her family heading back to Liberty of the Seas after a fun day in Cozumel.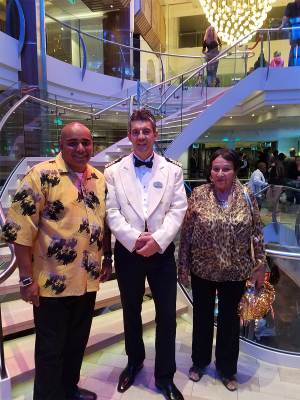 Next is a photo by Nick from onboard Anthem of the Seas, where he was able to meet the ship's Captain.  Meeting the Captain of any Royal Caribbean ship is always such a treat!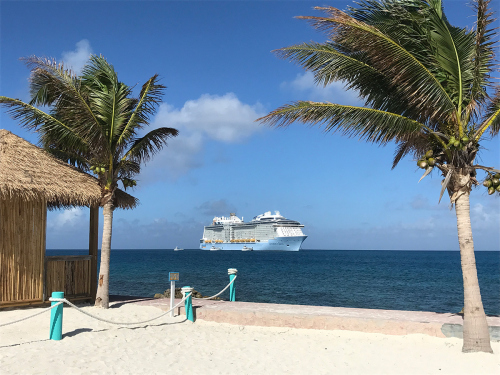 Speaking of Anthem of the Seas, here she is again, as seen from Coco Cay.  Ken "CookingYo" Licwinko shared this beautiful photo of Anthem between two palm trees.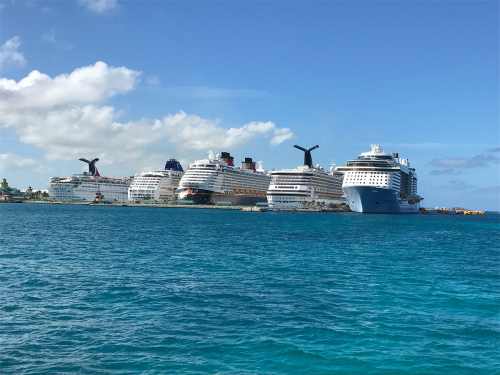 If you wanted to see even more photos of Anthem of the Seas, your wish has been granted. Eric Hoefman took this photo of Anthem in Nassau, Bahamas along with many other cruise ships.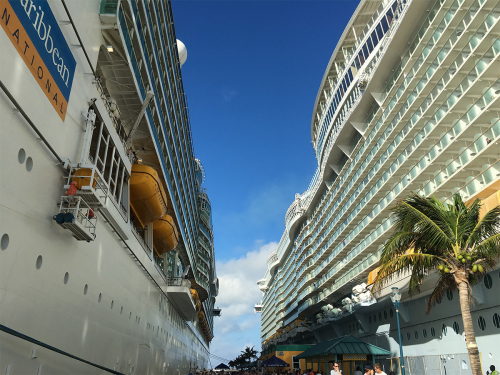 Staying with Nassau, here is Navigator of the Seas and Allure of the Seas docked in Nassau.  I love when you get to walk down a "ship canyon" like this!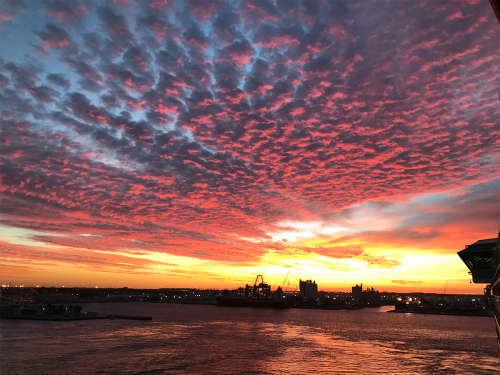 Our final photo this week is from Frank Battiston of a stunning sky in Fort Lauderdale. Frank took this photo from onboard Freedom of the Seas in Port Everglades, and it looks like a great start to an even better cruise!
That wraps up this week's edition of Friday Photos. Thank you to everyone who contributed photos this week, and if you want to share your photos, use this form to send them in!