In:
At the eighth annual Cruise Critic UK Editors' Picks Awards, Royal Caribbean came out on top for two categories related to accomodations.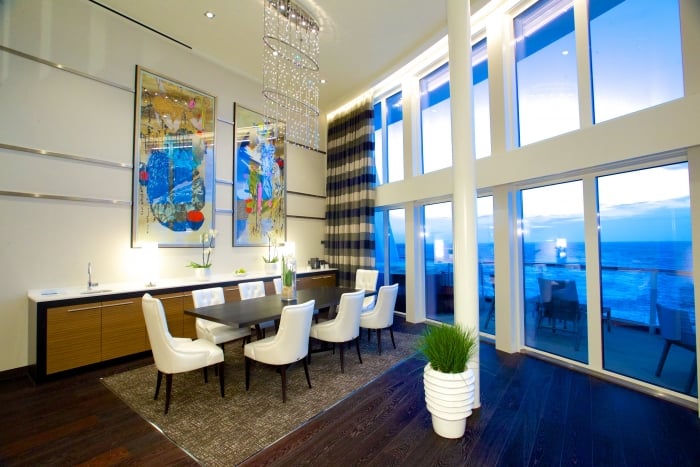 Royal Caribbean won for Best Cruise Line Inside Cabins and Best Cruise Line Suites.
Cruise Critic described why Royal Caribbean won for each category.
Inside rooms:
Royal Caribbean proves inside cabins can be fun and functional. Several of the cruise line's ships include interior staterooms with virtual balconies that have floor-to-ceiling HD-TVs showing real-time views of oceans and ports -- complete with the sound of the waves. Royal Caribbean also has inside cabins that can accommodate single travelers, a relative rarity at sea.
Suites:
Royal Caribbean offers many options when it comes to its suites, with staterooms like the luxurious two-level Royal Loft Suite, as well as the innovative Presidential Family Suite, exclusive to Harmony of the Seas. The cruise line's Royal Suite Class ups the ante, with a customized menu of inclusions, amenities and services that make the experience feel special and personal.
The awards are selected by a global panel of impartial Cruise Critic editors and celebrates excellence in cruise travel and features a host of categories dedicated to ocean, river and luxury cruising.
Here's the full list of Cruise Critic UK Editors' Picks award winners.