In:
Royal Caribbean came away a big winner at the 2016 Travvy Awards, which were held at Gotham Hall on January 6th, 2016 in New York City.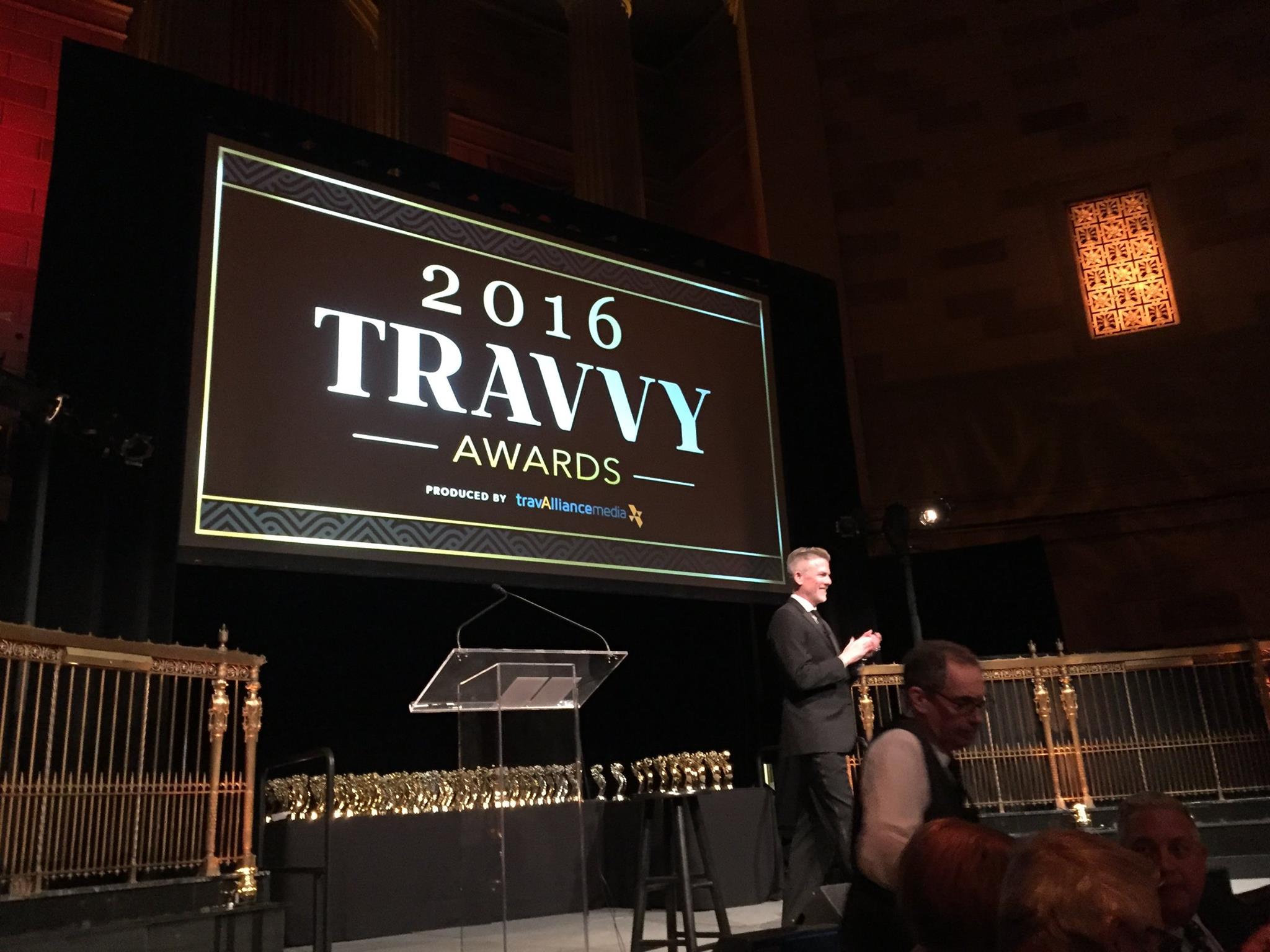 Photo by Vicki Freed
Royal Caribbean won a total of six awards in these categories
Best Overall Cruise Line
Best Cruise Line in the Caribbean
Best Contemporary Cruise Line
Best LGBT Cruise Line
Best Cruise Line in Europe
Best Cruise Line for Caribbean.
Royal Caribbean Senior Vice President of Sales, Trade Support and Service, Vicki Freed, posted on Facebook how proud she was of the wins, "I am so proud and humbled to announce the awards Royal Caribbean was honored with at last night's Travvy Awards Event! We can not thank you enough for your continued support and love. Thank you Travel Partners."
The Travvy Awards recognize the highest standards of excellence in the industry today and honor travel companies, travel products, travel agencies, travel executives, travel agents and destinations for their outstanding achievement.