Freedom of the Seas Live Blog Day Five - Grand Cayman
In:
After a many year absence, I have returned to Grand Cayman today and I had grandiose plans.
There is no dock at Grand Cayman, so Royal Caribbean tenders guests to port and in order to avoid any kind of delay, I was first line line for the tenders at about 7:15am and literally first person onboard at 7:30.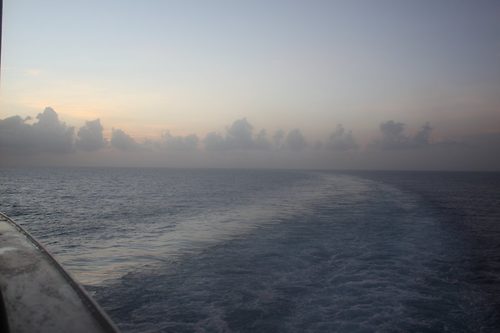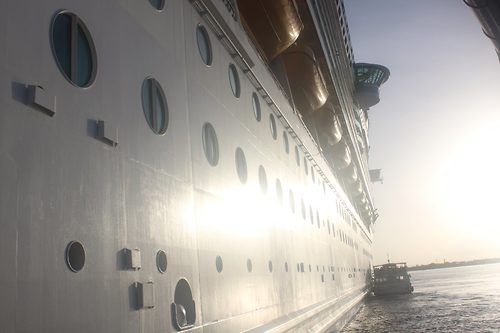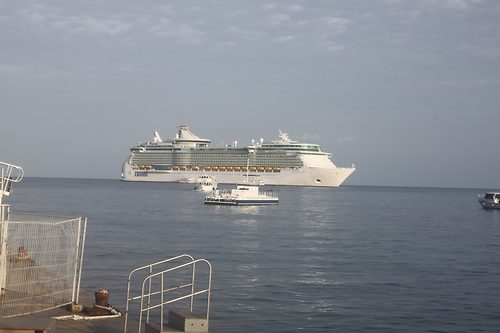 The tender ride to Grand Cayman was  shorter than I remembered and I was in Georgetown shortly thereafter.  Since Grand Cayman is an hour behind ship time, not much was open at that hour, so I found a coffee shop to sit and relax in until it was time for our plans.
Our plans were simple: we reserved a private 55' yacht for everyone that booked into the Royal Caribbean Blog group cruise group. I did this to reward folks that support this blog by supporting our sponsors, and this was a joint, "thank you" on behalf of Royal Caribbean Blog and MEI-Travel.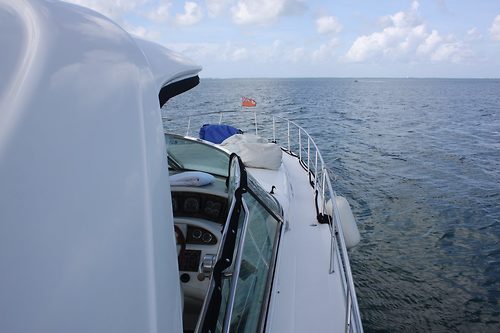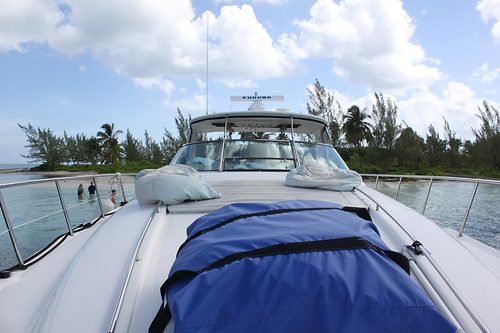 Promptly at 9am we boarded our beautiful yacht for a day's worth of adventure.  
The yacht was, well, wonderful and the crew were at our service for the day.  We basically indicated what we were interested in doing, and they made it happen.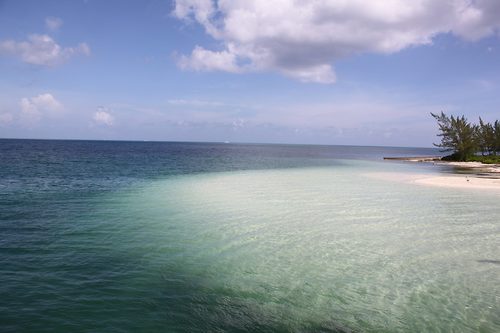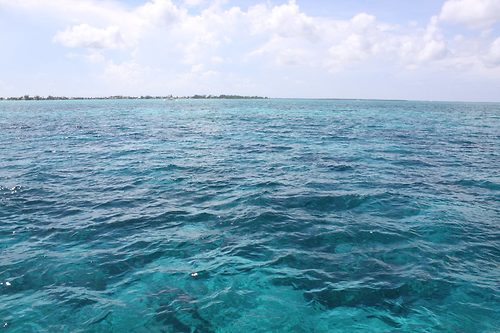 We made four stops on an absolutely stunning day.  We went to Starfish beach, snorkeled, went to Stingray City and then snorkeled again.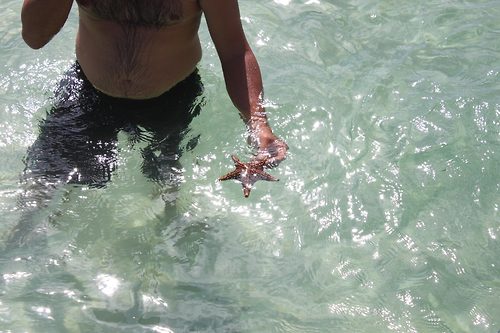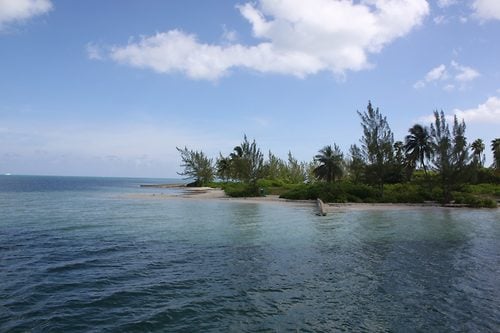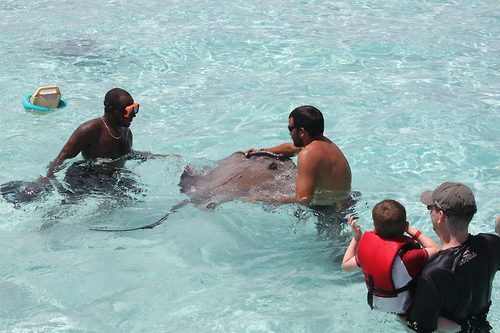 Everyone had such a fun time onboard swimming, talking, exploring and enjoying the fabulous weather.
After the excursion was over, it was time to head back to the ship in order to get on one of the last few tenders.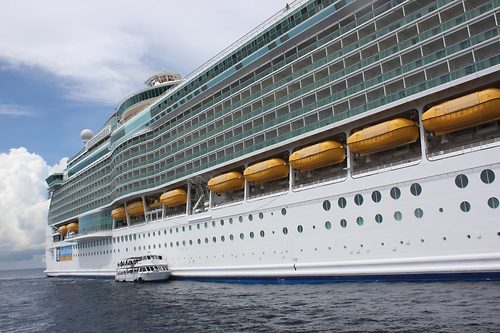 My late afternoon activities mostly consisted of going in and out of napping in our room.   I think the sun and swimming caught up with me and no level of my kids playing could disturb me.  
For dinner this evening, we decided to go back to Sabor because, well, we love it there and wanted another opportunity to eat there without the kids.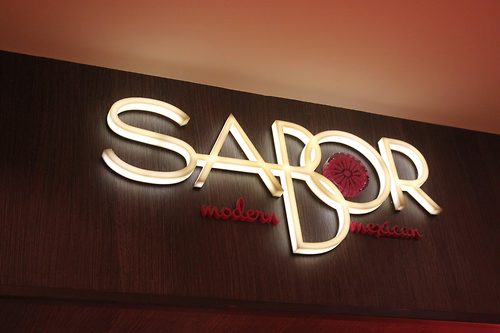 The food was just as good, and I was able to try two new menu items that I had never tried.  Don't worry, I also went with my tried and true favorites as well.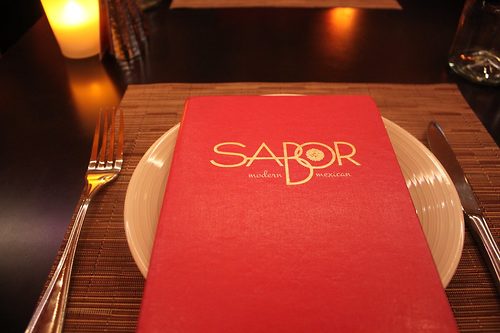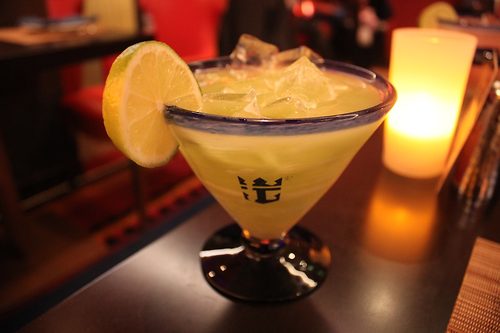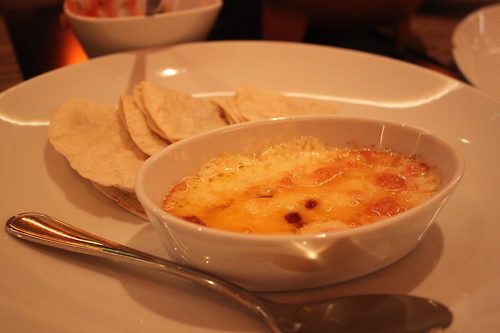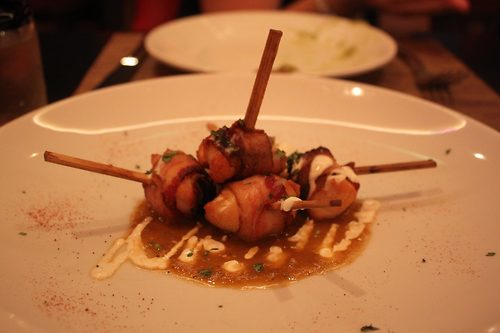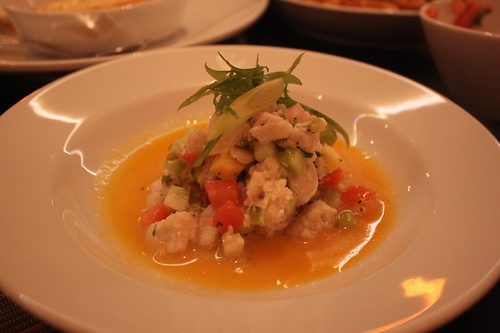 The first was the Mezcal margarita, which is not on the regular menu but had a wonderful smoky flavor to it.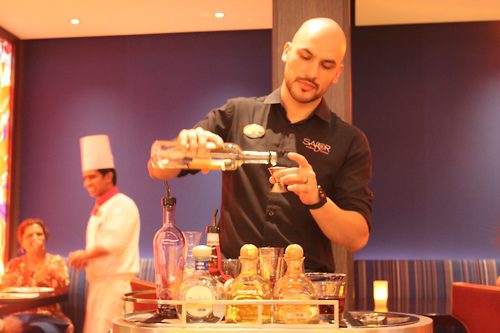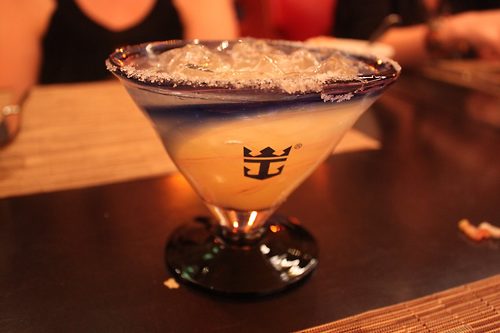 I also tried the duck burrito, and I am not a big duck fan, but this had really awesome flavor to it.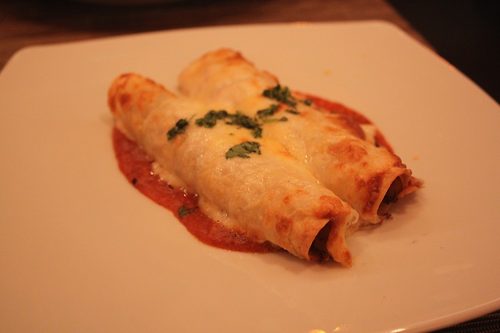 All in all, another great meal at one of my favorite Royal Caribbean specialty restaurants!
To round out our evening, we took in a classic Royal Caribbean show, the Quest!
Tomorrow, we will be in Cozumel.
Stray Observations
The tendering was very easy and no one reported much of a wait across many times.
Speaking of tendering, there evidently was a special line to return tender for Diamond, Diamond Plus, Pinnacle and Suite guests, although I did not see it in action.
I learned today one can make a NextCruise reservation for someone not on the cruise.  So you can buy cruises for friends or family without having them onboard or you in the reservation.
I mentioned I was on the first tender of the day.  I got in line about 7:15 and was on the 7:30 tender.
Drink Count
5 drinks, 1 coffee and 1 bottle of water.