In:
Spark Cooperative recently showcased some of their "Experience Design" works, which includes end-to-end development of The Ultimate Abyss slide on Royal Caribbean's Harmony of the Seas.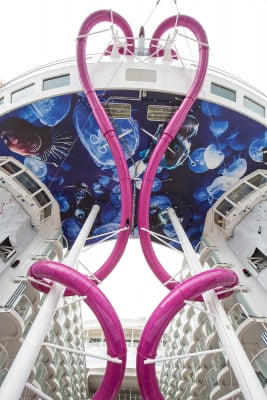 Royal Caribbean commissioned Spark to push the envelope of what a cruise ship can contain and build on the cruise line's innovative reputation with a brand new, thrilling experience. 
The Ultimate Abyss is a pair of side-by-side 100 ft- high slides that guests can ride down multiple decks of the ship.  Spark worked to offer a slide experience that offered multi-sensory channels, including spontaneous audio effects, bespoke ride mats and custom uniforms and accessories.  The attraction is designed to thrill guests while maintaining a sense of heart-pumping anticipation.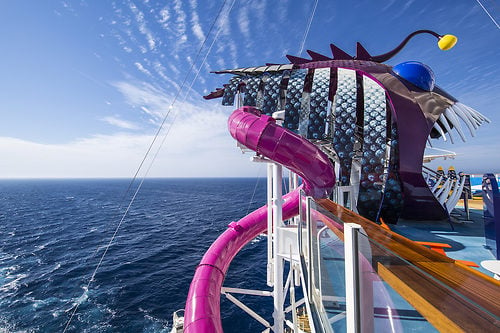 As part of this engagement, Spark developed 3D renderings of the Ultimate Abyss, as well as the ride's story, logo, visual identity, and signage package.
Ronnie Farzad, Principle at Spark Cooperative, talked about what makes the work his company did on the Ultimate Abyss so unique, "Brands are increasingly using experiences as marketing differentiators.  Research shows customers pay more for a great experience and willing to return for it.  The work Spark did for The Ultimate Abyss around a holistic and integrated activation is focused around this need for a memorable guest experience."