In:
Royal Caribbean formally announced the entertainment line up for its brand new third Oasis class ship, Harmony of the Seas.
Royal Theater
Harmony of the Seas will feature two headline shows for guests to enjoy in the Royal Theater that can accomodate 1,380 guests.
Grease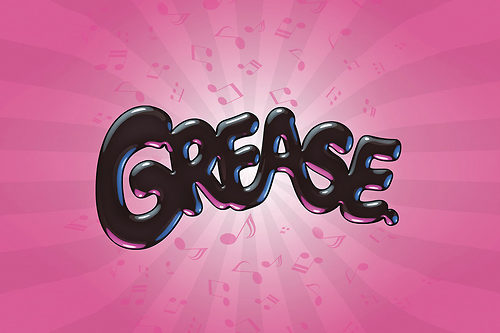 Harmony of the Seas will offer guests the musical classic, Grease, which has been specially adapted by Royal Caribbean Productions. It will boast original choreography, costumes and aerial elements set to amaze the most seasoned theater goers. 
Featuring a soundtrack of crowd favorites such as "Summer Nights," "Greased Lightnin'," "Look at Me, I'm Sandra Dee," "Born to Hand-Jive," "Beauty School Dropout" and more, guests will follow the romantic twists and turns of Sandy and Danny as they navigate the tricky social waters of Rydell High School while keeping their reputations – and relationship – together.  
Columbus, The Musical!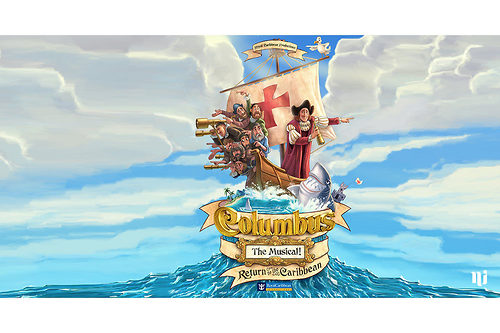 An original Royal Caribbean production created in the spirit of "Spamalot" and "Something Rotten," the story recounts the imagined history of Marvin Columbus, Christopher's fictional, down on his luck, distant cousin. 
Banished from his family's kingdom, Marvin sets sail on a madcap voyage of discovery in the hopes of claiming his own place in history. Unforeseen romance and a "happily ever after" story are on the map as Marvin Columbus crashes into his Caribbean destiny. 
A breathtaking and revolutionary set design, transporting the audience across the Atlantic to the Caribbean, will awe the entire family and adults will thoroughly enjoy the smart, nuanced humor.
AquaTheater
Harmony of the Seas will offer two shows in the AquaTheater, the distinct high diving, acrobatic performance space introduced by Royal Caribbean with the Oasis class of ships, that feature two 10-meter high platforms and the hydraulic-floored pool, the largest and deepest freshwater pool at sea, below will serve as podiums for high-diving, hair-raising aerobatics that AquaTheater audiences have come to love.
The Fine Line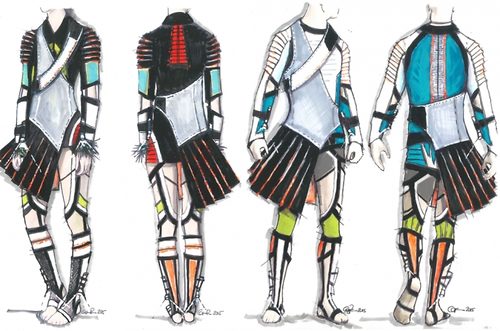 A journey from extreme to extraordinary, The Fine Line is the AquaTheater redefined with high-flying feats, mind blowing stunts and physically demanding acrobatics brought to life by the world's best extreme-sport athletes.  Designed as a 360° immersive entertainment show, revelers will be wishing for eyes in the back of their head to take in all the action happening around them.
Hideaway Heist
A dive into hilarious escapades, guests will steal some laughs and experience amazing wows with Royal Caribbean's new comedy dive show, Hideaway Heist. This action packed comedy aqua show jumps into the world of a swanky 1950's holiday resort where guys 'n' dolls take the audience on a frolicking escapade in, on and around the pool as an undercover detective, playing the part of a high-rolling vacationer, pursues a crafty burglar. Guests can expect plenty of family-friendly fun and awe-inspiring performance tricks as the staff of the Hideaway Resort solve the crime of a century.
Studio B ice skating
Royal Caribbean's ice rinks have been home to some amazing shows in the past, and Harmony of the Seas will feature world-class skaters that can perform extraordinary skills as stunning multimedia visuals, audio and state-of-the-art technology provide a sight and sound theatrical extravaganza.
1887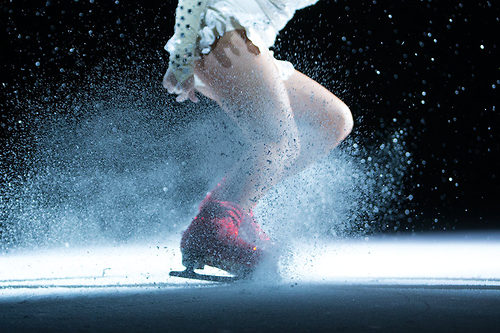 An original Royal Caribbean production about love and adventure that begins in Paris on February 14, 1887 at the height of the career of Jules Verne, renowned author of timeless adventure novels such as "Journey to the Center of the Earth" (1864), "Twenty Thousand Leagues Under the Sea" (1870), and "Around the World in Eighty Days" (1873). 
Beginning their journey on the frozen River Seine, Juliet and her mysterious time traveling companion, the Tempus, travel in multiple dimensions to discover the wonders of the world, and of the heart. World-class skaters and striking technology combine in a unique way that is guaranteed to leave audiences both breathless and emotionally touched. 
iSkate Showcase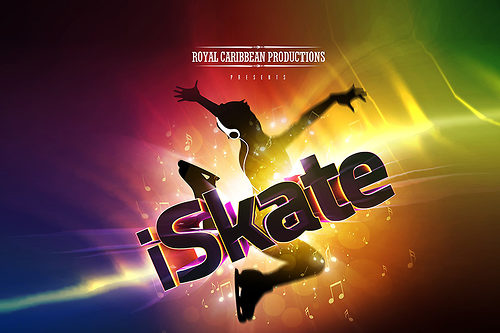 A Studio B ice show unlike any other where Royal Caribbean's talented skaters put their best blade forward in a dazzling showcase of their very best moves set to their own favorite tunes. The cast goes rogue and anything can happen!
Fan favorite entertainment
Royal Caribbean is also adding entertainment that guests have enjoyed on other Royal Caribbean cruise ships including
Puzzle Break Escape the Rubicon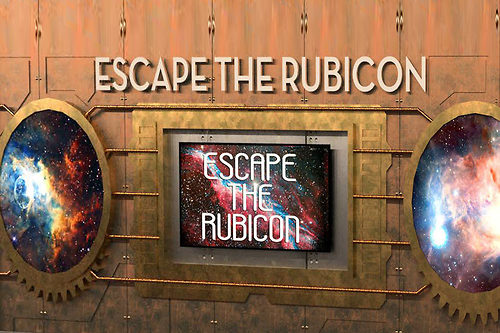 A puzzle that transports players to another world and another time where they must ESCAPE! Players will collaborate with friends, old and new, as they attempt to find the hidden clues needed to solve a collection of puzzles that will eventually unravel the mystery of the Rubicon.
With only 60 minutes of life-support, the suspense builds with every tick of the clock.  For the first time, this remarkably popular activity will take place in a dedicated space designed in partnership with ShowFX Inc., a staple for Hollywood studios' engineering, design and fabrication of custom entertainment equipment.
Red Party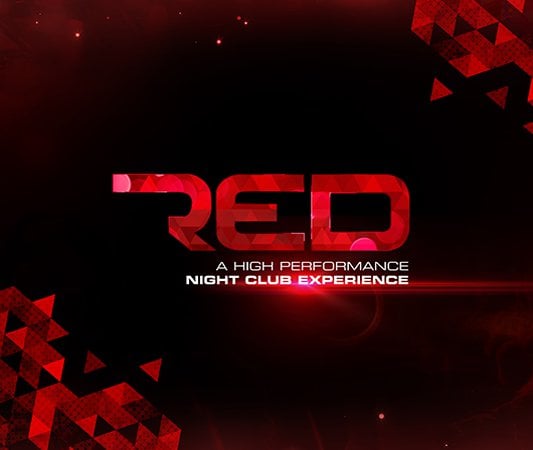 The hottest high-energy party at sea. With DJs, surprise performances, special effects and technology, this all out nightlife extravaganza is an experience not to be missed.
Stowaway Piano
The pop-up piano player, which originally debuted on Anthem of the Seas, heads to Harmony. Behind the door. Around the corner. In the elevator. By the pool. Guests never know where the Stowaway Piano will turn up next.
Royal Promenade
Guests can enjoy on its Royal Promenade some great themed nights and parades.
Totally Awesome 90s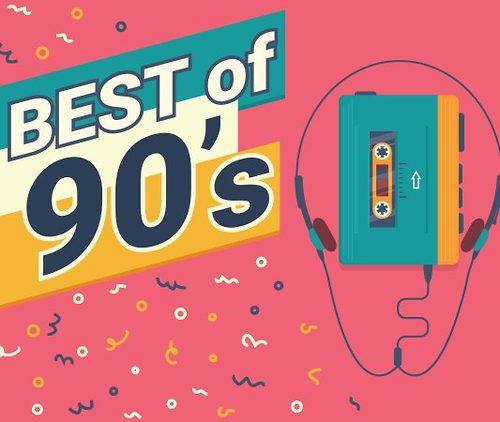 Harmony of the Seas debuts the evolution of Royal Caribbean's much-loved Promenade 70s Party as the clock is pushed forward to the 90s. Guests can party it up in a new era when soundtracks are dominated by teen pop, dance-pop and the growing popularity of hip hop.  A live DJ spinning favorite 90s hits, live pop-up performances and crazy neon track suits set the stage to transport partygoers back to this totally awesome decade.
Let's Celebrate!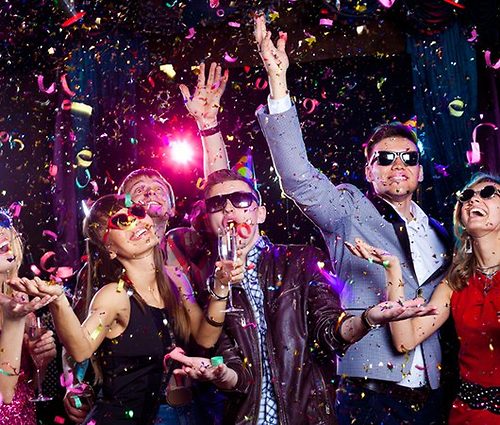 When on a cruise, vacationers really don't need an excuse to celebrate, but Royal Caribbean is giving guests one anyway with Let's Celebrate! – the ultimate celebration of celebrations. Halloween, Birthdays, St. Patrick's Day, Valentine's Day, Fourth of July and New Year's Eve will all be celebrated at once, in a wild and crazy parade that's truly unforgettable. 
"We are taking entertainment to the next level on Harmony of the Seas with more captivating, immersive entertainment experiences than ever before," said Nick Weir, Vice President, Entertainment, Royal Caribbean International. "The level of innovation that has gone into our latest lineup is truly mind blowing, and Harmony guests can expect the unexpected with our biggest, most awe-inspiring stage yet."