In:
During Royal Caribbean's second quarter earnings call with investors, Royal Caribbean reiterated it had absolutely no plans to reduce or transfer capacity from the Chinese cruise market.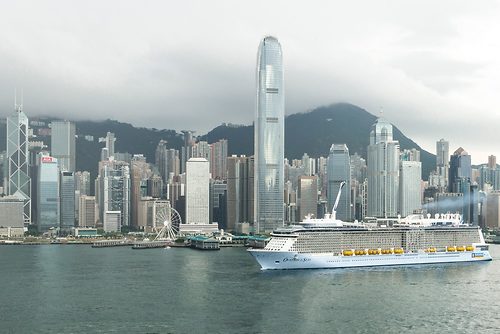 Royal Caribbean Chief Financial Officer Jason Liberty summarized the quarter's earnings and provided guidance for the future, where he mentioned there has been some "softness in close-in demand in Shanghai in recent weeks". 
Royal Caribbean Ltd Chairman Richard Fain added, "Softness in China is being driven by huge capacity growth rather than faltering demand."
Royal Caribbean International CEO Michael Bayley spoke more about the role of China within Royal Caribbean's business, "With the softness we've seen, still, China continues to generate above-average yields and it's accretive to our business."
"Certainly, we are optimistic about the overall future in terms of the market potential, and we have been very actively engaged in the broadening and broadening of channels in the marketplace.  There is no issue with demand. The demand is there and the market is there. It's the building of the distribution quickly enough to handle the capacity."
When concerns arose from investors about a shift in capacity from China to the Caribbean, Richard Fain flat out ruled out any such change in the foreseeable future, "We are a long-term industry. This is an industry where our horizon is long-term, we plan long-term. We see a very powerful market and don't see any real change in that.  The idea that because of relatively modest discounting in one year, and in the face of a more profitable environment even with that discounting, that we would suddenly change the way we've operated forever in the industry just doesn't seem to me to be realistic."
"There are concerns that if China doesn't develop, all the capacity will turn left and head towards the Caribbean and saturate the Caribbean. It would require an enormous change in the fundamentals of China to even begin to contemplate that.  I will just tell you, within our company, the subject has literally never arisen in any deployment discussion that I am aware of.  We are so far from it that we just think that would require a level of change that none of us think is likely or remotely likely."