In:
About 300 passengers from Royal Caribbean's Quantum of the Seas had to be forcibly removed because they were upset about an itinerary change.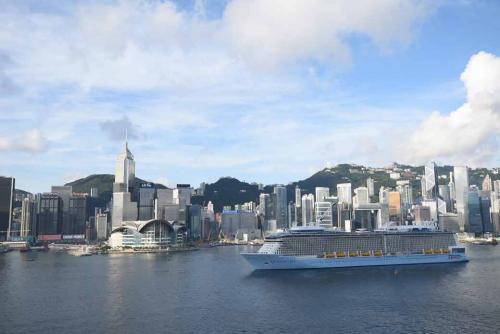 Quantum of the Seas was slated to make stops in three Japanese cities, but concerns about Typhoon Goni forced the ship to make stops in South Korea instead.
The passengers were upset about the change and wanted to receive compensation for the change in their route.
When Quantum of the Seas returned to the Wusongkou International Cruise Terminal in Baoshan District, the angry passengers refused to disembark until 1pm, when the final few were removed by crew members.
Royal Caribbean had given passengers free Wi-Fi and lobster dinners during the voyage to try to make up for the change.
Royal Caribbean took the upset passengers to a nearby hotel, where negotiations reconvened.
Royal Caribbean said it was willing to communicate with tourists based on international and Chinese regulations.
However, it said it would not accept "irrational and illegal behavior," including threats affecting other tourists' vacation.