In:
Royal Caribbean announced today it has cancelled seven more Empress of the Seas sailings on April 25, 30, May 5, 9, 14, 19 and 23.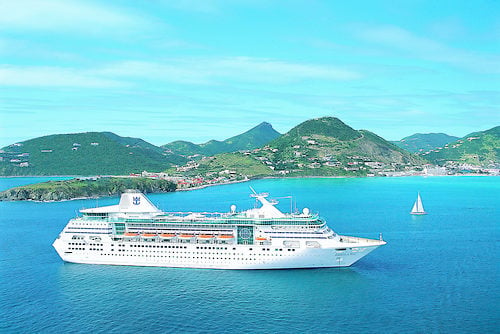 This is the second time Royal Caribbean has cancelled scheduled sailings on Empress of the Seas, following the cancellation of the first six Empress of the Seas sailings in March 2016.
Royal Caribbean provided this explanation as to why these additional sailings are being cancelled, "Modernizing Empress of the Seas for her return to the Royal Caribbean International fleet began in late February. As work has progressed, we learned that more significant infrastructure and physical improvements across the ship's multiple galleys and provisioning areas were needed to meet our high standards."
"We decided that instead of simply repairing the five galleys, we would completely rebuild them, starting from scratch with entirely new infrastructure and all new equipment, at a cost of $10 million."
"We sincerely apologize to our guests and travel partners for the inconvenience, and hope they understand that more time was needed to ensure Empress of the Seas meets the standards for quality our guests expect from Royal Caribbean."
Guests originally booked on the March 30, April 4, April 7, April 11, April 16 and April 21 sailings and rebooked on one of the newly cancelled sailings will receive a full refund and a future cruise credit of 100%.
Guests scheduled to sail within 14 days of departure on the cancelled April 25 or April 30 sailing, who do not rebook, will receive a full refund and a future cruise credit of 50% of the fare paid.
All other guests scheduled to sail on the May 5th - May 23rd sail dates will be provided an onboard credit if they rebook to another Royal Caribbean sailing.