In:
The Centers for Disease Control (CDC) has reported 3% of the guests and 1% of the crew aboard Royal Caribbean's Anthem of the Seas have reported being ill during the February 21 - March 4, 2016 voyage.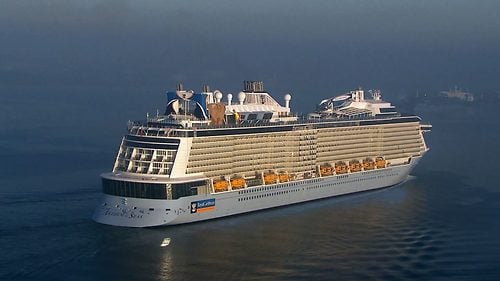 The CDC report shows 125 guests and 16 crew members reported symptoms, such as vomiting or diarrhea.
In response to the outbreak, Royal Caribbean and the crew aboard the ship reported the following actions:
Increasing cleaning and disinfection procedures according to their outbreak prevention and response plan,
Collecting stool specimens from passenger and crew gastrointestinal illness cases for testing,
Making daily reports of gastrointestinal illness cases to the VSP,
Sending 4 Hotel and Housekeeping Operations Managers, 3 Public Health staff, one nurse from the cruise line corporate office to oversee and assist with implementation of the sanitation and outbreak response procedures,
Sending 10 additional internal cleaning crew and 10 contract cleaning staff and equipment to the ship to assist in the execution of the ship's outbreak response,
Consulting with CDC on plans for their comprehensive sanitation procedures in Bayonne, NJ, including:

planning staged disembarkation for active cases to limit the opportunity of illness transmission to well guests, and
planning for sanitation of terminal and transport infection control procedures.
Two CDC Vessel Sanitation Program environmental health officers and an epidemiologist will board the ship in Bayonne, NJ on March 2, 2016 to conduct an environmental health assessment and evaluate the outbreak and response activities. Specimens have been collected and will be sent to CDC for testing.
Anthem of the Seas voyage was cut short, but Royal Caribbean reports the reasoning was not the illness, but a forecasted storm in the path of the ship.
Some #AnthemoftheSeas guests have experienced norovirus symptoms. About 10 per day from 6,000 total pop. Didn't affect decision to return.

— RCLcorp (@RCLcorp) February 29, 2016