In:
Royal Caribbean's Anthem of the Seas returned home to Cape Liberty, New Jersey this evening and the cruise line is offering its guests and crew an apology and a promise to avoid similar situations in the future.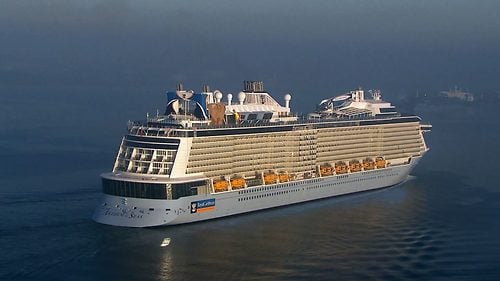 In a statement issued by Royal Caribbean, the company apologized for its ship encountering sustained 120-mph winds during a winter storm off the coast of the Carolinas.
"We apologize for exposing our guests and crew to the weather they faced, and for what they went through."
Royal Caribbean also announced new plans to avoid storms like this with improved guidance.
Royal Caribbean, "identified gaps" in their planning system and acknowledged, "what happened this week showed that we need to do better."
Furthermore, Royal Caribbean announced their are strengthening their storm avoidance policy, and have added resources at their Miami headquarters to provide additional guidance ships' captains.
Much of the superficial damage to Anthem of the Seas has been repaired and the company expects Anthem of the Seas to resume her planned itinerary for next week's cruise.
What do you think of Royal Caribbean's response? Share your thoughts in the comments!