In:
Few innovations on Royal Caribbean's Anthem of the Seas are as impressive to look at and take part in, as the North Star.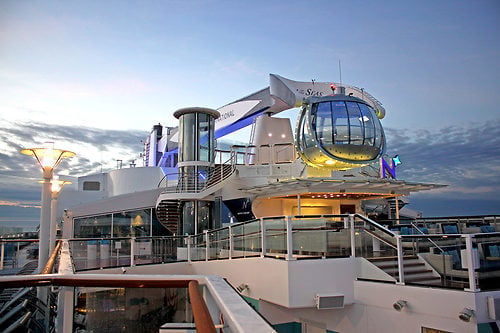 North Star is an observation pod that is attached to a giant arm on top of Quantum class ships, such as Anthem of the Seas.
North Star takes guests 300 feet above sea level and gives them views that have never been available until now.
Understandably, North Star is quite popular and long lines have been known to develop.  Luckily, we have five secrets to share with you for the best possible experience!
5. Shortest lines for North Star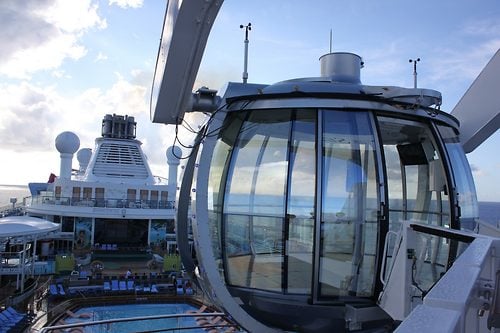 In general, you will find the shortest lines for North Star on days when your ship is docked in port.
Since most guests are off the ship and exploring the port of call, there are far less guests to compete with.  This means shorter lines compared to sea days.
Lines may still exist on port days, but there tends to be ideal in the morning hours before many guests start returning to the ship after their shore excursions are complete.
4. Second shortest lines for North Star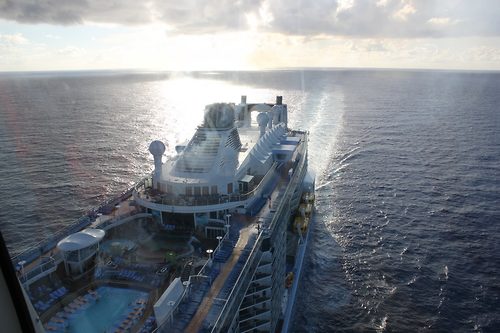 If you need the absolute, positively best time to go for a ride on North Star with short lines, go for the first ride of the day.
Check your Cruise Compass for what time the first North Star ride will be, and then plan on arriving 10-15 minutes before that time to get in line.  
By arriving a little early, you will ensure a minimal wait.  In fact, you will likely be in the first ride given most guests start arriving after the North Star star rides begin.
3. Voom works in North Star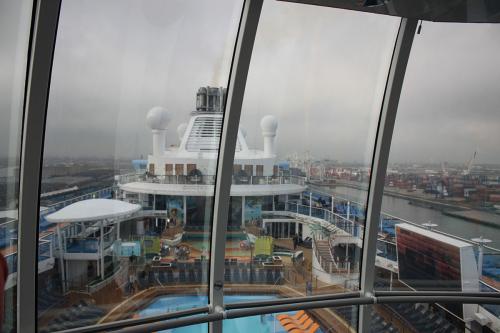 While you are enjoying the amazing views from North Star, you can use Royal Caribbean's Voom high speed internet to share the experience with friends and family onboard.
Just like anywhere else on your ship, Voom works throughout the entire experience, so feel free to post photos or video on your favorite social media networks or call someone on Facetime and share the experience live.
2. North Star is limited while in port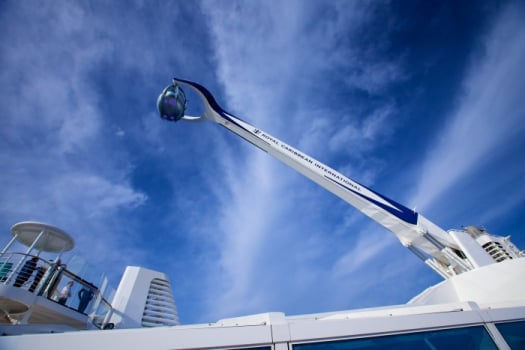 Remember our first tip about there being shorter lines while your Royal Caribbean ship is in port?  There is a small catch.
While your ship is in port, North Star is restricted in how far it can go over the side of the ship.
Experiencing North Star while in port is still a very fun experience, but keep in mind you will not move all the way over the side of the ship like you would while at sea.
1. You can prebook North Star online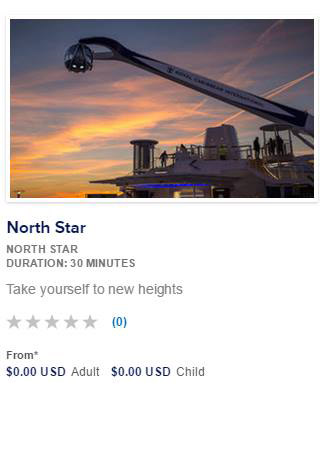 Recently, Royal Caribbean started allowing guests to book North Star rides online via the Cruise Planner.
Once you have Anthem of the Seas (or any Quantum class ship) booked, log into your My Cruises section of Royal Caribbean's web site and head to the Cruise Planner.
Look for activities under the Cruise Planner and you will spot North Star.
With this option, you can assure yourself of a front-of-the-line spot to experience North Star.
Are you excited to try North Star?  Tell us about why in the comments!