In:
Guests booking Freedom of the Seas can earn an extra three points in Royal Caribbean's customer loyalty program, Crown and Anchor Society, when each guest spends a minimum of $450 per person on pre-cruise and onboard purchases.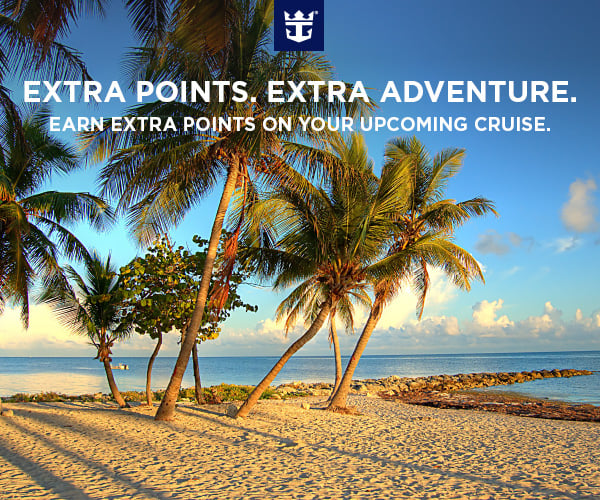 If you can act fast and book a last-minute Freedom of the Seas cruise on one of the following sailings, you will qualify for the deal
September 13, 2015
September 20, 2015
September 27, 2015
This is a pilot program by Royal Caribbean to award additional Crown and Anchor Society points to those that spend a certain amount of money on their cruise.
The total qualifying spend must be greater than or equal to $450 times the number of adults in the stateroom. If this is met, each guest in the stateroom will receive three aditional points.
The following purchases qualify towards the $450 threshold:
Shore excursions
Food and beverage
Spa treatments
Retail purchases
Photo purchases
Art purchases
Other onboard activities.
The deal excludes these types of purchases
Onboard charges for casino
Air or hotel reservations
Dining booked through the call center
Items from the Gifts & Gear website
Promotional onboard credit
Gratuities
Gold status and higher Crown & Anchor members over the age of 18 will receive an additional three cruise points per sailing when each member in the stateroom makes $450 USD or more in purchases during the sailing and after all credit and refunds have been applied, if any.  Onboard credits do not count towards the $450.
All adults in the stateroom must meet the minimum amount independently. 
Amount of guest's purchases will be calculated upon the end of the cruise.
Points will be added to eligible Crown and Anchor Society member's account 60 days after cruise completion.