Oasis of the Seas Live Blog - Day 6 - Cozumel
In:
Today we were in Cozumel, Mexico from 8am-7pm, so we had a full day to enjoy on shore.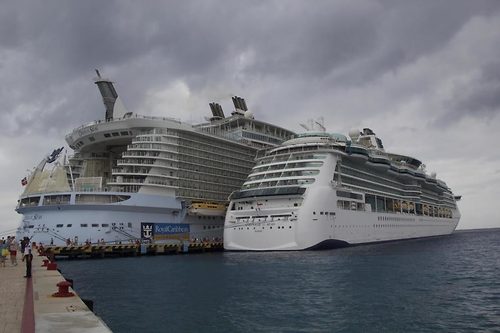 I had made prior reservations for Nachi Cocom beach resort.  When you book they require you pay $11pp online, and then the rest in cash once you arrive.  The total cost is $55pp for the day, which includes an open bar and full served lunch.  One of the reasons I like this resort so much is there is no buffet for lunch like many do and they only let 100 people spend the day here.  
Since this is not booked through Royal Caribbean you must cover the cost of transportation as well.  We had made friends with another couple traveling to Nachi for the day so they joined us for the cab ride over, costing $32 each way for six people. 
 
Mexico is on Central time zone, so they don't officially open until 9am local time.  We left the ship at 9AM ship time (eastern zone) and arrived around 20 minutes later. They don't mind you coming in early as they are there setting up for the day, just won't serve you yet.  This was my third time here and I've never seen it so busy (maybe 100+ people), we did have two carnival ships, the Serenade of The Seas, and well 8490 people on the Oasis. 
 
Lunch was at 10:30AM, (for us it was already 11:30am) and that means lunchtime!  They have a full menu of tacos, nachos, and the typical Mexican food. The food is very fresh and authentic Mexican.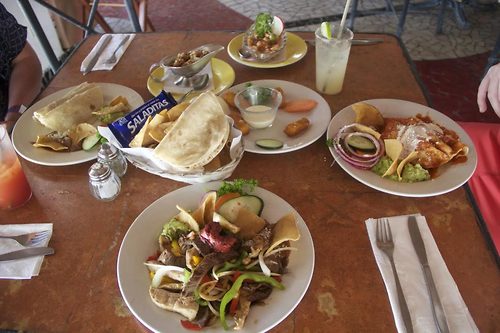 I must recommend one thing; the fresh guacamole is a must here.   After which we enjoyed the day in the ocean and pool.  Around 4pm we headed back to the ship, and the cost of the taxi was once again $32 for six. 
 
Dinner at Giovanni's Table
 
I don't have any pre-dinner actives to share with you because we all napped until dinnertime.  But that's okay tonight was Giovanni's Table! I've been talking about eating here all week and it was finally here.  The last time I ate here I was cruising solo and I don't think you get the full effect of family dining cruising solo.  Giovanni's Table is a family dining style experience.  We made reservations online at 8pm for $25pp and not surprised it was packed just like Chops.  Royal must be doing really well with their specialty dining on board, because they always looked packed.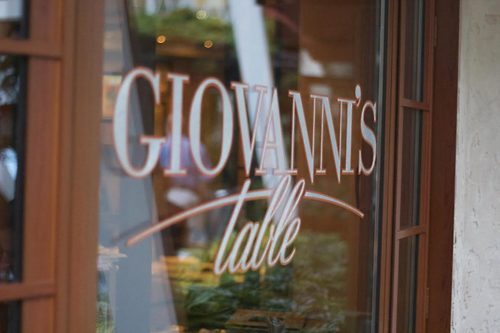 Okay back to the good stuff, FOOD!   The waiter suggested we just pick an entree each and he would take care of all the starters.  My brother is a little picky eater so he asked the waiter what he was going to bring out and made a few changes.  I had scallops, which came out on seashells, amazing! Also had seafood tomato soup, I love hot soup with dinner.  Dinner we all order the filet, but our server heard us talking about how badly we wanted to try the lasagna…so he bought a plate of that also.  This dish is usually just served at lunch, but I'm telling you this dish was the best I've ever tasted.  I've read about how good it was but never dreamed of the quality being this good; going forward I'll be dining here for lunch.  The steak was also great, my brother loved it more than chops, but I didn't agree.  I'd say it was a great steak, but not the same as chops for mean, perhaps it was the wine sauce I missed. 
 
Desert they bring over a cart of options, and I picked the tiramisu.  I'm going to give this the second best desert at sea, because nothing surpasses the apple pie at Johnny Rockets.  The Tiramisu was flavorful and a great way to finish the meal.  The service was also much faster than Chop's Grill so we enjoyed not sitting there for hours. 
 
I'm sad to report, after that full dinner at Giovanni's Table I skipped the Quest.  I know you must be thinking, what?  I was so tired from the sun and that large meal I just wanted a great nights rest for our last sea day.