Photo tour of D8 Superior Ocean View Stateroom with Balcony on Quantum of the Seas
In:
Royal Caribbean's Quantum of the Seas has a lot to offer, including a number of staterooms.  Today, we will look at the category D8 balcony stateroom and take you through the cabin to give you an idea of what to expect if you book this category.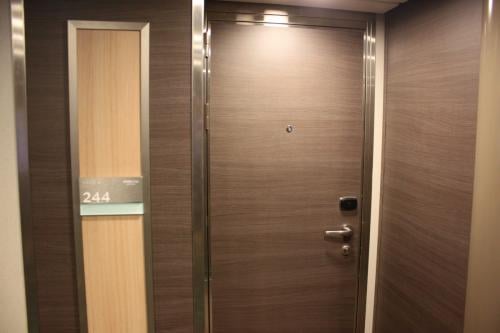 On Quantum of the Seas, we reviewed stateroom 6244, which is located on Deck 6 just outside the aft elevator bank.  Entry to the room is by RFID scanner, which is above the door handle.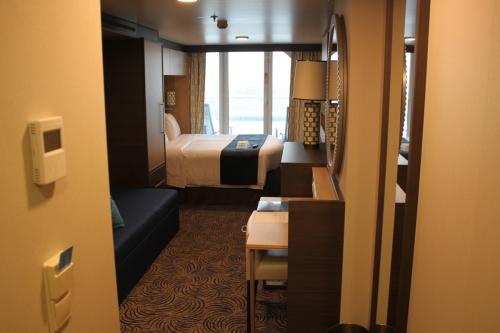 Walking into the room, you will immediately see the light from the balcony shining ahead of you.  The stateroom is rather long and narrow.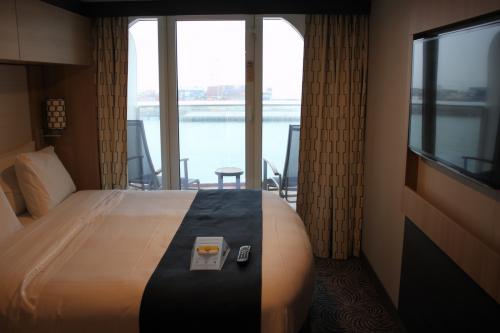 The bed is joined together but can be split apart if need be.  There's a large, flat screen television across from it and two night stands on opposite sides of the bed.  Access to the balcony is also on the other side of the bed.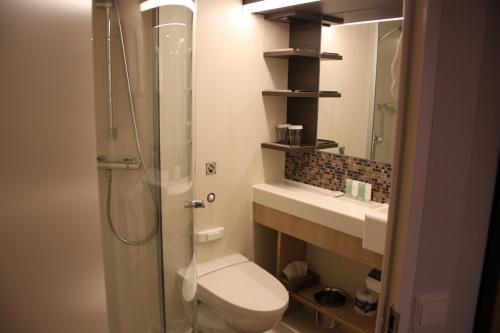 The bathroom features a stand up shower, toilet and sink.  One thing we noticed immediately with this bathroom is there is far less of the white plastic you typically find on other Royal Caribbean ship restrooms.  Instead, there's far more glass and tile, which we found a welcome change.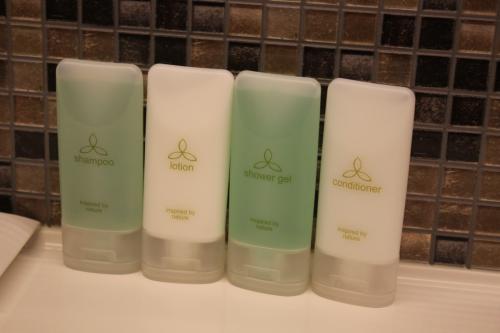 Another change to the restroom is the shampoo and soap options.  On older Royal Caribbean ships, passengers would find a shampoo dispenser on the wall.  On Quantum of the Seas, the dispenser has been removed and instead small bottles of shampoo, soap and conditioner are available.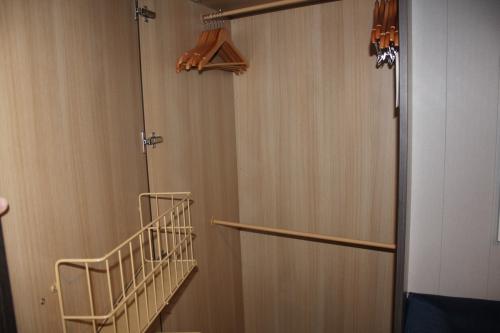 Back out to the stateroom, you will find two armoires that allow you to hang clothing as well as store other clothing.  These seem larger to us than closets on other ships.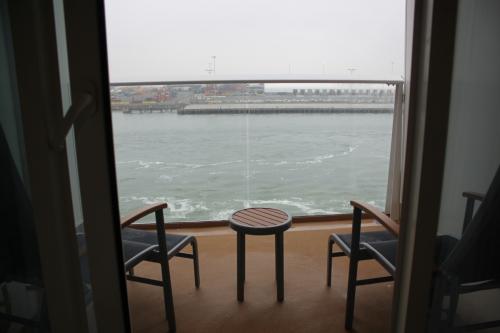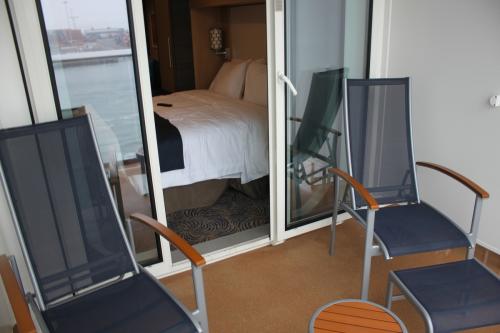 Of course, the reason to book this stateroom is the balcony.  At 55 square feet, the balcony is on the small side but it has enough room for two chairs and a table.  It's enough space for two people to comfortably enjoy the view and ocean air.
This stateroom does also include a sofa that opens into a bed.  Frankly, any more than two passengers in this stateroom would feel confined quickly. For a couple looking for the a balcony stateroom, the D8 category is perfect for them.