In: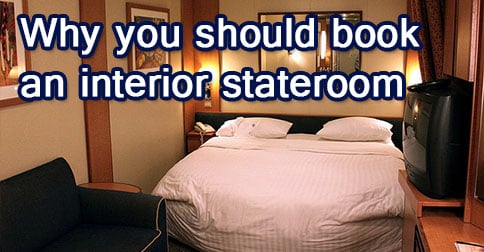 Yesterday we started a fun debate about booking a balcony stateroom versus an interior stateroom and today we get to show the other side of that debate with why you should book an interior stateroom.
Big savings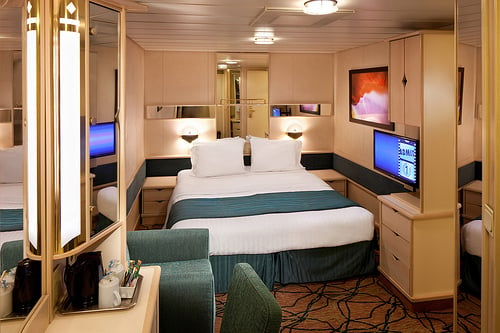 Booking an interior stateroom will save you money on your Royal Caribbean cruise, which is money you can turn around and use on the ship.
Since few of us have unlimited cruise budgets, saving a couple of hundred dollars can make a big difference to if a Royal Caribbean cruise vacation can happen or not.  Moreover, booking an interior stateroom may mean the money saved can pay for the bulk of the cruise's incidental costs.
Depending on the price difference, booking interior cabins can really add up to savings.
Sleep and shower, what else do you need?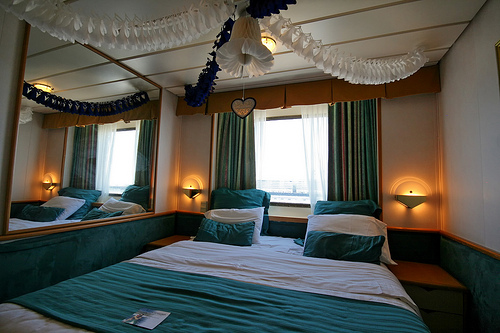 Royal Caribbean ships offer so much these days onboard, from rock climbing walls to FlowRiders to the many activities and games offered throughout the day.  So with all that going on, who has time to actually spend in the stateroom?
Many people that opt for interior staterooms will tell you that they spend so little time in their staterooms that it's just not worth it to spend more on a balcony stateroom they just wont fully use.
Best sleep ever?
Have you ever slept in an inside stateroom? When it's time to go to sleep it's pitch black to the point you cannot see your hand in front of your face, whether it's 10pm or 10am.  
For those that like a good night's sleep, inside staterooms offer quiet and darkness no matter the time and it's been among my best nights of sleep.
Rooms with a view without the cost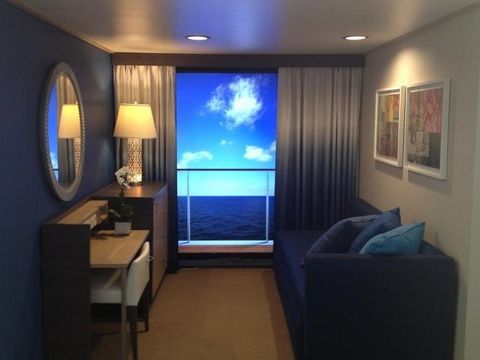 Sure balcony cabins offer great views but there are inside staterooms that offer unique views themselves.
Virtual balconies, promenade view, Centrl Park view, and Boardwalk view staterooms are all available and they offer a great perspective without the balcony price. 
So which stateroom is right for you? Interior staterooms or balcony staterooms - post your vote in the comments below!