Royal Caribbean to base Explorer of the Seas in Southampton, UK in 2015
In:
Royal Caribbean announced today it will send Explorer of the Seas to Europe for the first time in summer 2015 out of Southampton, UK.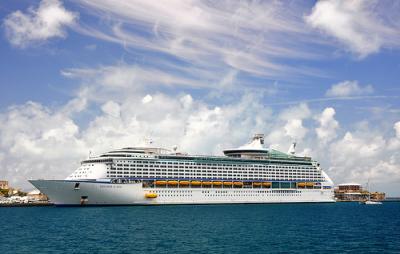 Royal Caribbean originally planned on having Adventure of the Seas be based there but swapped the two ships.  
Explorer of the Seas will offer three- to 16-night, roundtrip itineraries from late-April through September 2015.  In addition, there will be three- and eight-night Northern Europe itineraries, 11- to 16-night Mediterranean itineraries, or 10- to 14-night Madeira, Azores and Canary Islands itineraries.
Adventure of the Seas will remain at San Juan, Puerto Rico, to sail seven-night Southern Caribbean cruises throughout the summer season.
Prior to Explorer of the Seas' arrival in Southampton, she will undergo a ship-wide revitalization that will refurbish much of the ship.  This refurbishment will be similar to other refurbishments that have been taking place across Royal Caribbean's fleet.
Changes to Explorer of the Seas include 
Addition of FlowRider surf simulator
3-D movie theater
New specialty restaurants
New staterooms and suites, including virtual balcony staterooms
Additional revitalization details will be unveiled at a later date.
UPDATE: We asked Royal Caribbean directly if the swap of Explorer of the Seas with Adventure of the Seas had anything to do with Adventure of the Seas' recent propulsion issues.  
Royal Caribbean responded promptly that, "The deployment of Explorer of the Seas to the UK is not associated with any issues with Adventure of the Seas. Stay tuned as the reason for Explorer of the Seas' deployment will become evident shortly."