In:
Cyndi Lauper may have had it right with her famous song, "Girls Just Want To Have Fun" and onboard a Royal Caribbean cruise, there's a lot for girls to do.  Here's our take on the top five activities for girls to try on their next Royal Caribbean cruise.
1. Barbie Experience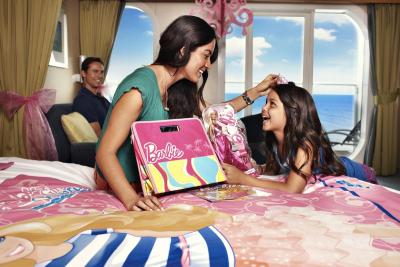 Royal Caribbean rolled out this new immersive package for fans of the Barbie brand of dolls last year and it's perfect for girls who just cant get enough Barbie.  To be honest, the Barbie Experience is less about the doll itself and more about letting girls "glam out" and do the sort of grown up things they usually can only pretend to do with their dolls.
Aimed at girls between the ages of 4 and 11, the Barbie Experience begins with a very pink stateroom overlay and then offers decorations, parties, fashion shows, movies, interactive events and more.  If your daughter likes playing with Barbie dolls or even just the idea of dressing up, painting nails and fashion, then this is a must-do for her.
2. H2O Zone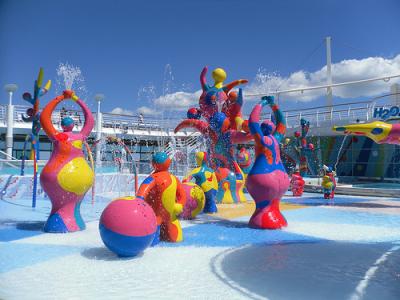 Girls love playing in pools and the H20 Zone that is available on Freedom and Oasis class ships is the perfect playground for them.  The H2O Zone is basically a huge aquatic obstacle course, with plenty of sprays, buckets and nozzles spraying water everywhere.
A pool is fun and all, but being able to run around and stay cool in the water is what makes the H2O Zone so appealing to girls.  It's more than just a "sit and soak" experience for them with a number of different water toys to play with.
3. Ice skating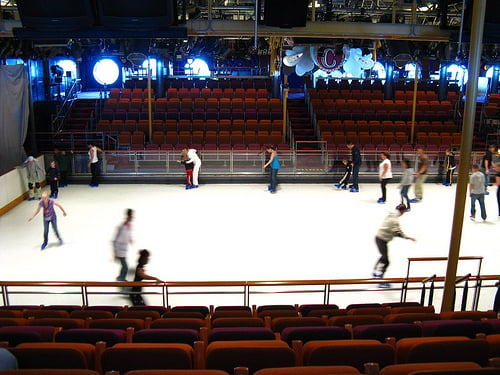 It's hard to find a girl that doesn't want to at least try ice skating and with an ice skating rink on Voyager, Freedom and Oasis class ships, this may be the right time to introduce your daughter to ice skating or take your little pro to see how she does while skating at sea.
The ice skating rink is open to girls of all abilities and for those that do not have easy access to an ice rink or frozen pond at home, going for an ice skate on a Royal Caribbean ship could be a really fun and unique opportunity.
4. Movies by the pool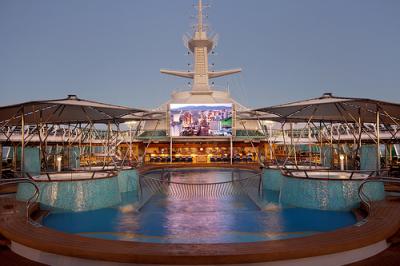 When you combine popular movies on a massive outdoor LCD screen and swimming in a pool, what you get is the perfect place for nearly any girl.  Watching their favorite movies like Grease, the Wizard of Oz, or the latest Dreamworks release while they go for a swim is something lots of girls would consider perfect evening.
5. Breakfast with Dreamworks characters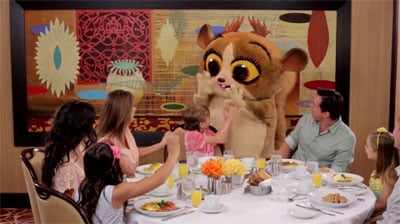 The Dreamworks Experience on select Royal Caribbean ships has become a real hit with kids and girls will love the opportunity to have breakfast with some of their favorite characters.  
Meeting characters from popular movies like Shrek, Madagascar and Kung Fu Panda as they stop by each table for some playful shenanigans. And of course the girls can take their photos with the characters to remember it all by.  Oh and did we mention this experience is free? Now the parents will be looking forward to it too!
Bonus: Hanging out with other girls in Adventure Ocean kids club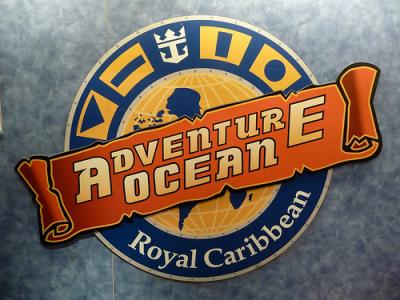 You know what most girls like to do perhaps more than anything else? Hang out with other girls their age and socialize! Royal Caribbean's Adventure Ocean is the perfect supervised venue for this.
Girls get a chance to meet other girls their age, do various activities together and well, spend time together doing girly things!  All these activities we listed are fun enough for any girl but doing it with newly made friends can be the icing on the cake and amount to what any girl would consider to be the perfect vacation.