Friday Photos
In:
Welcome back to Friday Photos, our weekly showcase of Royal Caribbean photos that were taken by readers of this blog.  
Every week, we ask our readers to send us their best Royal Caribbean vacation photos to be considered for this post and you're welcome to send yours in as well. We'd love to feature photos of the ships, excursions, activities onboard and anything else that reminds you of a great time while sailing with Royal Caribbean.
So without further adieu, here is this week's batch of photos.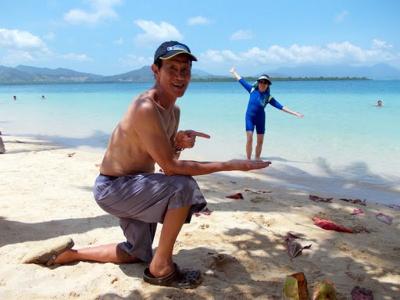 The award for "photo from the furthest place" goes to John Paul, who sent this photo in from his Legend of the Sea's Borneo Explorer cruise.  It's taken on Palawan Island in the Philippines and proves simple camera tricks are always amusing.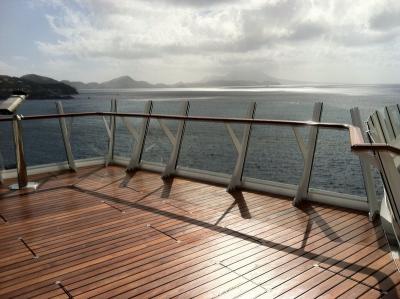 Adam Gilmor took this photo while on Allure of the Seas in St. Thomas. I don't think I'll ever get sick of scenic vista photos from the Caribbean.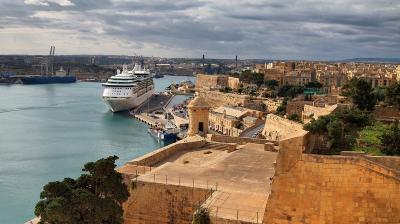 I really love this photo that John McCormack sent in of Brilliance of the Seas docked in Valetta, Malta in December, 2010 for repairs after extensive damage suffered by hurricane force winds outside Alexandria, Egypt.  Great colors!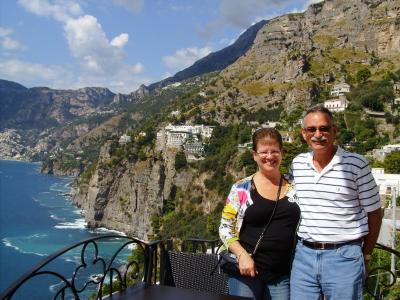 This photo is from Patricia Hall, who took this photo from Italy.  She was sailing on Brilliance of the Seas and while at a port stop in Naples, took the Amalfi Coast tour.  As the Italians say, bella!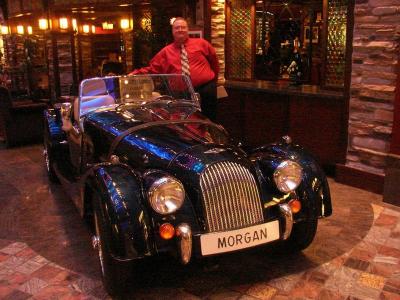 Next is a photo from Dawn Lytten, who took this photo on a recent Cruise on Freedom of the Seas back in June.  The car on the Promenade is always a great photo spot.
Daniel Stober sent in this photo looking at the ship's wake.  I know I've definitely caught myself staring at the wake.  There's something mesmerizing about it.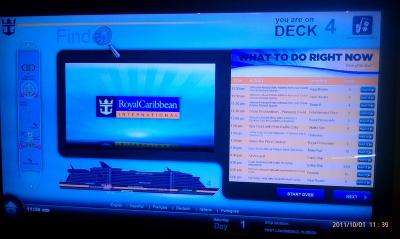 This photo of the Wayfinder interactive LCD screens from Oasis of the Seas are always fun...and make me wish I was onboard right now to see what's going on.
Thanks to everyone who sent in their photos this week.  Be sure to send your photos in as well by using this form.