In:
In a blog post by Royal Caribbean CEO Adam Goldstein, two announcements were made that were direct results of passenger feedback.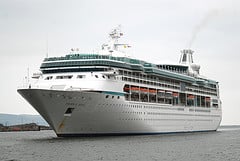 First up was the request by Royal Caribbean fans for more Panama Canal cruises. Goldstein announced that Vision of the Seas was slated to originally offer Caribbean cruises will instead sail a set of Panama Canal cruises in the fall and spring.  The new Panama canal cruises will augment the other long Caribbean sailings already on the books.  
In addition, Goldstein announced that Royal Caribbean will offer gluten-free beer by the end of the year in all of its Irish pubs across the fleet.