In:
Earlier this month Royal Caribbean launched a promotional campaign in New York's S-line subway, where they decorated the subway cars with Royal Caribbean prints to make it look like a ship.  Today, Royal Caribbean has sent a number of actors to ride the subway line and personalize the promotion.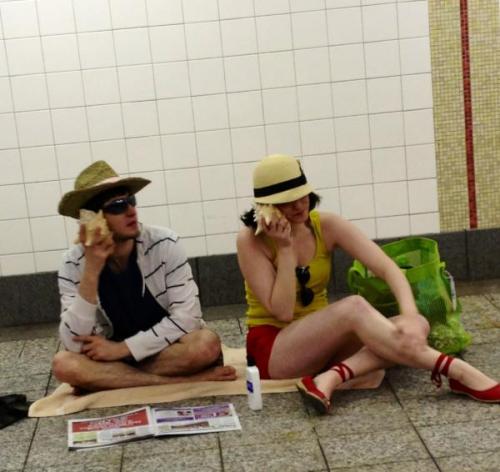 Photo by Ellen Wilson
Photo by Ellen Wilson
The surfers with the sea shells to their heads are promoting the "Sea is Calling" advertising campaign.  But Royal Caribbean is having a little fun too with some people portraying characters from the Broadway play "Hairspray" that is shown on Oasis of the Seas.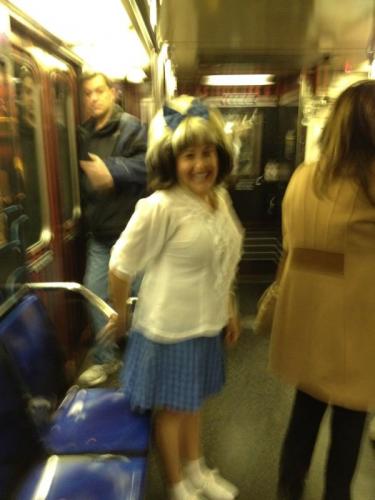 Photo by Claire Tucker
And if that wasn't enough, these Royal Caribbean people are also offering "surf lessons" inside the subway cars.  Only in New York, right?