In:
We love to explore the ports that Royal Caribbean stops at and find real, authentic experiences while in town.  While in Cozumel, Mexico, we set out to find the best authentic Mexican food we could find on the island and I think Comidas Caseras Tonita is exactly that.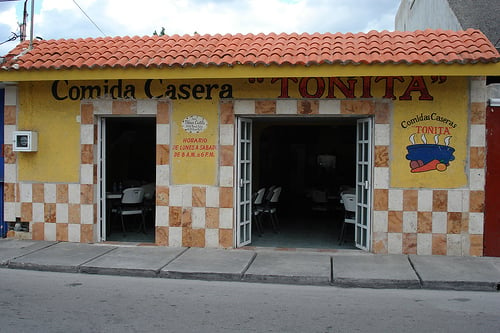 Atmosphere
Comidas Caseras Tonita is a family run restaurant off the beaten path in Cozumel, Mexico offering home made Mexican dishes.  While we were there, two women ran the kitchen and took our orders.  They really didn't speak much English, but we were able to communicate what we wanted to them.  The menus at the restaurant are in Spanish and English, so you can know what you're ordering without being fluent in Spanish.
The room you dine in is an open air room, that reminds me of a living room in some ones house in Mexico.  There are book shelves along the wall as well as music playing for your entertainment.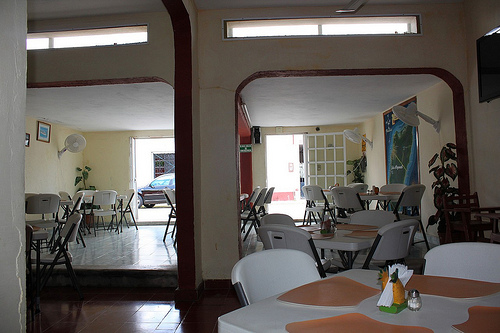 The restaurant is rustic enough to feel "real" but not concerning enough to scare away American tourists, like ourselves.  While we enjoy eating authentic food, we don't want to feel like we've gone "too far" into the local element and feel unsafe.  The restaurant was inviting and warm and felt like we were eating at a friends house rather than a restaurant.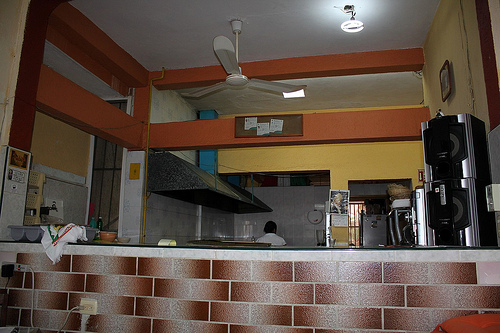 Eats
The menu consists of Mexican dishes that include chicken, fish and steak.  There's also a wide breakfast selection that you can order at anytime during your stay.  Before arriving at Comidas Caseras Tonita, we had heard they had the best guacamole on the island and it was something we ordered as well.
Given the reputation we had heard about, we ordered guacamole, salsa, chips and something called "Mexican style chicken".  We didn't want to gorge ourselves, but we wanted to get a good taste of what this restaurant has to offer.
After placing our order, we immediately knew this place was looking good when we could see in the kitchen the women preparing everything from scratch.  The chips were fried on the spot, the guacamole was made from fresh avocado and the salsa was cut up from fresh vegetables.  Very soon the aroma in the air was filled with our food.
First up were the chips, salsa and guacamole and I can safely say that the lofty expectations I had in my mind were quickly met and surpassed.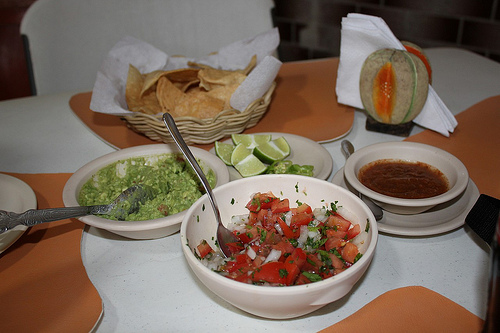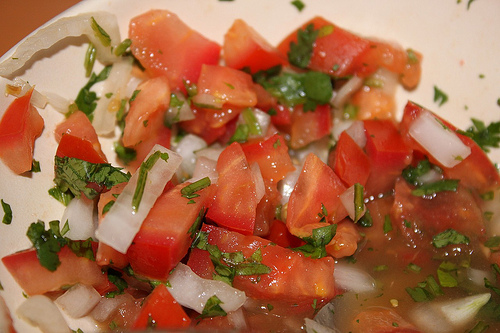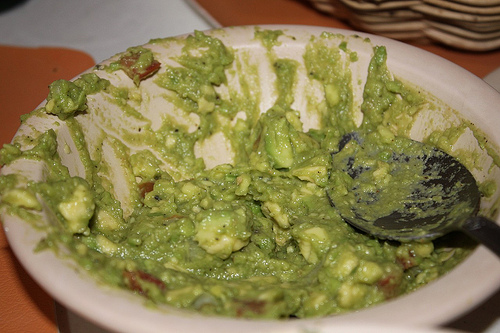 It's hard to communicate in blog form just how good the food was.  You could really tell from eating the food how fresh everything was.  There wasn't anything that tasted like it had been frozen previously.  Back in the USA, my family are quite the connoisseurs of Mexican food but these appetizers at Comidas Caseras Tonita were so much better than anything we had gotten at home.
We had gone through half of the food and two orders of chips and then our Mexican style chicken was brought over.  Immediately I wished I had skipped breakfast on the ship so I could feel hungrier.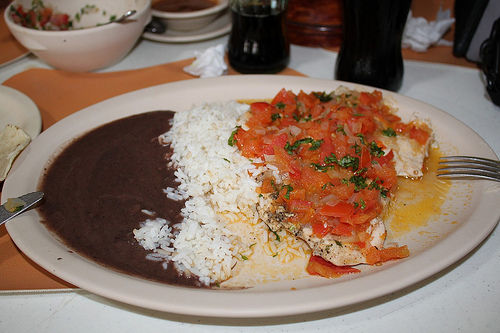 On the outside, the chicken didn't really look all that different from chicken dishes I had ordered back home.  Granted, it wasn't swimming in melted cheese as is often the case with Mexican dishes in the USA, but once I took a bite, I could taste the difference right away.  The chicken was moist, tasty and even had a sense of feeling "light".  I'm not sure if it was the euphoria my taste buds were in from the salsa and guacamole earlier, but this tasted like one of the best chicken dishes I had ever had in my life.  A definite top 10 dish.
Overall
If you're looking for authentic Mexican food, Comidas Caseras Tonita is by far a great choice while in Cozumel.  On previous cruises to Cozumel we had tried other restaurants in an effort to get an authentic meal (Pancho's Backyard, Casa Denis) and while Casa Denis was our previous front runner, I think Comidas Caseras Tonita is our new favorite local restaurant on Cozumel.
To me, part of going on cruises is the adventure of getting out there and trying something new.  While Royal Caribbean thinks that can mean climbing the rock wall on the ship or zip lining in Labadee, I love to explore the ports on my own and if you have any desire to try to explore Cozumel on your own, then I really believe that Comidas Caseras Tonita is a great spot to have lunch at.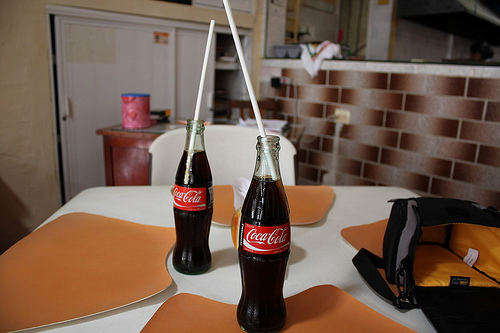 The cost of the food was less than $20 (we also ordered two rounds of Cokes) and the service was impeccable.  Eating at Comidas Caseras Tonita made me feel like I was on an episode of Anthony Bourdain's No Reservations television show.  
Location: Calle Rosado Salas 265 Cozumel, Q. Roo 77600
Walking directions: Walk south from the plaza on avenida 5 Sur for 1 block, then turn left on calle Salas and walk east 1 1/2 block and the restaurant will be on your left.