In:
Royal Caribbean has reached an agreement with local officials to allow cruisers to tour the Arechi Castle (Castello di Arechi) in Salerno, Italy.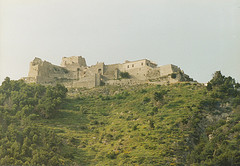 According to agreements reached with representatives of Royal Caribbean, the Castle will be visited by guided tours with stops, tastings of local products.  These tours will be included in the itineraries of 2011 that visit the city.
The Arechi Castle is a massive castle commanding the city from a 300 m  hill. It was enlarged by Arechi II over a pre-existing Roman-Byzantine construction. Today it houses rooms for exhibitions and congresses. The Castle offers a complete and spectacular view of the city and the Gulf of Salerno.