Royal Caribbean Blog Podcast Episode 68 - Quantum of the Seas roundtable review
In: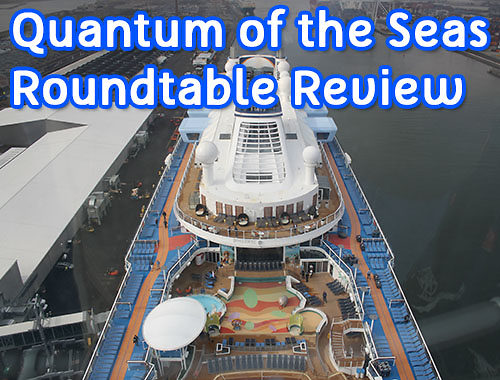 Listen to the Show
I'm back from Royal Caribbean's newest cruise ship, Quantum of the Seas, and there's so much to talk about this week that I've invited a few friends who joined me on the cruise to come on the podcast this week to discuss our thoughts on everything we experienced on this amazing new ship. It's our first-hand review of Quantum of the Seas and what parts of the ship are not to be missed.
Share with me your thoughts, questions and comments via...
Show Notes
On this episode: Matt Hochberg, Aaron Saunders, Colleen McDaniel, John Roberts
Running time: 39:14