Royal Caribbean Blog Podcast Episode 296 - Planning a cruise with friends and family
In: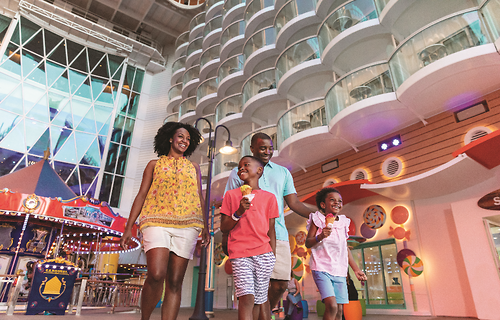 Listen to the Show
Perhaps you're going through some great family vacation ideas and the notion of bringing your family, friends, or both on a cruise so everyone can enjoy one giant vacation together sounds like a fantastic idea.  Certainly cruising with friends is a mantra I've repeated quite a few times here.  But with a great vacation comes great trip planning responsibilities and this week I wanted to talk about how to best plan a group sailing, as one of our podcast listeners did just that and we have some tips and tricks to share this week. 
Share with me your thoughts, questions and comments via...
You can subscribe to the Royal Caribbean Blog Podcast via iTunes, Google Play, Stitcher or RSS.
On this episode: Matt Hochberg, Rebecca Winneberger
Running time: 44:43