Royal Caribbean Blog Podcast Episode 293 - Mariner of the Seas Cruise Preview
In: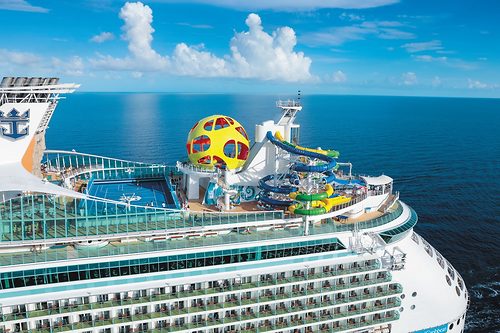 Listen to the Show
If you have ever gone on a cruise and thought at the end of the cruise, "I really wish I didn't have to get off the ship" then my next Royal Caribbean cruise should be music to your ears.  I'm about to head out on Mariner of the Seas for not one, not two, but three sailings in a row!  On this week's episode, I'm previewing our next Royal Caribbean Blog.com adventure with our Double Dip to CocoCay group cruise.  I've got a look at what we have planned onboard, some of the activities lined up for the group cruise, and what I'm really looking forward to seeing and doing across three sailings.  
Share with me your thoughts, questions and comments via...
You can subscribe to the Royal Caribbean Blog Podcast via iTunes, Google Play, Stitcher or RSS.
Show Notes
On this episode: Matt Hochberg, Annette Jackson
Running time: 46:28