Royal Caribbean Blog Podcast Episode 261 - Becoming a Pinnacle Club member in Crown and Anchor Society
In: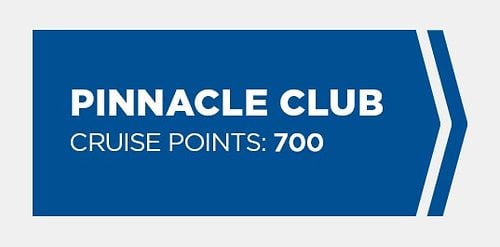 Listen to the Show
Regardless of your status in Royal Caribbean's Customer Loyalty Program, it's hard not to dream about someday reaching the uppermost level of Crown and Anchor Society, Pinnacle Club.  Being a Pinnacle Member means you are among the few that have cruised on Royal Caribbean the most and also have the opportunity to take advantage of some pretty great perks.  This week, we have on the podcast with me someone that recently became a Pinnacle Club member and we will talk about what it takes to reach the top, and what being a Pinnacle Member means to him.
Share with me your thoughts, questions and comments via...
You can subscribe to the Royal Caribbean Blog Podcast via iTunes, Google Play, Stitcher or RSS.
Show Notes
On this episode: Matt Hochberg, Nick Vitani
Running time: 51:28