Royal Caribbean Blog Podcast Episode 160 - Harmony of the Seas with Dan Moore
In: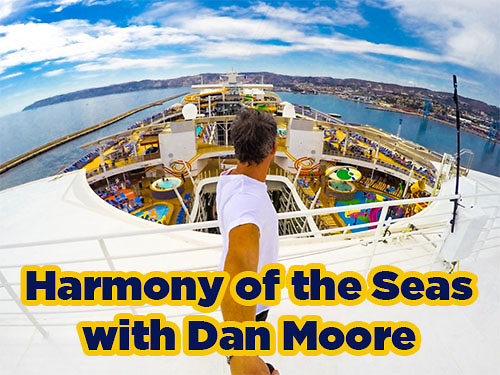 Listen to the Show
When Royal Caribbean builds a cruise ship as impressive as Harmony of the Seas, it gets a lot of attention not just from cruise fans, but from lots of different people. It makes sense, considering the amount of new innovations, incredible venues and "I can't believe they did that" features found onboard. Harmony of the Seas has made headlines literally around the world, and has caught the attention of the travel community as well. Dan Moore is a travel blogger, Periscope king, and a pioneer in the way the Internet is used to enjoy travel, and he joins me this week to discuss his recent Mediterranean cruise on Harmony of the Seas. Dan has travelled around the world, and his time on Harmony definitely resonated quite a bit and we will discuss what he loved about the ship, as well as share tips for a great cruise experience.
Share with me your thoughts, questions and comments via...
Show Notes
On this episode: Matt Hochberg, Dan Moore
Running time: 43:21