Royal Caribbean Blog Podcast Episode 131 -
Family cruising on Royal Caribbean
In: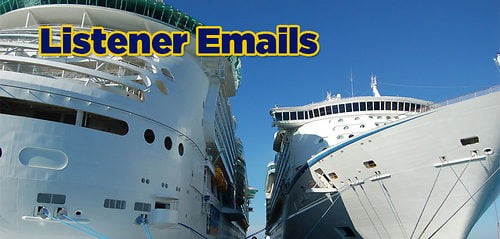 Listen to the Show
If Royal Caribbean does something really well, it is offering its guests the opportunity for an amazing family vacation and family is the key word. Whether you are going with your spouse, children, grandparents, cousins or people you met through your favorite cruise website and consider them family, a Royal Caribbean cruise offer so much for everyone and it is no surprise to hear Royal Caribbean is a great choice for families.
To that point, Royal Caribbean was recently named the top cruise line for families and we invited the author of the 2016 Family Friendly Cruise Travel Planner to join me on this week's episode to discuss what Royal Caribbean does to be such a great family cruise line and why they picked it as their top choice.
Share with me your thoughts, questions and comments via...
Show Notes
On this episode: Heidi Allison
Running time: 39:02