Royal Caribbean Blog Podcast Episode 107 - Brilliance of the Seas Norway & Iceland listener cruise review
In: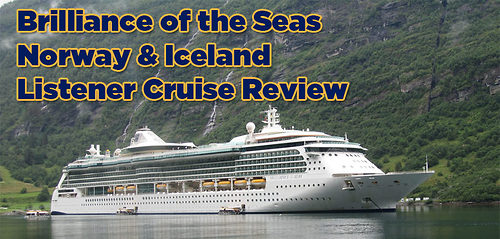 Listen to the Show
Have you considered a Royal Caribbean cruise to Iceland, Norway and the Faroe Islands? A podcast listener joins me this week to discuss a recent 12-night cruise to Northern Europe on Brilliance of the Seas. We are discussing the appeal of this particular itinerary, what is fun and special to do on Brilliance of the Seas and looking at the beautiful ports you will visit.
Share with me your thoughts, questions and comments via...
Show Notes
On this episode: Matt Hochberg, Kris Leppien-Christensen
Running time: 33:00