Posts

14

Joined

Last visited
harrypotter418's Achievements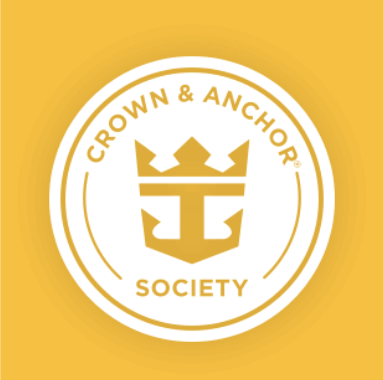 Gold (2/7)
9
Reputation
My wife panicked one day when we came back from an excursion, left the pool towels in our room and went to dinner. Well, the stateroom attendant made up our room and the towels were gone when we got back... lol Never did get a charge, but I assumed he would check them in for us. Or the $25 threat is to keep you honest....

Depending on the amount of kids in each group, they may combine. On our recent Freedom sailing, my daughter (8) was in Explorers, but they occasionally were grouped with the older group (9-11?)...

On Freedom they were quite strict - several times we were only allowed to take two (2) towels per sea pass card but other attendants would allow us to take 5 at a time. When returning we were told it didn't matter which Sea Pass card was scanned as they are associated with the room and not the person.

On Freedom two weeks ago, the MDR dining room had the same kids menu every night. If I remember correctly, as was said, it had chicken fingers, pasta, pizza and a burger. There may have been a couple other options as well. It also has appetizers and desserts. Things like fruit plates, ice cream and cookies... But they can also order off the main menu and make changes as well. For example, my daughter (8), ordered the steak off the main (adult) menu every night but had them do french fries instead of mashed, etc. My suggestion is to speak with the head waiter on day one (before dinner) and see what they can do for you. Especially if you know there is one or two things that she will consistently eat - they may be able to do those two things for you every night... Hope this helps! Damian

I called and confirmed - no issues. There is a shuttle from either location. Thanks!

One last question - when making our Alamo reservation, they had a Port Everglades drop off option. Does anyone know if there is a shuttle to the ship from there or is it only from the Alamo at FLL? Not sure how far Alamo at Port Everglades is from the actual pier.... Thanks!

Thank you for this suggestion! We just booked a mini van, through Alamo, for $49. Definitely the most economical option I was able to find. And I plan on doing as you said - drop everyone off with the luggage and then take the shuttle.

I've owned just about every Kindle model since the Kindle 2. Most recently I've owned the Yoyage and use the Oasis currently. The price of the Oasis is very high and it took me a while to justify it. I ended up collecting a few Amazon gift cards and using that to offset it. The Oasis does NOT have the auto light sensor. It also doesn't have the haptic page press buttons. In using the Voyage, I ended up not using the auto light sensor anyway - wasn't useful to me. I ended up adjusting the light manually all the time even with the auto sensor turned on. I did like the haptic feedback, though. Ultimately it was the size and weight of the Oasis that swayed me. The screen is the same size as the other models, but the device is physically smaller and much lighter. I read quite a bit in bed and being able to do it one handed is important - size and weight are important. The Paperwhite is probably the best device Amazon has ever made. It is the right balance of features and price. For every day reading it is perfect and I still use mine (I handed my Voyage down to my wife) quite regularly. I may end up bringing it vs my Oasis on my next cruise.

How early will they let me board? I wanted to get there early, but the paperwork says 12:30p-4:30p for boarding.... I'm all for getting on board as early as possible! Thanks!

Greetings! Just 4 weeks until we leave on Freedom - can't wait! We have a group of 6 going and are flying in the day before. We did Priceline for a hotel that night. Question is regarding transportation. The hotel we are staying at (Ocean Sky Hotel & Resort) doesn't offer complimentary transportation so I've been looking at several options... Seems like Uber is the most economical option, but we are probably going to need (2) UberXLs because of luggage. Will that be an issue at around 10p on a Friday getting two cars at FLL? And same at 1130 the next morning to get from the hotel to the Port? Any other suggestions for transportation? I've looked at Infinity, A&B, and On Time Passenger Van. Thanks! Damian

Greetings! We are going on Freedom in March 2017. Trying to make dining reservations using the cruise planner, and when making the reservation for Chops Grille it is charging me $35 per person, even for the two kids aged 8 and 4. It is showing $210 for the 6 of us rather than what I think should be $150.... What gives? Does it charge immediately or is it just a hold? Thanks!

Thank you! Kind of what I figured, but wanted to make sure.

Hi All! We were originally booked on FOTS in February 2017, but have had to rebook to March. Our TA is handling that as I write this, but I have a question about all of the reservations we've already made and paid for... We booked Chops Grille, a couple excursions, and the bottled water package. What happens to those? Will I just get a refund? I'm ok with having to make all the reservations again on the new cruise, but was curious how the existing reservations would be resolved. Thanks!