 Posts

14

Joined

Last visited
kt2000's Achievements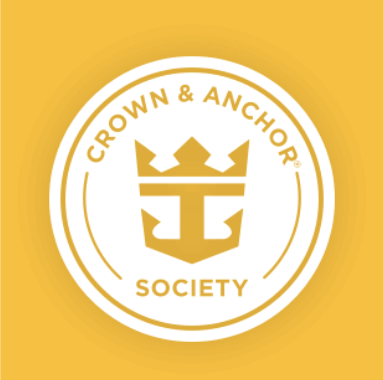 Gold (2/7)
2
Reputation
I had a cruise planned with a FCC credit, that no longer works with our plans since our spring break calendar change at the school. Called today to move that cruise purchased with cruise credit to a cruise in summer 2023 and was notified I had to still go by FCC expiration date, I explained that I thought FCC credits no longer expired .....that was shot down, I was told i had access to FCC but only to expiration date, I am way ahead of full refund point before penalty, I guess this makes zero sense to me since FCC supposedly doesn't expire....Cruise is currently booked March 2023. (I rushed after to book when they allowed a full year since cancellation recently in hopes that cruise would work with our vacation plans) We have basically lost out on a weeks vacation. I was even willing to pay change fees. I get it covid made cruising a sh#t show.... But our family has tight window when we can vacation. We will never cruise with Royal Carribean again.

We booked a cruise in March 2023 with a fcc. Can we cancel for refund or get credit to move to another date? Our vacation calendar has changed we will be unable to attend in March 2023

Booked a cruise with FCC for March 2023. With FCC program ended. If I cancel my cruise since will before cruise deadline - will I now receive a full refund? Thanks for any scoop!!

When will Nassau Aquadventure be available and is there a way to book day pass privately when in port.. this was a bucket list item for our family. We were hoping to go in July.

I think it is awesome they have returned to New Orleans....was hoping for dates in March and April....New orleans and Baltimore do to distance from our home are our favorite ports....Baltimore does not currently have any cruises for April 2023.....We need spring break dates....being teachers.... Hope they add March and April 2023 to New Orleans or April 2023 to Baltimore....

AQUADVENTURE NASSAU WHEN WILL IT RETURN?

Well I hope it comes back and SOON!!! If it goes to key west and perfect day as well, like it did before = AWESOME!....would love to see this as a port....we are from indy, and this port is driveable since we prefer not to fly.

WE ARE NOT COMFORTABLE CRUISING IN MAY 2022 CAN WE CANCEL AND TRANSFER CRUISE TO MARCH 2023 WITH FCC CREDIT SO WE WOULD NOT INCURR ANY EXTRA CHARGES?

Can you still take Altantis Aquadventure as a shore excursion when in Nassau?

I know they extended the progarm through 2022. We dont have anything that works in our schedule for 2022, any chance of an extension through March 2023 for FCC?

What is the status of Bayonne and cruises with Oasis of the Seas? Will they cruise this fall?