 Posts

10

Joined

Last visited
Liv's Achievements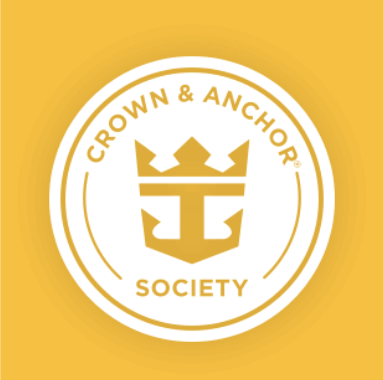 Gold (2/7)
1
Reputation
I've seen a few people mentioning Mr Sanchos beach in Cozumel and from a Google search my understanding is it's an all inclusive resort. It sounds like a lot of fun, but my question is, is it worth it? Has anyone done this excursion? Do you book through their website? How do you get there from Port? Thank you!

I remember watching one of Matt's videos mentioning that about 4 weeks prior to embarkation we are able to email rcldining about seating options. So from my understanding, please correct me if Im wrong, I am able to request a two-person dining table option for all nights (I have MTD), but are we also able to request where in the dining area we would like to sit? I imagine everyone would love to have a seat by the window. I also read about people requesting the same dining staff? Any insight is appreciated!

@Vwjo When I called about two week ago to ask this same question, they informed me that there is a limited number and that she was surprised that my December sailing still had any available. Sold, I bought it. Two weeks later, it's still available so now I'm wondering the same thing.

Reading around, the shortened cruises are being prorated but I was curious about the lengthened trips as well! I also wonder how many may have had no choice but to buy the internet package just so they could make further travel arrangements/ contact family?

@monctonguy @mcoler18 Thank you both. I was starting to get worried because I never saw anyone mentioning using Ubers

@ScottL Looking at the package deal, I was confused by this at first as well. But after rereading the description it states "one package covers all guests in the stateroom." So just mark one of you and you should be good!

Let me start off by saying this is my first cruise and after reading these forums and watching an embarrassing amount of YouTube videos I seem to have done everything backwards! I first off did not use a travel agent, at the time I did not realize they were a free option to help alleviate some stress. Second, I booked my December 15 2019 Oasis of the Seas cruising just less than a month ago (I have yet to find someone who also has booked a cruise this last minute!). My question is, how do most people travel to and from Port? I did ONE good thing right and will be arriving in Miami 5pm the night before embarkation. I have not yet booked a hotel (I usually use HotelTonight and sometimes Air BnB) but after watching Vlogs I've noticed some hotels have shuttles to the port. I'm not sure which hotels have this. (Also any recommendation for hotels would be lovely! I'm not familiar at all with the area!) Now, on debarkation day my flight is at 2pm. Do people take shuttles to the airport? Is UBER a good option? Up until this point I have had it set in my mind I will just use UBER to and from Port, but now I'm questioning everything! I probably sound completely ridiculous to many seasoned cruisers! Lol Thanks for any help offered to a baby cruiser ?

Thank you SO much! That will be nice to get pictures all around the ship and not just the Royal Promenade. And I would have never even thought of checking the photos each night, thanks for the tip!

Thank you, this was extremely helpful! I am a little disappointed that the package doesn't include ANY prints, but it sounds like there's a lot more professional/ candid photo opportunities than I was anticipating. Might still be worth it!

My fiancé and I booked our first cruise together for this December on the Oasis of the Seas (yay!?). We were eyeballing the photo package on cruise planner but we're not exactly sure how often there will be picture opportunities? I know formal night, but are photographers all over the ship? Is there usually a long wait to get your picture taken? Is the all-included digital photo package at $234.99 even worth it? Thank you! ?