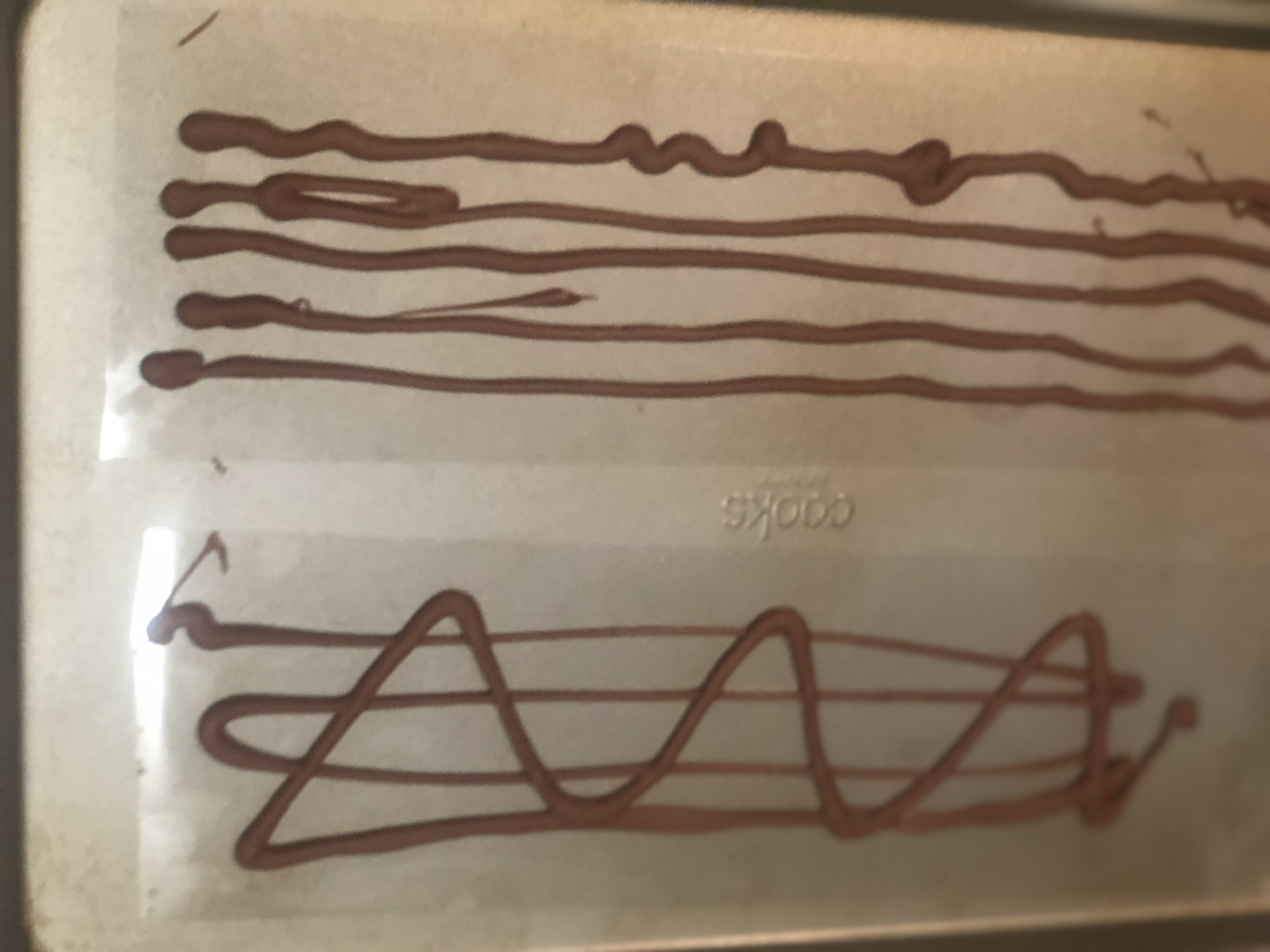 Posts

400

Joined

Last visited
Everything posted by Bakerette
The app will allow you to choose an arrival time slot first before the rest of the check-in process meaning that you can select an arrival time on one Day & then on another day you can upload your photo & travel information

Since the restart WOWbands have not been available to buy or use on any of the RCI ships.

Yes they can replaced names on the reservation as long as one name that is on the reservation stays the same & 1 of the names doesn't change

Starbucks on cruise ships charges the same prices as onland. If you have a Starbucks card you can even use it at the Starbucks kiosk on cruise ships & if your part of the Starbucks rewards program you can even earn stars for the Starbucks purchases on cruise ships but you can redeem stars on cruise ships.

I booked my past 8 cruises directly with royal caribbean & every time I saw a better price on there website I called royal caribbean and I asked if they could reprice with the a promotion that is different or betray than when I booked all of my past & future cruises if more than 1 of them had a better price or promotion.

Oasis class ships: Oasis, Allure, Harmony, Symphony & Wonder don't have access to helipad for guests

Pre-paying for parking at a cruise terminal in port Canaveral was available until sometime in 2016 which is when the option to prepay for parking for one of the cruise terminals @ port Canaveral has been removed from the port Canaveral website because it says "no reservations are needed because cruise lines can move to different cruise terminals" within port Canaveral.

Try Walgreens or Abbott binax now proctored test

You can cruise with an enhanced drivers license if you have one. You can't use a photocopy of a birth certificate but you can use an official copy with a seal and has been notarized

Yes. We used it in March, April & May

When I was on Harmony last month WOWbands we're not available to buy on the ship & if you purchased WOWbands before covid you can use existing WOWbands but can't purchase them onboard until further notice.

My very first cruise was during Hurricane season in July 2013 to grand Bahamas island (Freeport) & it was really hot like in the 90-100 degrees & that was a 2 night cruise on a ship that was owned by carnival & is now owned by Bahamas paradise cruise line. I am from Palm Bay,Fl and when I went on a cruise to the Bahamas in hurricane it was hotter than it is in Palm Bay where it is normally in the 70 degrees-90 degrees durning hurricane season. My very first cruise ever to grand Bahama island (Freeport)was smooth sailing when I went on my first cruise because the last hurricane that hit Florida before my first cruise was in 2005 & didn't have another hurricane until 2016.

I you booked with a nonrefundable deposit you would have to pay $100 a person each time you make a ship or sail date change but if you the box for refundable deposit you would not have to pay for any ship or sail date changes. You will also loose any onboard credit that you got when durning the sale when you booked the cruise.

I just returned yesterday from a 7Night cruise on Harmony and on embarkation day which was May 1st, 2022 I had dropped my bags off before my checkin time which was 11:30/12:00 but I had to wait in a very long line for about an hour before I even entered the cruise terminal. Once I was in the terminal it was about 20 minutes going through security screening to boarding the ship before I boarded the ship. I was on Mariner April 19th, 2022 & I entered the cruise terminal after my checkin time @11:00/11:30 and it took 15 minutes for me to board the ship. I even dropped my bags off toward the end of my checkin time. I embarked on independence on March 21st,2022 & I had dropped off my bags a few minutes before my checkin time @ 11:00/11:30 which I had to arrive between my checkin window for my cruise on independence that embarked on March 21st,2022. Also I had to wear a mask checking in for independence in March & April when I checked in @ the cruise terminal for Mariner, & I had to wear a mask in the cruise terminal to go through customs just to re-enter the United States in March & April but for my cruise on Harmony I did not have to wear a mask when checking in or when going through customs to re-enter the United States. All 3 cruises that I went on since March 2022 had embarked & disembarked in port Canaveral.

When i visited Nassau last month as a port stop there was construction in the port area.

On my last cruise I didn't purchase an internet package & i didn't put my phone in airplane mode; I just connected mi iPhone to the ship's free guest wifi and I was able to use the free royal caribbean app, camera calculator, settings, fitness, watch, & calendar apps & I could use 20 of the apps on my Apple Watch that don't need to connect to the internet

I used a Walgreens rapid naat test and it was accepted for my recent sailing on March 21st, 2022 because I tested negative for covid: i think that a rapid antigen test from cvs will be accepted for sailings that is very soon after testing negative for covid

I scheduled that exact same test @ Walgreens for my Mom & I but they tested her & I at the same time at the person who had the last appointment in the vehicle. My mom's appointment was 15 minutes before mine but the tested both of us @ my appointment time because we were in the same vehicle. hope that helps.

You can get a passport if you want but since you are leaving & returning to Port canaveral that is a closed loop cruise from US seaports so all you need is your driver's license & birth certificate.

Add April 14th 2023 Mariner of the seas.

It's not normal to get an email when online checkin opens. Online checkin opened for my March 21st sailing on February 4th but I did not get an email when online checkin opened.

My cruise sails March 21 & checkin opened February 4.

Replace March 25, 2022 Independence of the seas with April 19, 2022 Mariner of the seas

You can use giftcards and phone app to pay for Starbucks but you can't redeem points.