 Posts

75

Joined

Last visited
Recent Profile Visitors
The recent visitors block is disabled and is not being shown to other users.
hoofbeats95's Achievements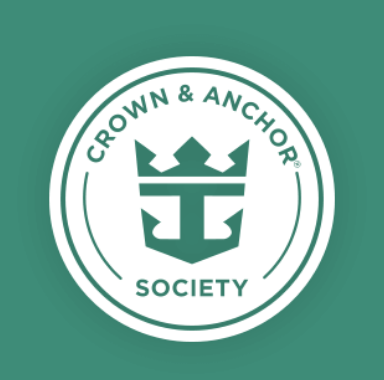 Emerald (4/7)
5
Reputation
We had 4 adults and 1 child. 90 min minimum each night. Often closer to 2 hours. I thought it was nuts!

The one time I looked at the menu outside the MDR last week it was wrong! It was right before we went in to eat. I decided what I wanted and was excited for once. They gave us menus at our seats and it was totally different!

I just got back on Sat from my cruise. There was a wide variety each night. I was admittedly disappointed in the food quality in the MDR and I preferred the buffet actually. But we ate in the MDR 4 our of 6 nights on the cruise. It was just ok.

I just got off adventure after 6 night western Caribbean. We were in 1826 on deck 12. We loved the location! Easy pool and Windjammer access. The location was our favorite part of the whole cruise.

So for slots I need cash right? Is there an atm on ship?

Matt do you know att packages are overpriced? My sprint package has a international experience included. I can get calls and text in Mexico for no charge. Also in other countries as well. Their site just allows me to query by location and see the charges. Sprint typically has the least international options so I was surprised. Lots has changed in recent years. I would imagine ATT has some reasonable options. But connecting to the maritime service on ship is really stupid expensive. That you want to avoid.

This may be a dumb question and I know it's relative to everyone and what your plans are. But how much cash is needed on a cruise? I can't decide how much to bring. Obviously the onboard account will go to a credit card. I will use credit cards at port probably. Where do I *need* cash?

Do you really need to make bank transactions? I don't know that I'd trust the wifi on the ship to be secure enough for that? Call AT&T and ask them about your options for the ports that you are going to. ATT using GSM network technology which is much more compatible with the rest of the world. You likely will be able to use your cell in ports. I just contacted Sprint about this and I can use it in all of my ports next week. You just need to find out if there is cost and get your phone set up so that it will roam internationally. They will help you with that. On ship though, you won't have ATT cell service. Some ships have cell service. It's the Maritime service. https://www.wmsatsea.com/faqs.html But it's stupid expensive. You probably do not want to connect to this. You will want to put your phone in airplane mode when the ship leaves ports. So when you are at sea, your best option would be the VOOM wifi service. Then your phone can get on the internet. If your phone is capable and ATT allow, you can set up wifi calling. Then you can make and receive calls over wifi and it acts just like normal calls. Texts however are not sent via wifi I don't believe. So you may want to consider a different messaging app and tell family to use that. Mine will be contacting me via FB messenger. I can't advise on an iPad. I have one, never use it and won't be bringing it on the cruise. My phone is sufficient for what I will be doing. I hope that helps and if I gave any misinformation I hope someone corrects me. :)

This is a newbie question and may be dumb. I looked through a blog from my ship and saw lots of photos of the Windjammer buffet. The food looks pretty good! But how does the MDR work? Do you order from a menu? One that changes daily? Or is the same? Just curious how I decide where to eat! Lol

I just nought a soda/voom package for the adventure. Are you all indicating voom on adventure is not working well? Slow?

I do that all the time. It doesn't really help. The lines retain the flavors. I'm sure those plastic lines hold some of that. I've never had a soda taste pure from a freestyle machine. From gad stations that have like 4 choices to a spout... Those I run for a few secs and it's fine. I think it's the fruit add Ins in a freestyle machine that linger.??

Good question about refills at dinner! I personally despise the freestyle machines because I think plain soda doesn't taste right. It always has a hit of flavor in it. But if I have no other option. I personally avoid restaurants with them. They are slowly taking over the world's though! Lol.

What is the price of a single soda on adventure of the seas? I'm trying to determine if I want a package but knowing the individual price would help. Thanks!

Also we were going to one device and just share who uses it I think. I don't think we need both people connected all the time.

The key is no longer available via the cruise planner for my cruise. I don't quite understand the key, but if I want pre cruise pricing on soda and internet I can't consider the key option.