Posts

26

Joined

Last visited

Days Won

1
tx2tn's Achievements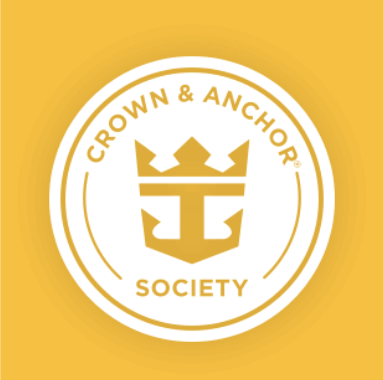 Gold (2/7)
12
Reputation
Matt, You are correct. You have been able to eat at Chops many times versus my once opportunity. Perhaps I was there on an "off" day, I don't know. I was just hoping for a much better experience. It's just really sad when you pay two up charges and can only eat 1/4 of your steak. :mellow:

All: We have just returned from a 7 Night Cruise on the Oasis of the Seas and wanted to share some High Points and a few low ones. First, thank you Matt and your entire RCB communiy. You guys really helped make our first cruise enjoyable. Here we go.... 1. Checkin process was really smooth. Obviously thay have done this a time or two. :) 2. The Ship is amazing, amazing, amazing. How does it float? 3. The staff was wonderful! Disney should come on board to remind themselves about customer service. 4. Our Stateroom (Deluxe Balcony 12676) was nice. Small was nice. 5. Shower had great pressure and TONS of hot water. Beds were comfortable 6. Air Conditioning was barely adequate. It was hard to fall asleep some nights due to the temps. 7. Plenty of Activities and things to do. 8. Once again, the A/C in many of the common areas was lacking. We sailed Oct 31st. I cant imagine how hot it got in the middle of summer 9. If we went again we would skip the Bahama's 10. St. Thomas was fun. RCCL Lovely Island and Beach Tour" 4 out of 5 Stars. 11. St. Maarten was our favorite. Rented Leo Brown for the day! Thanks Matt! Leo said that you were his "Main Man" 12. Food on ship was ok. Just ok. There is certainly plenty of it. 13. I bought the $57 liquor package and made it pay off. I kept a list of all the drinks I had. Fun. 14. Sabor has the best guacamole I have ever had!!!! 15. Chops Grill is overated. DONT pay extra for the Dry Aged Steak 16. Loved the Parade 17. I thought there would be more souvenirs in the Shop. I wanted to buy more "stuff" but it just wasn't there. 18. Leaving the ship was a cluster *&%$!!!! We were late getting to Ft. Lauderdale due to the man that went overboard and that must have thrown RCCL into a Tizzy. Overall we had a good time. We loved being on upper decks at Sunset. We loved St. Thomas and Maarten. We both go to bed pretty early so we didn't do a lot of the late night stuff that was out there. We could have but its hard to change your schedule. We will probably cruise again but not for awhile. We have tons of land based places we want to see!!!

We are sailing on Oasis in 6 days. Is there ATM's on ship? Dies anyone know what the limits and fees are?

I think we have decided to purchase the Premium package for me and no package for my wife. She does not drink very much alcohol so an alcohol package does not make much sense for her. She doesn't drink sodas either so no plan is the way to go for her. Thanks for all the feed back. Chuck

I'm a little confused. Has the Royal iQ app been rolled out to Oasis of the Seas yet or is it still just Quantum class?

Thanks for all the great info. Do you have to buy the package for every day of you cruise or can you start it, say on the second or third day of the cruise. We are really leaning to buying one of the liquor packages but not sure which one because we don't really know the difference between the packages. Is there any place online that will have a list of which beverages are included in each of the three alcohol packages? Like is Sierra Nevada Pale Ale included in the Premium Package or just the Utimate. surely there is a list somewhere. Thanks again for your all your help!!! Chuck

We (2 adults) are <2 weeks from our Oasis of the Seas Cruise. We have never cruised before. We do not understand what drinks are provided (if any) and which ones have to be paid for onboard. Do the meals in the Main Dining Room come with drinks? Or just water? What about specialty Dining? Are drinks of any kind provided? We drink alcohol but not enough to justify $60+ per person per day. At least I don't think so. Am I correct in saying that both people in the Stateroom have to buy the same Drink Package? Do you guys have a certain drink package that you really like and think that its a good value? Is there a master list of what drinks each package contains? I would be especially interested to know which beers are included in the alcohol packages and which ones are not. I'm a bit of a beer snob.......;) Thanks for any and all help!! Chuck

We are sailing on Oasis of the Seas that leaves on October 31st. Does anyone know if there will be any special activities onboard for Halloween?

Ok thanks. We booked thru a TA. Are luggage tags a requirement? Where do I get them?

DocLC, that makes sense. Of course if RCCL did rent them, it could be a whole new revenue stream for them. It cost us $85 to rent one for the 7 night cruise!!!! Wow!

As a follow up to my original post. RCCL was not overly helpful. They denied that they had any opportunity to provide one of their passengers a wheelchair or other mobility device. They offered assistance in boarding but from then on you were essentially on your own. We asked what they would do in the event someone (mid cruise) would sprain their ankle, they had no response other than the passenger might have to be removed. We ended up renting a wheelchair from a local company who promised that the wheelchair would be on board on embarcation day. We'll see if that happens. Thanks

We are 1st time cruisers leaving in 29 days aboard the Oasis of the Seas. Does RCCL send me any paperwork or other items before we sail?

Hi. My wife sometimes requires the use of a wheelchair. Can someone give me my options for providing this for her for the duration of our cruise? Thanks

Hi. Does anyone know if the Royal IQ app works with Oasis of the Seas? RCCL's website says that it is "coming" in 2015, but I thought it might have already been rolled out there.