In:
The invasion of Ukraine by Russia on Thursday hasn't changed Royal Caribbean's scheduled visits quite yet.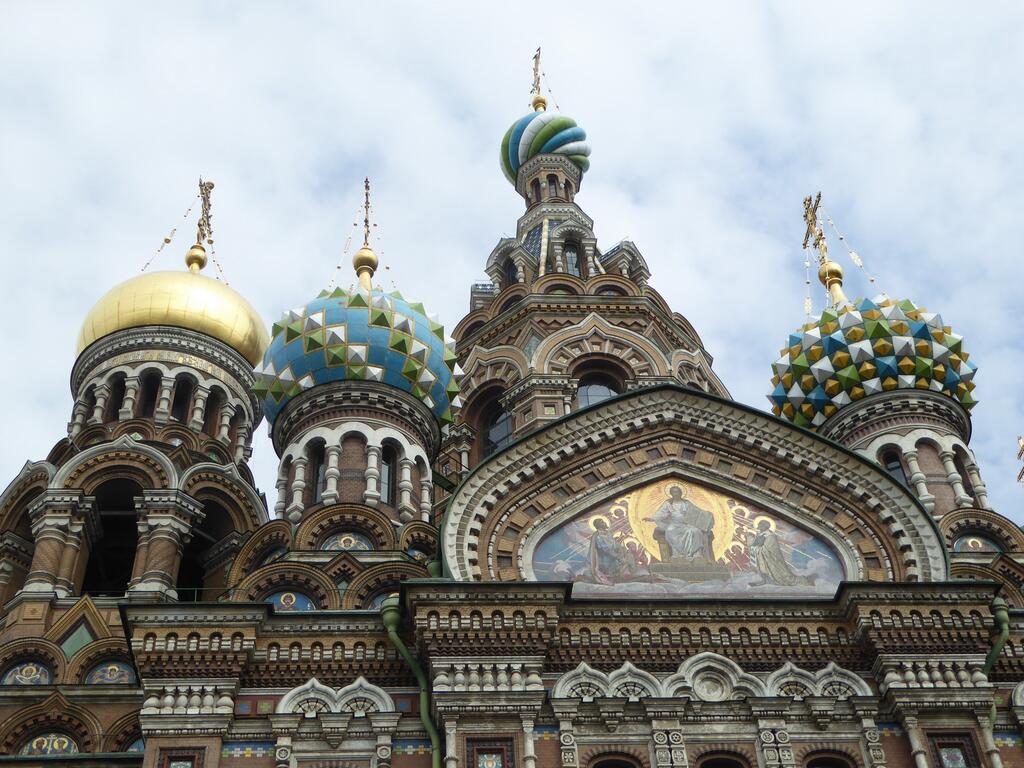 Baltic cruises are a popular summer cruise option, but with tensions high in the area, a change to scheduled cruises is not out of the question.
While Royal Caribbean has not announced any changes yet, it does have back up ports of call it could fall back on.
In an email to guests booked on Voyager of the Seas sailings that visit St. Petersburg in summer 2022, Royal Caribbean said it has, "secured alternate ports" just in case.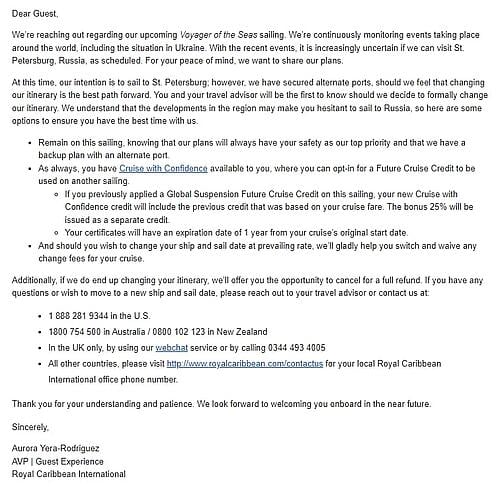 "We're continuously monitoring events taking place around the world, including the situation in Ukraine. With the recent events, it is increasingly uncertain if we can visit St. Petersburg, Russia, as scheduled. For your peace of mind, we want to share our plans."
"At this time, our intention is to sail to St. Petersburg; however, we have secured alternate ports, should we feel that changing our itinerary is the best path forward."
Royal Caribbean said anyone who is booked on a sailing that visits the Baltics  and wishes to change their ship and sail date at prevailing rate, the cruise line will gladly help you switch and waive any change fees for your cruise.
Celebrity Cruises sent the same letter to its paid customers.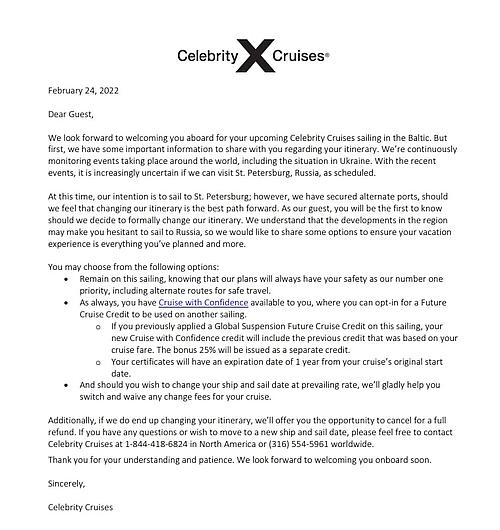 Voyager of the Seas is scheduled to launch her first season in the Baltic Sea in 2022, becoming the first Voyager Class ship to do so.
As of now, Voyager of the Seas will sail from Copenhagen, Demark and offer Scandinavia & Russia cruises.
Other cruise lines reactions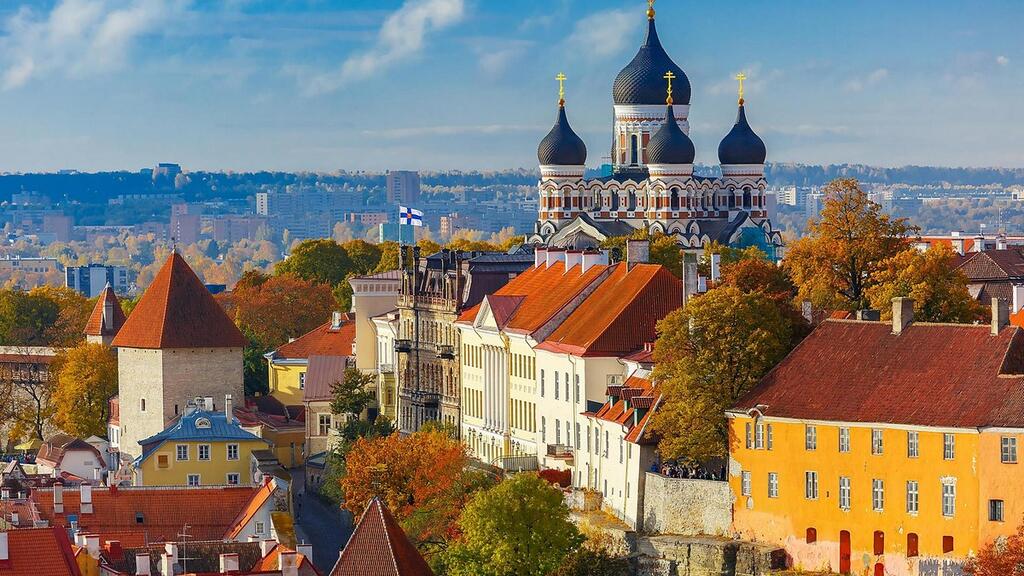 Less than 24 hours since the Russian invasion, only one cruise line has announced a change to an itinerary.
Boutique cruise line Atlas Ocean Voyages said it would drop visits to St. Petersburg.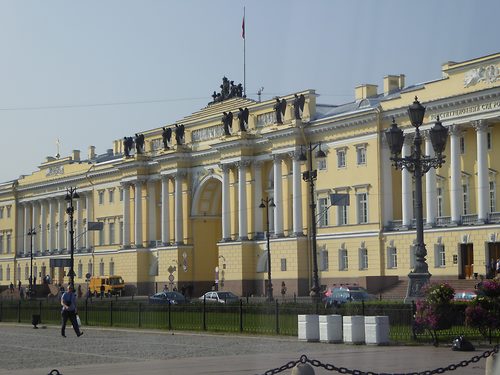 Norwegian Cruise Line Holdings told Wall Street analysts it was considering alternatives to port calls in Russia, "we have roughly about 5% of our total capacity that calls on St. Petersburg over this course of the summer season." NCLH CFO Mark Kempa said earlier today.
"All in all, it's about 50 sailings. And we are looking at alternative ports as we speak."
"And worst-case scenario, if we're not able to call on St. Petersburg or the surrounding areas, there's plenty of other ports in the -- in that Scandinavian region that we have the ability to call on."