In:
Royal Caribbean joined five other cruise lines in signing up for an initiative to bring shore power to PortMiami.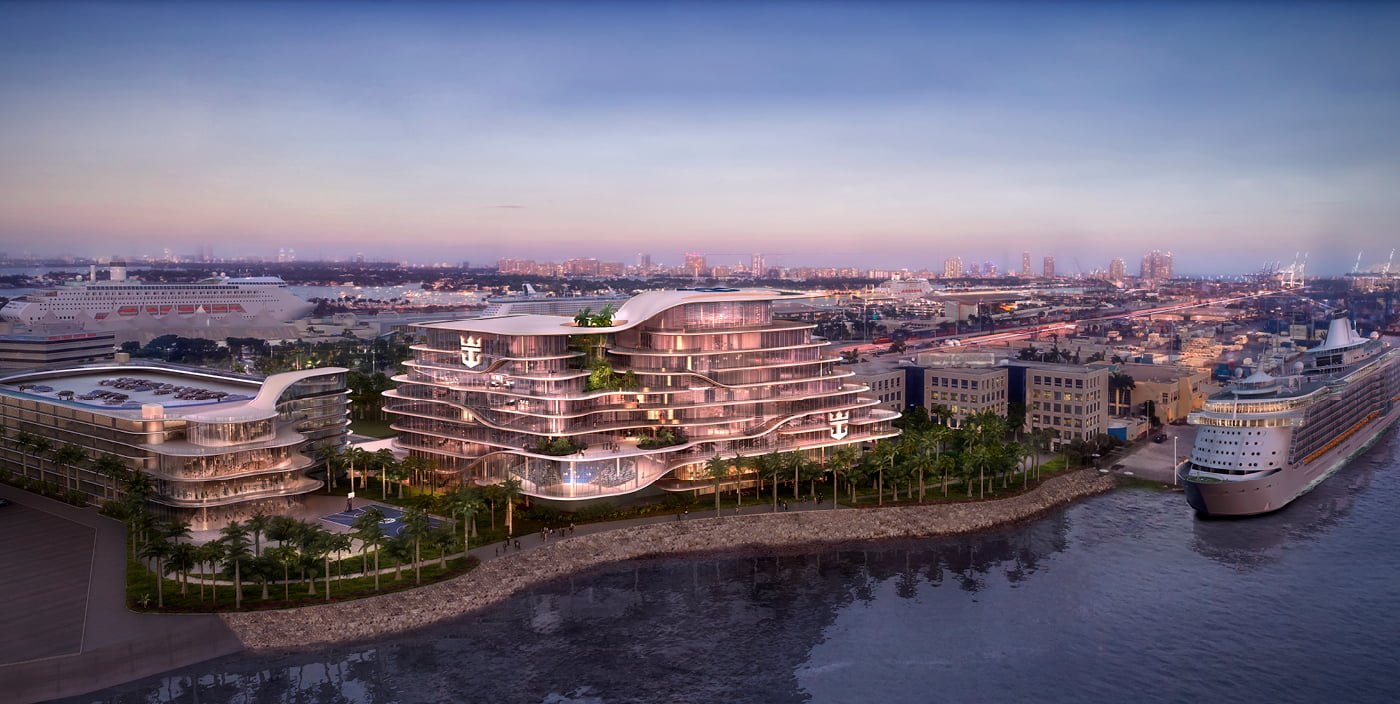 Along with the CEOs of Carnival Cruise Lines, Disney Cruise Line, MSC Cruises, Norwegian Cruise Lines, and Virgin Voyages, Royal Caribbean announced they support a new push to bring shore power to PortMiami.
This marks the first step in making shore power a reality for cruise ships for cruise ships at Port Miami.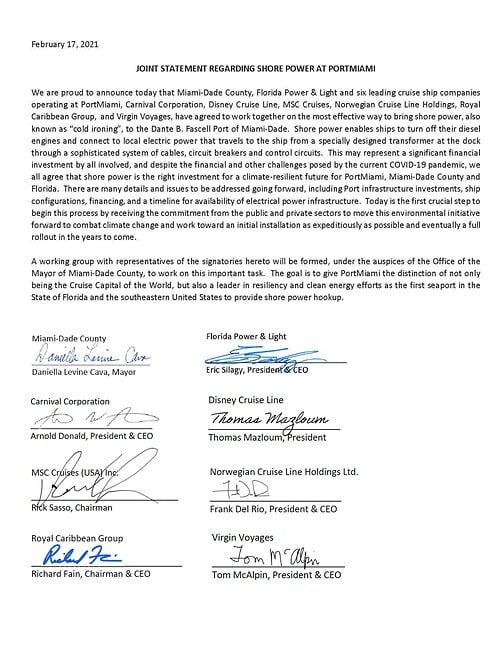 Miami Dade's mayor's office will convene a working group with representatives of each company to work toward an initial installation and eventually a full rollout in the years to come. 
Entrepreneur and former Miami Beach Mayor Philip Levine is helping lead this initiative as a volunteer special advisor focused on the future of cruising, working with the Mayor's office, the Port, and cruise companies to shape a more resilient cruise industry.
What is shore power?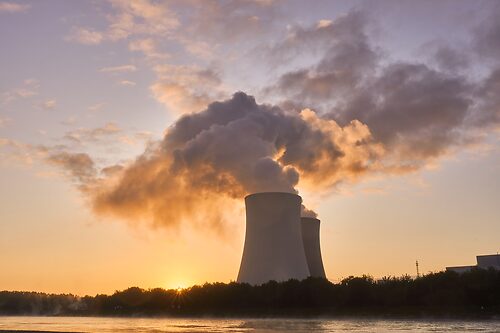 Ordinarily, when a cruise ship is docked at a pier, it runs off its engines while in port, similar to how your car idles at a red light.  The ship is burning fuel during the process, which like any fossil fuel burning mode of transportation, emits smoke into the air around the port.
Shore power allows cruise ships to "hook up" to electricity at the port, so that the engines do not need to operate while the ship is letting passengers off the ship and bringing new ones onboard.
This means ships using shore power save on fuel use while on port that they would otherwise need to keep the ship going. It also reduces air pollution emissions.associated with consumption of that fuel.
Many ships were built to use shore power. Cruise industry expert Stewart Chiron says over half of Carnival's fleet could take advantage of shore power.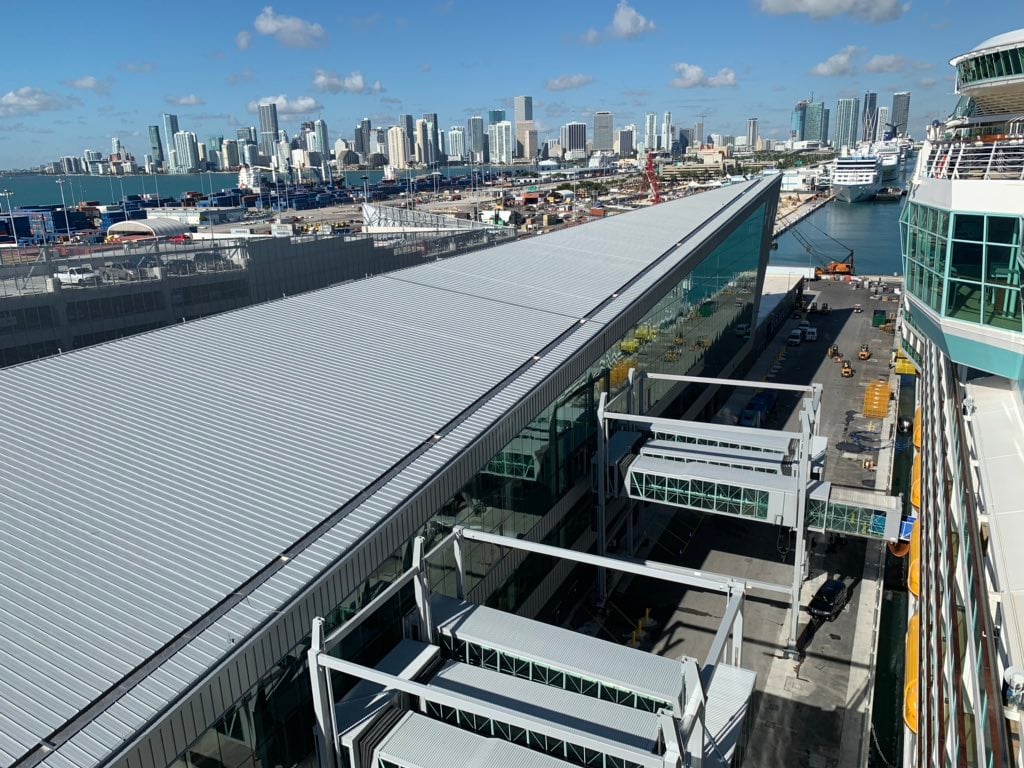 The source of this electricity for shore side power will likely be provided by Florida Power and Light, which obtains most of its electricity from natural gas, followed by Nuclear power.
While natural gas and Nuclear power are cleaner than Diesel engines, there is still air pollution from the electricity generated by natural gas and Nuclear power has its own sets of challenges, including where to store the waste.