In:
Royal Caribbean's cruise ships are safe from the wrath of Tropical Storm Eta, as any ships in the area have sought refuge in Bahamian waters.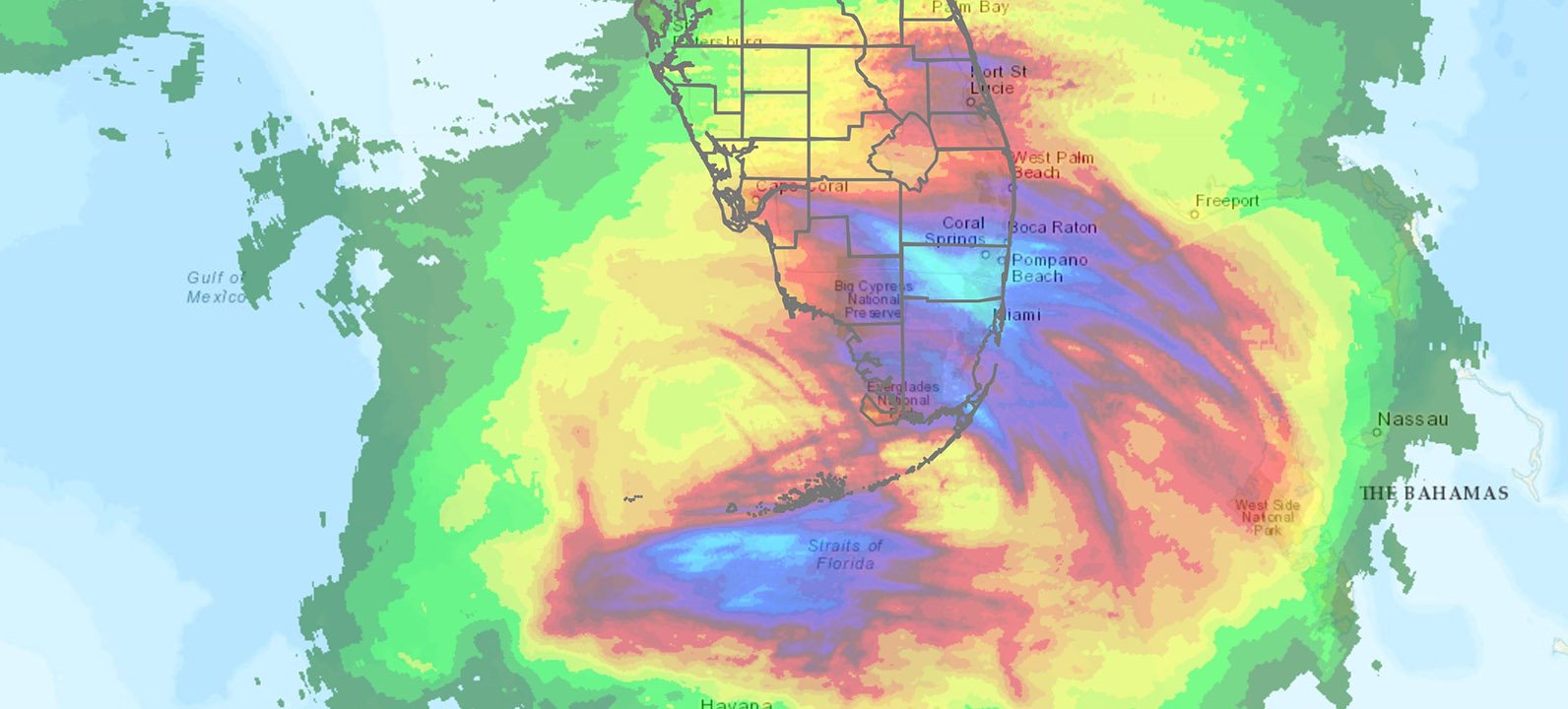 Tropical Storm Eta made landfall over the Florida Keys, while impacting much of South Florida on Monday. 
Royal Caribbean Director / Chief Meteorologist James Van Fleet shared an update that Royal Caribbean International and Celebrity Cruise ships are sticking close to shores of the Bahamas where the effects of the storm will be minimal.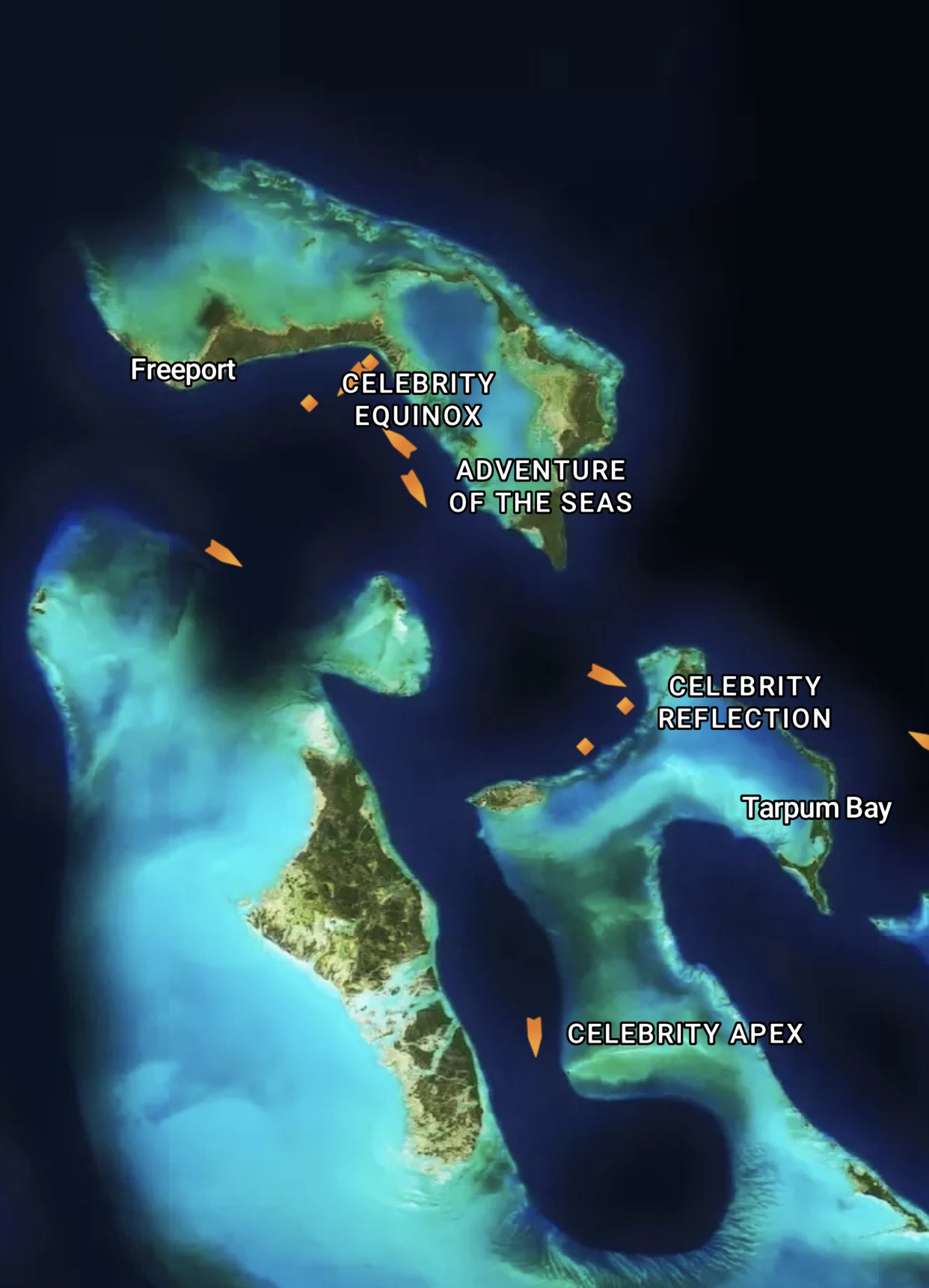 Each of the ships have had their top decks locked down, anchors pulled up and bows of the ship pointed into the wind to minimize the impact.
Mr. Van Fleet shared that the ships are experiencing winds in the range of 40-65 knots, although he is expecting higher gusts.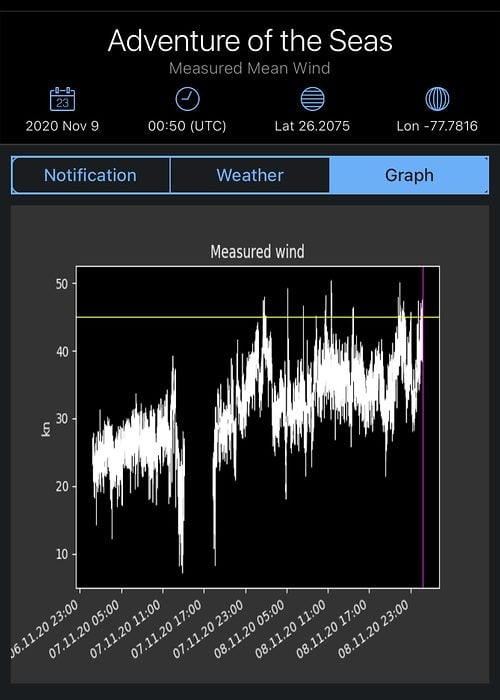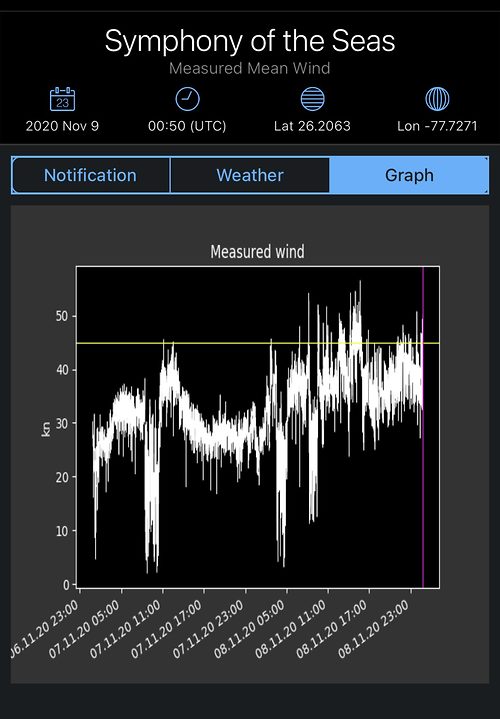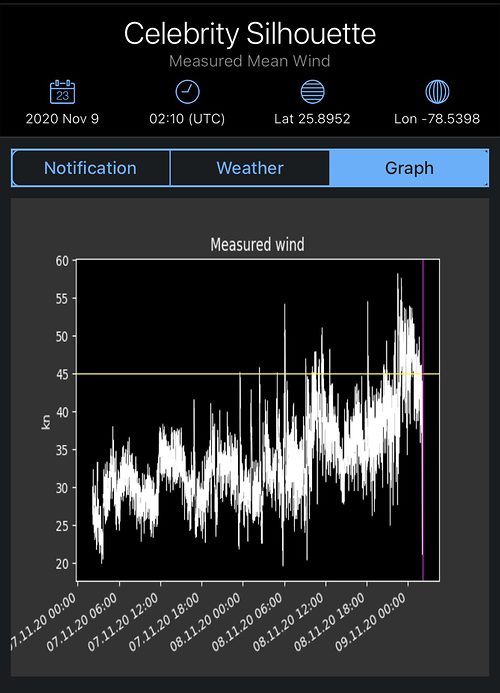 Mr. Van Fleet also noted that the ships are "completely safe" in their current positions. He and his team discussed a variety of scenarios with the captain of each cruise ship to determine the best course of action.
Looking at the storm track and predictions helps Royal Caribbean minimize fuel consumption while there are no guests onboard.
So far my @RoyalCaribbean Ladies and @CelebrityCruise Sister's in the #Bahamas are seeing winds right in the range we were anticipating, clocking between 40-65 knots. I am expecting some higher gusts so will share updates again tomorrow. pic.twitter.com/R8Ohln8fF3

— James Van Fleet (@JamesVanFleet) November 9, 2020
The maximum sustained winds of Tropical Storm Eta were 65 mph (100 km/h).  Its wind damage is not expected to be great, but it is bringing a significant amount of rainfall to South Florida. Radar estimates indicate that over a foot of rain has fallen over the past 2 days in some areas.
Eta could dump an additional 6 to 12 inches.
The storm had maximum sustained winds of 65 mph Sunday night and made landfall on Lower Matecumbe Key around 11 p.m.