In:
Royal Caribbean's Anthem of the Seas is currently undergoing scheduled maintenance work in France.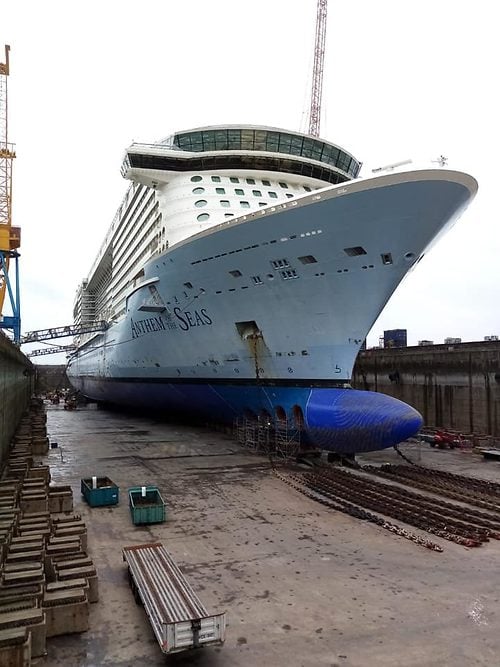 In addition to the high profile Royal Amplifications, about every 5 years, Royal Caribbean ships undergo routine maintenance to address preventative upkeep of the ship.
Anthem of the Seas is at the Damen Shiprepair Brest, which is located in Brest, France photos of the ship undergoing the work was shared in a Facebook post.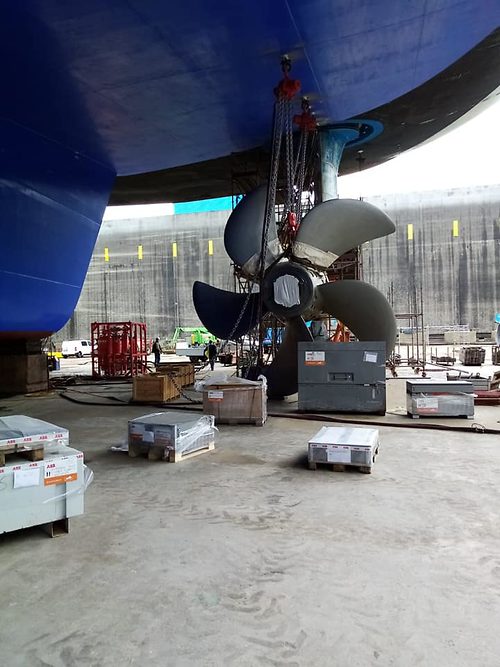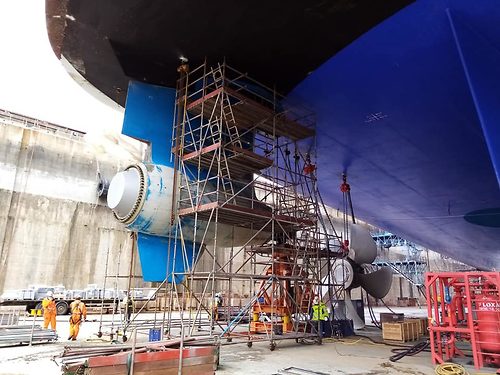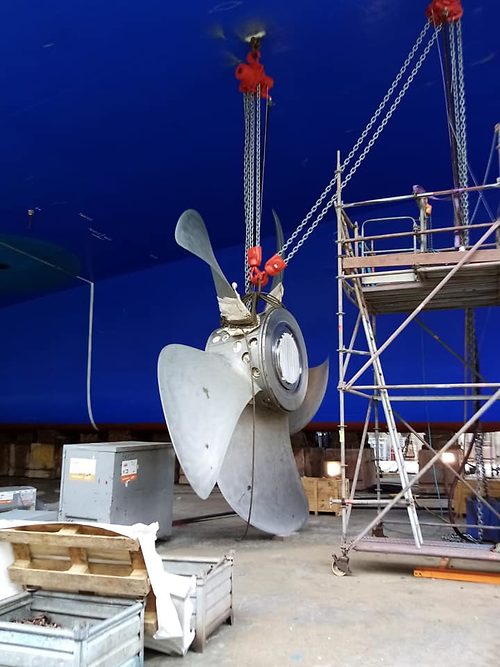 Anthem of the Seas had her maiden voyage in April 2015, and she is due for scheduled maintenance this year.
There are no major aesthetic upgrades to Anthem of the Seas announced, so this is purely a traditional dry dock to take care of "under the hood" work, such as painting and engine work.
The Damen shipyard is no stranger to Royal Caribbean vessels. In October 2014, Oasis of the Seas arrived for maintenance work att their Rotterdam shipyard for a 14-day drydock that focused on modifications to her three Azipod main propulsion units and the four bow thrusters.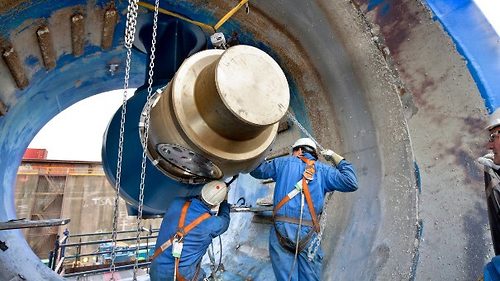 In addition, the Kvaerner Masa-Yards (now Meyer Turku) was where Enchantment of the Seas went for her lengthening, where the ship was cut in half and a new section added in the middle.