In:
In an email to Crown and Anchor Society members, Royal Caribbean announced its Member Ambassador was among the many cruise line employees let go as part of layoffs.
Molly Paolini had served as the face of Royal Caribbean's customer loyalty program since being appointed to the role in July 2019.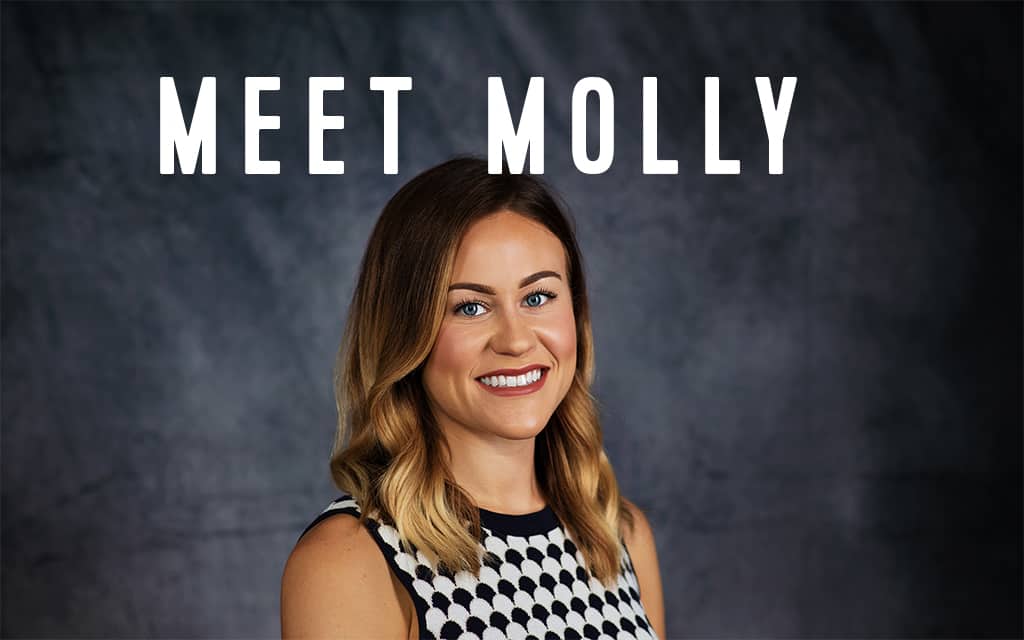 Last week, Royal Caribbean reduced its workforce by 26% through a combination of permanent layoffs and 90-day furloughs with paid benefits.
Royal Caribbean Director, Onboard Branding, Communications & Loyalty, sent an email to Crown and Anchor Society members announcing Molly's departure.
For those who know Molly, you quickly perceived how passionate she was about representing the Crown & Anchor Society. Most of all, I know getting to know you was one of her favorite aspects of the job. The new ideas and dedication she contributed to this family were inspiring — and that type of commitment will continue, you have my word.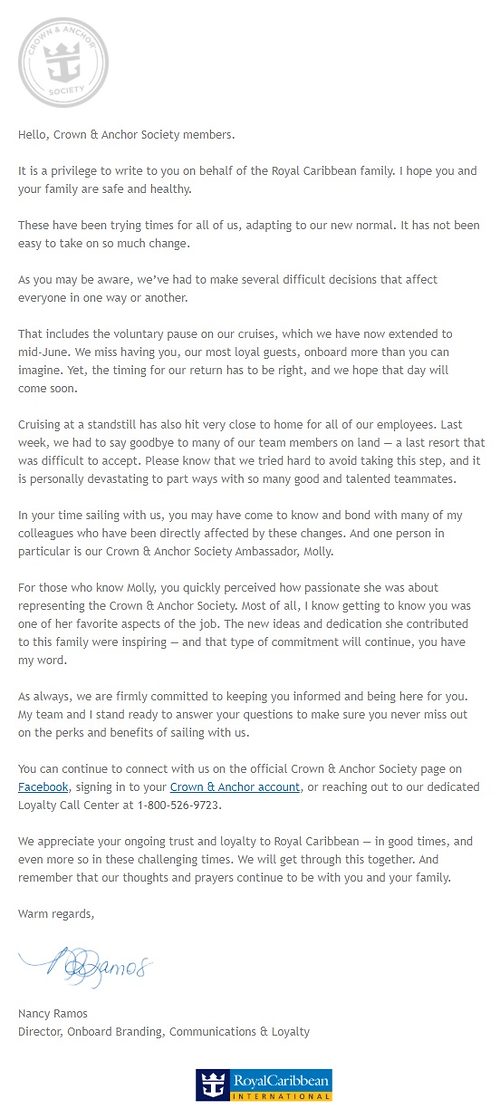 Ramos emphasized the she and her team are still available to answer questions and ensure perks and benefits are available to guests.
Guests can still reach Royal Caribbean by their Facebook page, signing in to a Crown & Anchor account, or reaching out to the dedicated Loyalty Call Center at ‌1-800-526-9723‌.