Royal Caribbean offering up to 40% off discounts on pre-cruise purchases
In:
Royal Caribbean is offering up to 40% off drink packages, shore excursions, specialty dining and more with its Deals on Deck sale.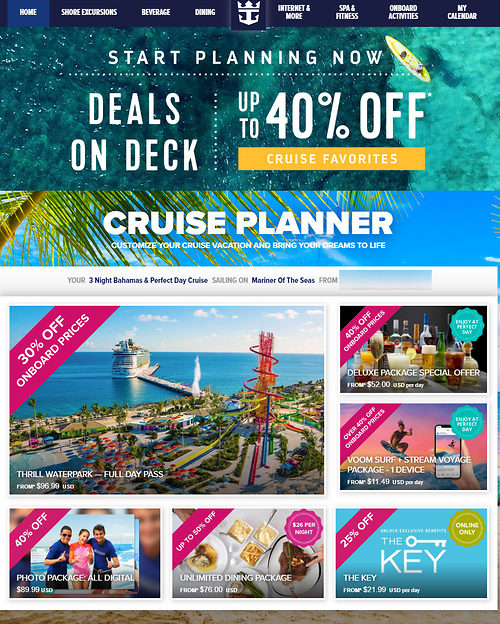 The new offer applies to bookings made between April 21, 2020 – April 27, 2020 and before Booking Deadline stated in Cruise Planner, whichever is earlier.
Offer applies to select sailings departing September 1, 2020 – December 31, 2020.
Like all pre-cruise sales, the discount amount will vary, but many RoyalCaribbeanBlog readers are reporting significant savings on the Deluxe Beverage Package.
To check if your sailing has this new offer available, log into the Cruise Planner on Royal Caribbean's web site look for any available offers. Keep in mind that not all sailings may see the sale applicable, nor are all offers significantly cheaper than previously posted.
If you spot a better discount on something you already pre-purchased, you should be able to cancel the purchase and then re-purchase the same item under this promotion.