In:
After delaying the May 2021- April 2022 deployment schedule by a couple weeks, the new opening schedule has largely been postponed until further notice.
Royal Caribbean's new opening schedule for May 2021- April 2022 deployment simply lists the Short Caribbean sailings debuting the week of March 9, 2020 and the remaining deployment coming at a later date.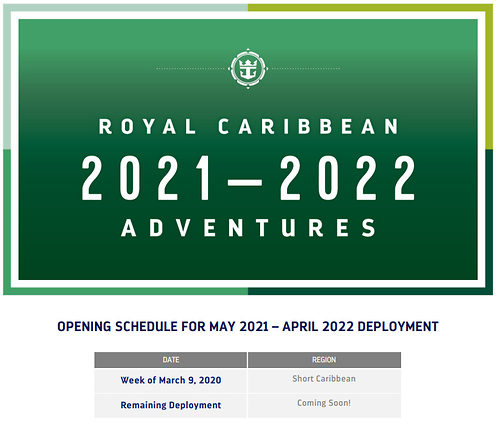 Based on the previous deployment schedule, it is reasonable to assume that the China, Australia, Singapore and Transpacific deployments are among the itineraries to be released at a later date.
Deployment schedules gives consumers an idea of when to expect particular cruise schedules to become available to start looking at future cruises.