In:
If you have gone on a cruise in the last year or so, you would know there has been a big trend in guests wearing shirts with fun cruise puns on them, and it appears Royal Caribbean is getting in on that action.
On January 10, Royal Caribbean filed a trademark application with the United States Patent and Trademark Office for "Make Ship Happen".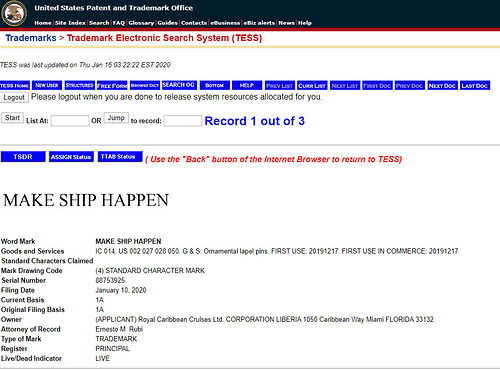 Trademark registrations are usually quite vague, and rarely contain any information on what the trademark is intended to be used for in the future.  In this case, the trademark is listed as being for good and services and described as "Ornamental lapel pins".
The "Make Ship Happen" phrase has become popular with guests who make matching t-shirts for everyone in their group to wear aboard the cruise ship. Other popular phrases I have seen include, "Yea buoy!" and "Let's get ship faced!".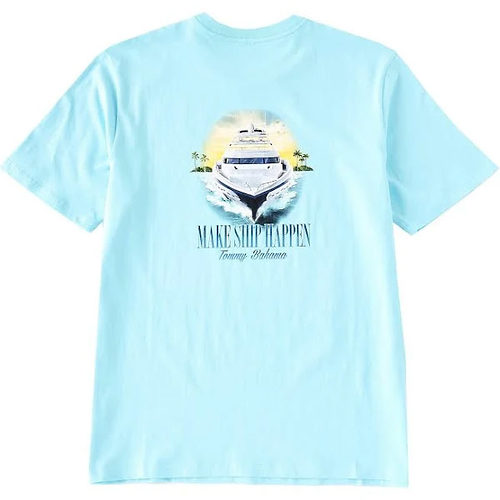 Even more curious, on the same day, Royal Caribbean also registered a trademark for "Rec Room" with the description of "Cruise ship services". 
Would you buy merchandise with "Make Ship Happen" on it? Do you enjoy the cruise pun shirts? Let us know in the comments!