In:
Royal Caribbean has joined the growing grassroots movement to help supply teachers with needed classroom supplies that may not be covered in the school's budget.
Royal Caribbean is helping Florida teachers start off on the right foot this back-to-school season by participating in the #ClearTheList movement.Once the trending initiative was discovered by the Royal Caribbean social media team, they quickly jumped in because it was the right thing to do.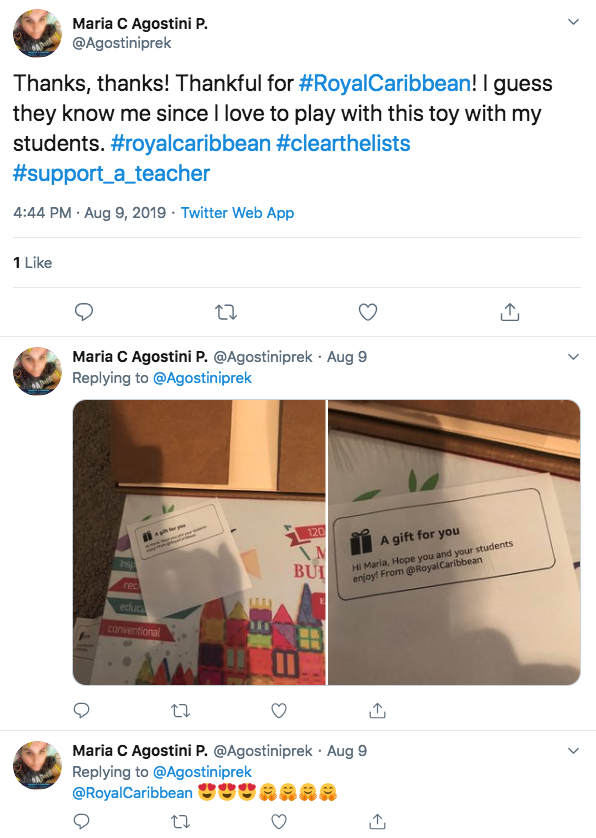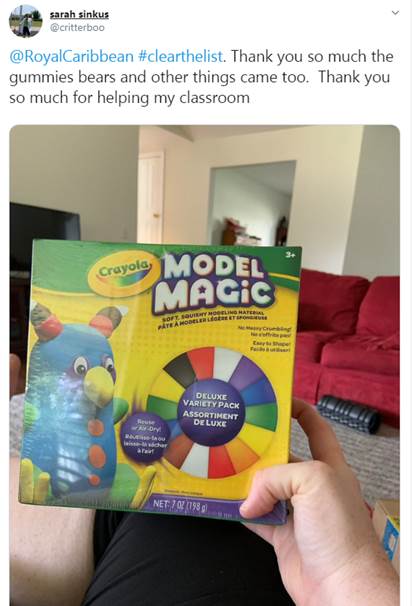 Over the course of ten days, Royal Caribbean helped clear the lists of over 100 teachers across Florida. Teachers throughout the state immediately reacted to Royal Caribbean's generosity by publicly thanking the company on social channels. In addition to this, the company is making a donation of $10,000 to DonorsChoose.org to support even more teachers.
"It's in our DNA to support our communities, joining the #ClearTheList movement was a natural fit. We initially thought to support our hometown teachers in Miami-Dade County Public Schools, and quickly realized that we could go farther and touch classrooms across the state. I'm glad we did because the reaction has been incredible," said Helen O'Connell, Director of Corporate Responsibility, Royal Caribbean Cruises Limited."
If you're an Florida resident and you're on Twitter, you can help #ClearTheList here.